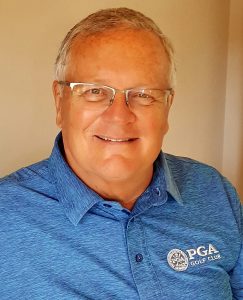 Welcome to the 11th season of the Len Ziehm on Golf website. Last marked a milestone year for us. It was my 50th year reporting on golf, starting way back with Jack Nicklaus' victory in the 1968 Western Open at Olympia Fields. Even bigger things have been coming in 2019.
Both 2018 and 2019 started on high notes. In 2018 I was honored three times at the 24th International Network of Golf Media Awards during the 65th PGA Merchandise Show at the Orange County Convention Center in Orlando, FL. I was the winner in the Competition Writing category and an Outstanding Achiever in both Competition Writing and Travel Writing. In 2019 I was also honored with three Outstanding Achiever Awards — in Feature Writing, Competition Writing and Opinion/Editorial Writing.
On May 30, 2019, I received a different — and in some ways bigger — honor when I was inducted into the Illinois Golf Hall of Fame. The induction ceremony was held on Oct. 18 at The Glen Club, in Glenview, Ill.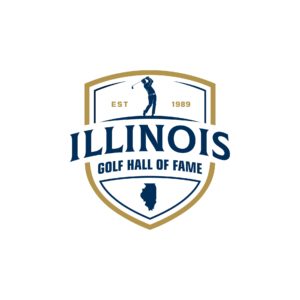 The Illinois Golf Hall of Fame inducted its first class in 1989, and I gave the presentation speech for the first member — Charles Blair Macdonald, designer of America's first 18-hole course — Chicago Golf Club. The Hall, based at The Glen Club, has 84 members and I was one of six added at the most recent induction ceremony. I was the first media member inducted since 2004.
While those honors are career highlights, our aim from the beginning of Len Ziehm on Golf remains the same — to touch on all phases of our sport. That's been done through columns in Chicago's Daily Herald and Chicagoland Golf; my Road Warrior columns on travel destinations for Illinois Golfer; monthly features for the Illinois PGA website and regular contributions to the Chicago District Golfer and nation-wide websites Morning Read and Where to Golf Next.
In addition to those regular projects I have been involved in a wide range of other freelance writing projects. They include pieces in newspapers, magazines, program pieces, websites and books.
Our focus broadened in 2017, as we became Florida residents at PGA Village — the winter home of the PGA of America in Port St. Lucie, FL. But, we have continued to cover the Midwest scene in the spring and summer months. All of our writings over the years can be checked out on social media outlets Facebook (see Facebook.com/lenziehmongolf), Twitter (see @ZiehmLen) and Linked In.
There will continue to be a big focus on golf travel destinations in 2020. We had our busiest travel year yet in 2019. It featured basically four months on the road, starting with a three-week swing through the eastern states. Thanks to last year's trips we have touched down in 47 of the 50 states on our golf travels, missing only Hawaii, Alaska and Wyoming.
Our reports on all of our visits can be found under Travel in this website as well as a variety of other media outlets. Our reports earned us inclusion in Golf Top 18 website's listing of top course reviewers (accompanying tag on this page). That site credited our Travel Destination reports for "giving you the historical feel and information on a golf course, so you can feel its roots….Not a technical shot by shot reviewer, Len gives the reader photos and the feel of a course through his eloquent words."
This LZOG website continues to have working arrangements with two golf travel-related websites that are based in other Midwestern states. Golf Now! Chicago — Cheryl Justak's premier golf destination guide that is in its 16th season, and GolfTrips.com — a series of sites produced by Brian Weis that dates back to 2004. Cheryl is based in Indiana and Brian in Wisconsin.
In 2017 we added our first partner site in Florida, Jason Bruno's LinksNation. Jason brings his expertise on equipment issues in addition to his familiarity with the Florida golf scene. We also added our first partner site from the telecommunications world — Dave Lockhart's Links Video — and in 2018 Fred Altvater's Ohio Golf Journal and Back9 ReportTV was included in our list of partner sites.
While Len Ziehm on Golf continues to grow, we are also working in tandem with our original two website partners — Rory Spears' Golfers On Golf and Tim Cronin's Illinois Golfer.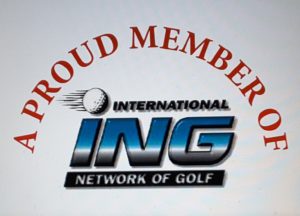 In coming years we expect to do more book-related projects than we have in the past (see Books section of this website). In the last seven years we've written three books, highlighted by the well-received memoir of the 2012 Ryder Cup matches for the members of Medinah Country Club. Others, written but still to be published, chronicle the golf histories of Kinderlou Forest in Georgia and French Lick Resort in Indiana. I've also written segments for two other published books — a guide to the Solheim Cup and a report on the 2016 Ryder Cup at Hazeltine.
Our columns in the Daily Herald chain of Chicago newspapers and Chicagoland Golf remain the staple of our writing projects. I've been golf columnist for the Daily Herald since 2009 and am starting my 31st year writing columns as well as features for Chicagoland Golf.