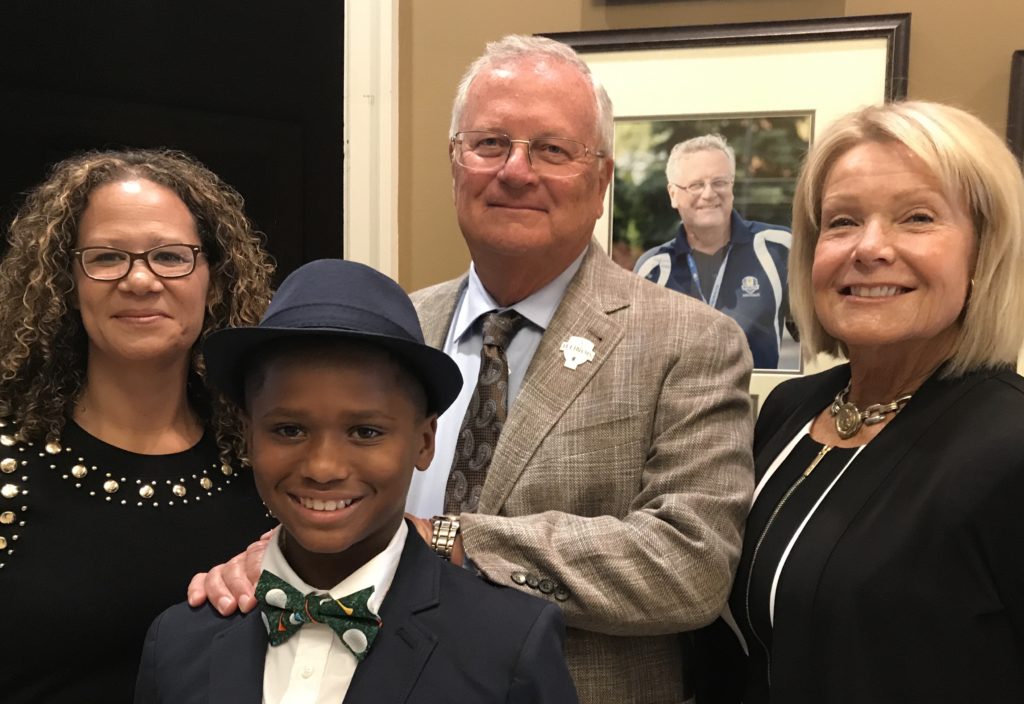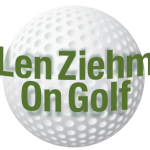 The big night was Oct. 18, 2019, at The Glen Club in Glenview, IL. That's when I was inducted into the Illinois Golf Hall of Fame.
First order of business to get ready for that big event was to prepare a speech and, I've quickly learned, that wasn't so easy.
My first effort far exceeded the prescribed time limit, so I gave a shorter version that night. That version, though, didn't touch on everything I wanted to say. This is the undredacted version:
Being inducted into the Illinois Golf Hall of Fame was a big deal to both me and my family. There aren't many family members left, but my daughter Heidi and grandson Sterling are here from their home in North Carolina and my sister Julie and brother-in-law Joe came in from Wisconsin. Joy's son Brian and daughter-in-law Molly didn't come so far, but they're with us tonight while celebrating their 22nd wedding anniversary, and Joy's other daughter-in-law, Violet Sarver, is also here tonight.
For me there's some symmetry involved in tonight's event. In 1989 I gave the induction speech for the first inductee into the Illinois Golf Hall of Fame – Chicago Golf Club creator C.B. MacDonald. Now, to be inducted myself, makes this night all the more special.
I also want to say how happy I am to be inducted in the same class with both Emil and Carol. I only wish Carol could be with us. Though she was already in the World Golf Hall of Fame she told me in our last meeting how special it would mean for her to be in the Illinois Golf Hall of Fame as well, and now she's getting her wish. As for Emil, our friendship goes back a long, long way. In fact, Emil's brother Lou gave me my first golf lesson way back when I was 11 years old and Emil has been a good friend for all these 50-plus years.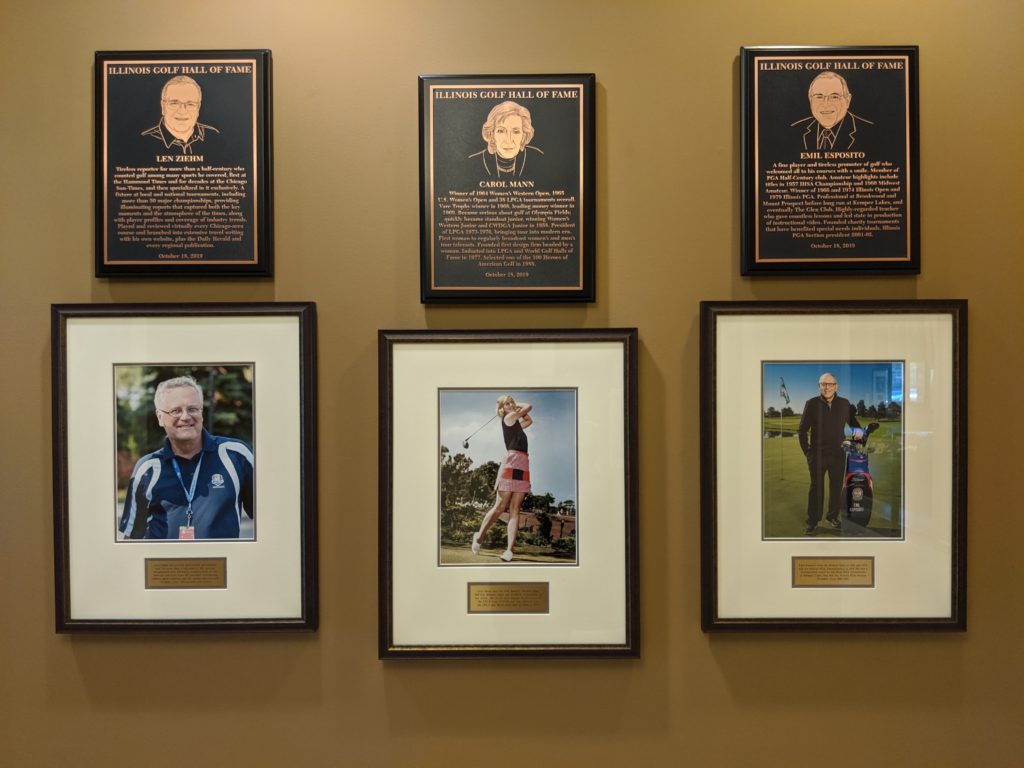 I've found that Hall of Fames can be interesting things. In 2004 the Illinois State Soccer Association put me in its Hall of Fame even though I'd never played on a soccer team. In golf it's a little different. I've played a lot of golf, just not very well. My handicap has never dropped below 16. Obviously my role in these things is through journalism and – call it a lack of ambition if you want – but writing about sports for newspapers (and some magazines, too) is the only job I ever wanted since my years in junior high school. Indeed I've been a lucky guy.
I've always been proud to be a member of the media ranks, and golf is a big reason for that. Though I covered a lot of things in my 50-plus years in the newspaper-magazine field, I always felt that golf wrote well. Sometimes the story lines were so captivating that the stories seemed to write themselves.
Take my first U.S. Open – a rainy Sunday at Oakmont in 1973 when a skinny kid from California that no one had much heard of at the time – his name was Johnny Miller – shot a 63 to win the tournament. That's still the low score posted in a major championship.
And then there was my first Masters in 1986. That coincided with Jack Nicklaus' last of a record six wins in that tournament. Never – before or since – have I experienced the electricity in the air when Nicklaus was playing the back that day.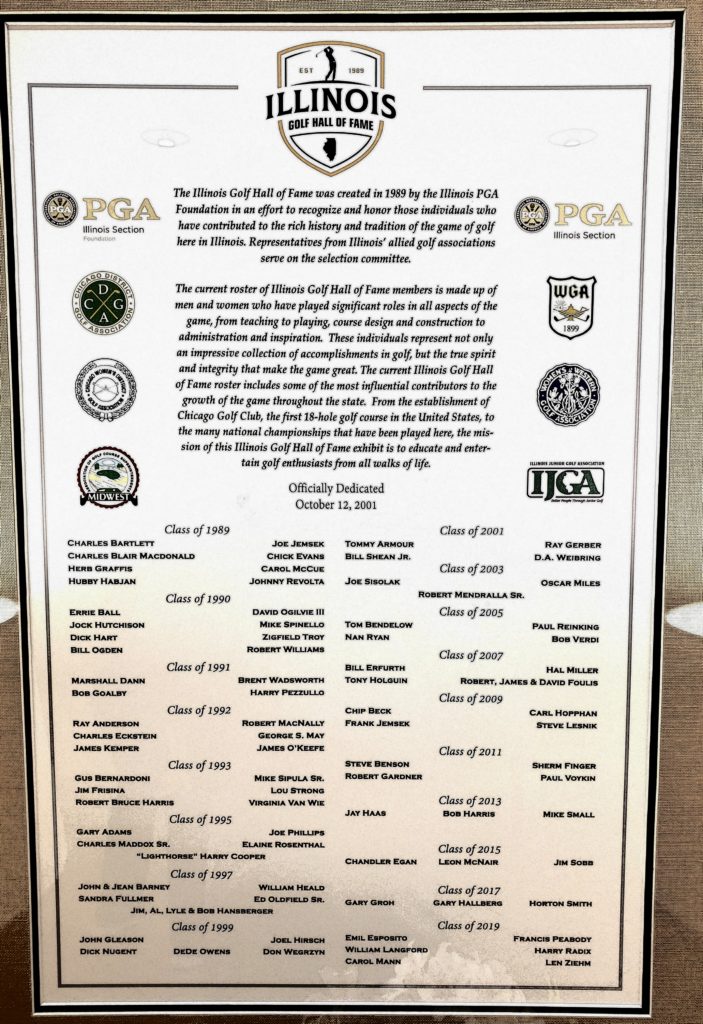 While I've covered lots of tournaments around the country I've been basically a Chicago guy, and there was plenty going on here. I got an up-close look at a rousing victory by the U.S. women in a Solheim Cup at Rich Harvest Farms and a devastating defeat by the U.S. men in a Ryder Cup at Medinah. I also reported on the first U.S. Open decided in sudden death, but my reporting wasn't limited to tournament play.
I've been around to see the opening of such great golf facilities as Kemper Lakes, Cantigny, Conway Farms and Rich Harvest Farms and witnessed the creation of a much-needed event that has now survived 25 years – the Illinois Women's Open. Needless to say, I've got lots of good memories and met lots of interesting people — most of whom I consider friends — along the way.
From the Chicago front My most memorable finish by a champion came in an LPGA event that is no longer held. Martha Nause, trying to chase down Laura Davies in the final round of a 1991 tournament known as the Chicago Sun-Times Shootout, finished birdie-birdie-birdie-eagle to win by one at Oak Brook Golf Club. She got the win by holing out from 100 yards out on her last shot to win by one shot. Hard to top that finish!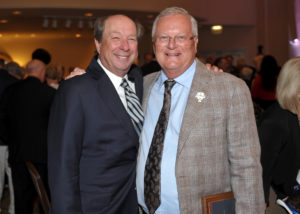 Then there was my best performance by a local player. There have been a lot of good ones, but none can match Nick Hardy's 28-under-par finish in a 10-shot victory at the 2016 State Amateur at St. Charles Country Club.
I've reported on great Chicago performances by — among many others — touring pros Hale Irwin, Nick Price, Tiger Woods, Annika Sorenstam and Karrie Webb and local stalwarts Joel Hirsch, Gary Groh, Steve Benson, Jim Sobb and Mike Small on the men's side and Kerry Postillion and Nicole Jeray on the women's front.
Indeed I've been a lucky guy.
My story in golf starts in the early 1970s when Jim Mullen, the sports editor of the Chicago Sun-Times, declared me the paper's golf columnist. I was the youngest person in the department by quite a bit at the time, and the golf beat then amounted to reporting on just the bigger local tournaments, but golf was evolving and the golf beat quickly exploded. In a matter of just a few years I was reporting on tournaments around the country.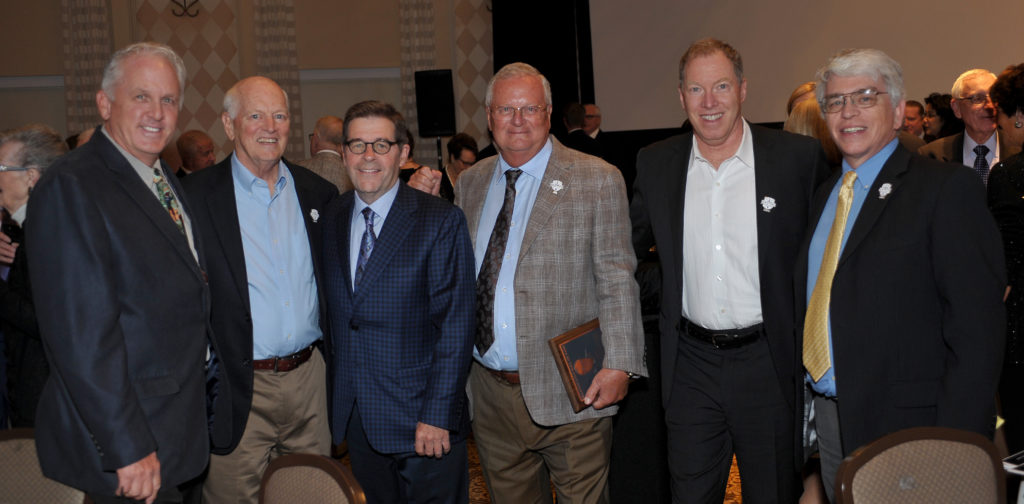 It was very exciting to be a part of that, but – 41 years later – I was looking forward to a fun retirement. I had a game plan. Joy and I would travel extensively, reporting on basically golf destinations for various publications, and I'd dabble in the then relatively new world of golf websites as well.
Then Doug Ray, the publisher of the Daily Herald, came into the picture. For some reason Doug didn't think that I was quite ready to ride into the sunset, and I'm glad he felt that way. It's been both a pleasure and an honor to write for the last 10 years for a newspaper that has been seriously committed to covering our great sport.
The website venture has worked out pretty well, too. My daughter Heidi put together the first version of lenziehmongolf.com as Sun-Times retirement closed in, and the site has grown through the years. We now have eight partner sites around the country and Joy and I have visited 47 of the 50 states in the course of our travels, missing only Alaska, Hawaii and Wyoming. The only problem is that now I feel more people might be more interested in Joy's photography than in the pieces that I've been writing. But, so be it.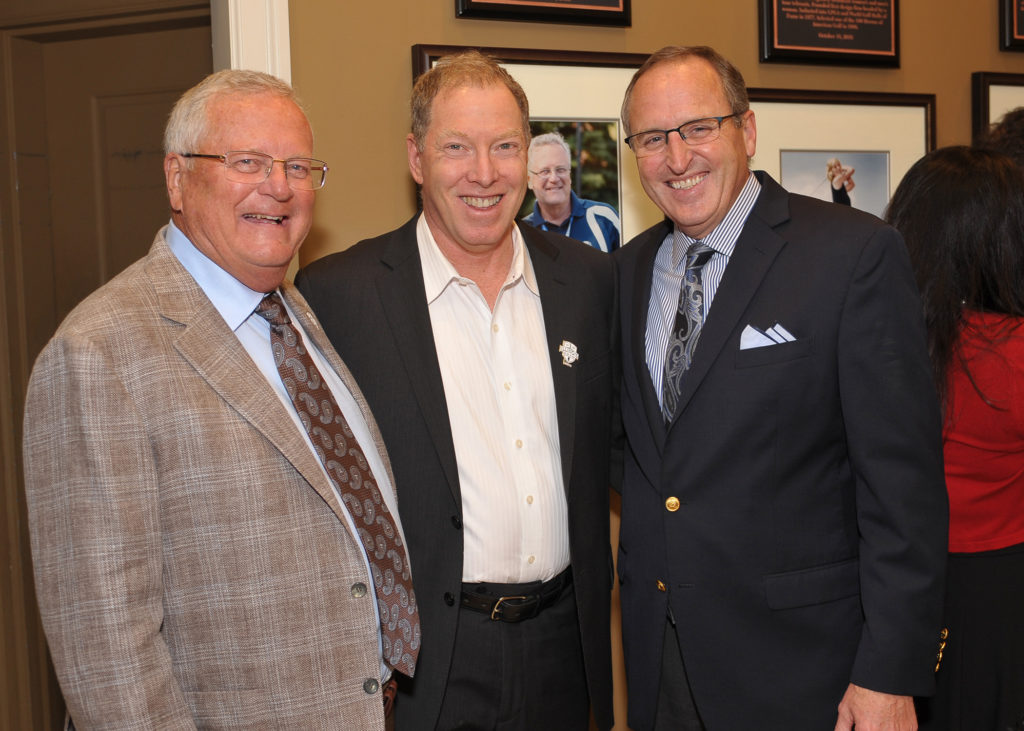 Making a Hall of Fame isn't just about reminiscing, though. Mainly, it's about appreciating what you've been given and I wanted to use this night to single out some special people – the media colleagues that I've worked with the most over the last 50 years.
The media wing of the Illinois Golf Hall of Fame isn't very big yet. In 30 years there's only been four media members inducted, me being the fifth – and I'm the first to go in in 14 years. This very nice honor that has come my way couldn't have happened without the friendship and support of these people.
First, from the Illinois Golf Hall of Fame selection process, there's Rory Spears, Tim Cronin, Ed Sherman and Nick Novelli. (Nick also provided most of the pictures on this page).
From the Western Golf Association, Gary Holaway and I have worked together on various projects basically since Day 1.
The golf beat was growing fast when I was at the Sun-Times, and I eventually needed a writing partner. Barry Cronin was my first one, and he's now been the media relations director of the John Deere Classic for over 20 years. Barry owns a special distinction in golf. During the 1989 PGA Championship at Kemper Lakes he witnessed lightning wiping out my computer moments after I'd finished writing the main story for the Chicago Sun-Times. That led to my old meltdown in my 50-plus years in journalist — not a pretty site.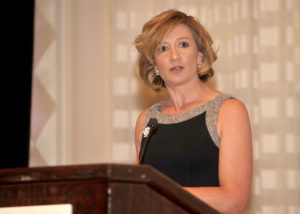 From the Daily Herald, in addition to Doug, working with sports editors Tom Quinlan and Mike Smith has been a delight. At Chicagoland Golf I've enjoyed a similar relationship with publisher Val Russell.
Friends at the golf organizations have also played a big role – Bill Ibrahim and Palmer Moody at the Illinois PGA; Rich Skyzinski, Matt Baylor and Casey Richards at the CDGA; and Susie Wagner at the Women's Western Golf Association.
From the fascinating world of golf websites, four of my eight partner sites are Chicago based. In addition to Tim's Illinois Golfer and Rory's Golfers on Golf, it's been great having support from Cheryl Justak's Golf Now! Chicago and Dave Lockhart's LinksVideo.
And, I also want to mention three friends who are no longer with us but haven't been forgotten – Reid Hanley, golf writer for the Chicago Tribune; Phil Kosin, who created both Chicagoland Golf and the Illinois Women's Open; and Mike Spellman, my first golf-writing partner at the Daily Herald.
For me it's been a great run – and it's not over yet! Thank you all for sharing in this great night.