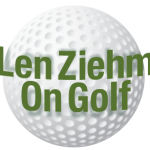 Last week the Illinois State Women's Amateur celebrated its 90th anniversary with one of its most interesting tournaments. Two past champions decided the title in sudden death and an up-and-coming star emerged, too. That's the good news.
Geneva's Sarah Arnold couldn't protect a 2-up lead in regulation play at The Grove, in Long Grove, but her 18-foot birdie putt on the 19th hole made her the champion again.
Arnold, who plays collegiately at Western Kentucky, was also the winner in 2019.  This time her victim in the final was Grace Curran, of New Lenox.  Curran, a college player at Minnesota, won the title in 2021 and lost in the finals the last two years.
A future star also surfaced. Campbell Ray, an eighth-grader, was the youngest player among the 32 who qualified for match play last week.  She will enter Stevenson High School in the fall.
Now for the bad news.  The Women's State Am future is in limbo for 2024.
The Illinois State Women's Golf Association, a downstate-based organization, has run short of volunteers and is planning to close operations.  A few years back the IWGA had 25 active board members.  Now it has 12 and six will be retiring at the end of this year. The Chicago District Golf Association and U.S. Golf Association provided rules officials and referees last week.
"I'm definitely bummed out that it may not continue next year,'' said Arnold.  "It's been awesome that I've been able to be a part of it, but maybe the CDGA will pick it up.''
That's a possibility, but no decision will be made on the tourney's future until after this season.  The IWGA also conducts a junior tournament, the 44th playing of which will be Aug. 1-2 at Aldeen in Rockford, and a senior tourney, the 54th playing of which will be Sept. 19-21 at Oakwood in Coal Valley.
Arnold will have lots of tournaments left before school resumes. Arnold, who also works as a caddie at Glen Oak Country Club in Glen Ellyn, will play in the U.S. Women's Amateur qualifier at Indian Hill, in Winnetka, on Monday (JUNE 26); the Women's Western Amateur at White Eagle, in Naperville, July 17-22; and the Illinois Women's Open at Mistwood, in Romeoville, July 24-25.
U.S. OPEN FLASHBACK: Los Angeles Country Club was kind to three of the Illinois-connected players who qualified for last week's U.S. Open.  Northbrook's Nick Hardy did the best, shooting 67 on Sunday to finish in a tie for 20th.  He earned $200,152.
Northwestern alum Dylan Wu and Wheaton's Kevin Streelman both failed to break 70 on the weekend.  Wu tied for 32nd and Streelman tied for 50th.
Gordon Sargent, a junior at Vanderbilt, was the low amateur, finishing in a tie for 39th.  He'll be a sponsor's exemption at next month's John Deere Classic.
SHOCKED: Jerry Rich, owner of Rich Harvest Farms in Sugar Grove – the site of a LIV Tour event in September – was caught by surprise by last week's announcement of a merger between the PGA Tour, DP World Tour and LIV last week.
"While I suspected this to be the inevitable result, I did not think it would happen so soon,'' Rich said in his latest message to friends of Rich Harvest Farms.  "I am very happy.  What a great day for golf! LIV Golf has a fantastic product, bringing change to the golf world that it so sorely needed.''
HERE AND THERE: Illinois alum Adrien Dumont de Chassart, won his first tournament on the Korn Ferry Tour after turning pro and on Sunday he nearly  made it two in a row.  Dumont de Chassart blew a four-stroke lead in the final round of the Wichita Open and lost the title to Ricky Castillo in a three-man playoff.
The Chicago District's amateurs beat the Illinois PGA's best 11 ½-5 ½ in the 61st Radix Cup matches at Oak Park Country Club.  It was the CDGA's largest margin of victory since 2012, but the professionals still lead the series 37-22-2.
Cog Hill owner Frank Jemsek has been named the winner of the Donald Ross Award by the American Society of Golf Course Architects.
The first of seven qualifiers for the 74th men's Illinois Open is Wednesday at Deerfield Golf Club.  The 54-hole finals begin July 31 at Flossmoor Country Club. The 103rd Chicago District Amateur begins its four-day run on Monday at Lake Shore, in Glencoe, and the 105th Western Junior concludes a three-day run at Midlothian on Thursday.
Oak Park's Cameron Beeler won the Illinois PGA Assistants title at Briarwood, in Deerfield.