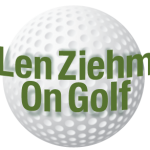 Golf's celebrity events to benefit charitable causes used to be commonplace, especially in Chicago.  In fact, Chicago had one of the first really big ones – the Chicago Baseball Cancer Charities event.
It returns to the Chicago calendar for the first time in three years on Thursday, July 14, at Twin Orchard Country Club in Long Grove, but the 51st staging of the outing won't be as big as it had been. The event was canceled because of pandemic concerns the last two years.
"It's almost like starting over,'' said Gene Hiser, who had been on the roster of both the Cubs and White Sox during his playing days. "Usually we rented both courses (Twin Orchard has two 18-holers), but we didn't think we could pack both of them after being off for two years. If we oversell we can go back to two courses next year.''
That would be nice, given that the event has raised over $18 million for cancer research over the years thanks to the involvement of many Chicago sports stars  and philanthropic-minded golfers.
Marv Samuel, a former player with the St. Louis Browns is considered the founder of the event but he had considerable help from Billy Pierce, the White Sox' ace left-handed pitcher, and Chicago sportswriter Jim Enright.
Hiser, a Cubs'  outfielder from 1970-76 before he was sold to the White Sox, has been involved for 48 years.  He joined the effort in the early years when Midlothian, a private club in Chicago's South suburbs, was the host venue.  The first event made only $1,000 for charity, but was hitting between $250,000 to $300,000 annually before the two-year hiatus.
Beneficiaries this year are Northwestern Memorial Hospital, the Lurie Children's Hospital of Chicago, Children's Oncology Services and the One Step at a Time Camp in Wisconsin. The outing is "a project'' of the White Sox, Cubs, Bulls, Bears, Blackhawks, Wolves and "Chicago Press Media.''
There were lots of golf charity events after the Chicago Baseball Cancer Charities started and pro athletes from all sports loved to participate.  Hiser, in his post-baseball career, remembers playing in 42 such golf charity events one year. An outing  every Monday from April through October was his basic routine then.
"Now we've lost a lot of celebrities,'' said Hiser, who had 70 on his call list at one time and now has about 45 former players.  "Some have passed away.  Others can't play anymore.''
Athletes from sports other than baseball were welcome in the Baseball Charities event.
"The problem is that some got greedy.  They wanted money to play,'' said Hiser.  "We've never paid anybody to play.  We want to get the local Chicago residents.''
Next week's batch includes Randy Hundley, Ron Kittle, Carlos May, Paul Popovich, Eric Soderholm, Tim Stoddard and Buzz Capra.  There'll be a memorabilia auction and dinner following the golf.
A MULHEARN MOMENT:  Danny Mulhearn, long-time head professional at Glen Oak in Glen Ellyn, and his son Zachary, a sophomore at St. Thomas University in Minnesota, were in the spotlight at two big Chicago area tournaments last week and both came up with runner-up finishes.
Danny was the first-round leader in the Illinois Senior Open at The Preserve at Oak Meadows, but University of Illinois men's coach Mike Small overhauled him in the final round. Small has won the Illinois PGA Championship 13 times and the Illinois Open four times, but this was his first victory in the Illinois Senior Open.
Meanwhile, Zachary was working his way through the field in the 102nd Chicago District Amateur at Glen Flora in Waukegan until he ran into Chicago's Charlie Waddell in the 36-hole final.  Waddell won that one 6 and 4 for his first victory in a CDGA-sanctioned event.
"I can't think of how many I've played in, going back to junior golf,'' said Waddell, a Shoreacres member.  "I'm 37, and I've got grey hairs coming in and guys are probably thinking `I can run this guy over.  But I just wear them down a bit.  It can be pretty frustrating for the younger players.''
The CDGA's biggest event, the Illinois State Amateur, is coming up July 19-21 at Westmoreland, in Wilmette.