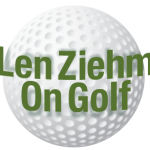 When you're a regular golf writer there's an annual challenge.  You're obligated to pick the winner of the Masters.
I'm in my 55th year writing about the sport and have made my pick – in print — every year since 1986. Getting it right isn't easy.  I've been right only twice – Fred Couples in 1992 and Scottie Scheffler last year.
A very well-known national columnist told me that was "a gutty pick''  after Scheffler went wire-to-wire. I see a lot of the Florida tournaments, though, and I was very comfortable with Scheffler.  He had dominated the first three months of the last PGA Tour season.
This year's prognosticating is completely different.  For the record my pick is Sam Burns.  Like Scheffler last year, he is playing well at just the right time.  Three weeks ago he was going after his third straight win in the Valspar Championship, the last event on the annual Florida Swing.
Three-peats are rare on the PGA Tour, and Burns didn't get this one. He hung tough, though, shooting a final round 67 at the respected Copperhead course to climb 19 spots into sixth place.
A week later he won the WCT Dell Technologies Match Play Championship in Texas. Five days of matches is a good test for determining who is best ready to play, and Burns did it by beating Scheffler in the semifinals and needing only 13 holes to capture the final. Now, after a week's rest, he'll go after the 87th Masters.
Not that I need any advice from others on making Masters picks, but it was interesting to hear two-time U.S. Open champion turned TV analyst Curtis Strange's assessment last week.
"We know how good a player this guy has been, but now all of a sudden he comes into the Masters in great form,'' Strange offered on a conference call set up by ESPN.  "I look at players, their talent level, of course, but what's their current form.''
There's another significant factor in studying the field this year. The year's first major championship always lives up to its claim of being "a tournament like no other,'' and this year it's even more so.  The LIV factor can't be downplayed this week.
Eighteen LIV Tour players are in the Masters field.  Six are past champions.  Those six have won a combined nine titles at Augusta National.  Phil Mickelson has won three, but has done little in his two seasons with the fledgling new circuit that has had only 10 tournaments. Same with Bubba Watson, who won two Masters.
Charl Schwartzel, Sergio Garcia, Patrick Reed and Dustin Johnson are also past Masters champions who jumped from the PGA Tour to the Saudi-backed LIV circuit.  Barred from competing on the PGA Tour, they haven't played much tournament golf since making the switch. Whether that'll matter this week is to be determined.
Much to the credit of Augusta National members, LIV membership wasn't a factor in issuing Masters invitations.  They wanted their usually strong field, and that wouldn't have been possible without hitting the LIV ranks.  Once Augusta made its decision the U.S. Open, PGA Championship and British Open organizers followed suit.
The LIV golfers who seem the most likely to challenge this week are not former champions.  Australian Cam Smith won the last major title, the British Open, last July.  He's been a top-10 finisher in four Masters, including the last three. The champion at last year's LIV event at Rich Harvest Farms in Sugar Grove, Smith was the Masters runner-up in 2020 and tied for third last year.
And then there's Brooks Koepka, winner of four major titles.  He became the first two-time winner on the LIV circuit last week in Orlando, shooting 65-65-68 at Orange County National.
"I'm finally healthy, and able to play some good golf,'' said Koepka.  "That showed my capabilities of what I can do when I'm healthy.  Going into next week, that's what you want to see.  And that course was a good test for Augusta.  The greens speeds were pretty fast, similar to Augusta, and they had some good slopes.''
Koepka doesn't think the contentiousness that has developed between PGA and LIV players will be a problem at the Masters, but the two main anti-LIV spokesmen – Tiger Woods and Rory McIlroy – will be there. So, stay tuned.