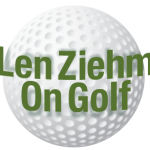 Brian Carroll, head professional at The Hawk Country Club in St. Charles, is the Illinois PGA Player of the Year.
Carroll, who led the Bernardi point standings most of the season, clinched the title with a tie for seventh in the IPGA Players Championship last week at Lake Shore Country Club in Glencoe.  That was the final event of the IPGA tournament season.
"I've been close to winning this honor a number of times,'' said Carroll.  "There was one time where I was leading in the points race for most of the year going into the last event and got edged out.  This has been a goal of mine for a long time, and I'ts nice to finally get it done.''
Carroll won the IPGA Professional Championship — his first ever win in one of the section's four major tourneys — and was runner-up in the IPGA Match Play Championship.
Kevin Flack, from Mauh-Nah-Tee-See, in Rockford, won The Players event with a 1-under-par 141 for the 36 holes at Lake Shore. He played in only three of the majors, having not gained Class A membership in the section until June.  He had successfully defended his title in the IPGA Assistants Professional Championship earlier in the season.
LIV REVISITED: Jerry Rich, owner of Rich Harvest Farms in Sugar Grove, couldn't be more pleased with the controversial LIV Tour's tournament held on his course.
"The weather was beautiful, the turnout was outstanding and the competition was top-notch,'' said Rich.  "Since I've always wanted to host the best professional men's golfers in the world, the LIV Golf Invitational Chicago was a dream come true.''
The LIV circuit competes in Bangkok, Thailand, starting on Friday and has an Oct. 14-16 tournament in Saudi Arabia before concluding its first season at Trump Doral in Miami Oct. 28-30.  Next year's schedule, which is to include a Chicago stop, will be announced in Miam
DRIVE, CHIP & PUTT: Medinah hosted a regional for the Drive, Chip & Putt again and four local players earned spots in the national finals at Georgia's  Augusta National next April.  Heading the qualifiers was Northbrook's Martha Kuwahara, who repeated as the regional champion in the Girls 14-15 division.  She had a 268-yard drive and three chips within two feet in winning the regional.
Other locals advancing to Augusta National were Emory Munoz, of Lockport, in the Boys 7-9 division; William Comiskey, of Hinsdale, in the Boys 10-11; and  North Aurora's Ben Patel, in the Boys 12-13.
.HERE AND THERE: Northbrook's Nick Hardy, in the second tournament of his second PGA Tour season, tied for fifth in last week's Sanderson Farms Championship in Mississippi and earned $280,943.  Thomas Detry, another Illinois alum, tied for ninth and Wheaton's Kevin Streelman tied for 24th. All three, plus Arlington Heights' Doug Ghim, will compete in the Shriners Children's Open in Las Vegas this week.
The University of Illinois men's team won the Folds of Honor tournament in Michigan by 15 shots last week and has climbed to No. 5 in the Golf Coaches Association national rankings.
Tom Kearfott, of El Paso, and Tim Sheppard, of East Peoria, won the Chicago District Senior Amateur Four-Ball Championship at Crystal Lake Country Club.  It was their fifth title in the event's seven-year history.
Naperville's John Perna, founder of The Players Service in Downers Grove, has been named Illinois Junior Golf Association Person of the Year.
Cog Hill Ravines, of Lemont and guided by professional Kevin Weeks, is in the PGA Junior League national  championship this week in Arizona.
Zero Friction, Oakbrook Terrace-based golf products manufacturer, has named Tom Cismoski its senior vice president of U.S. sales.