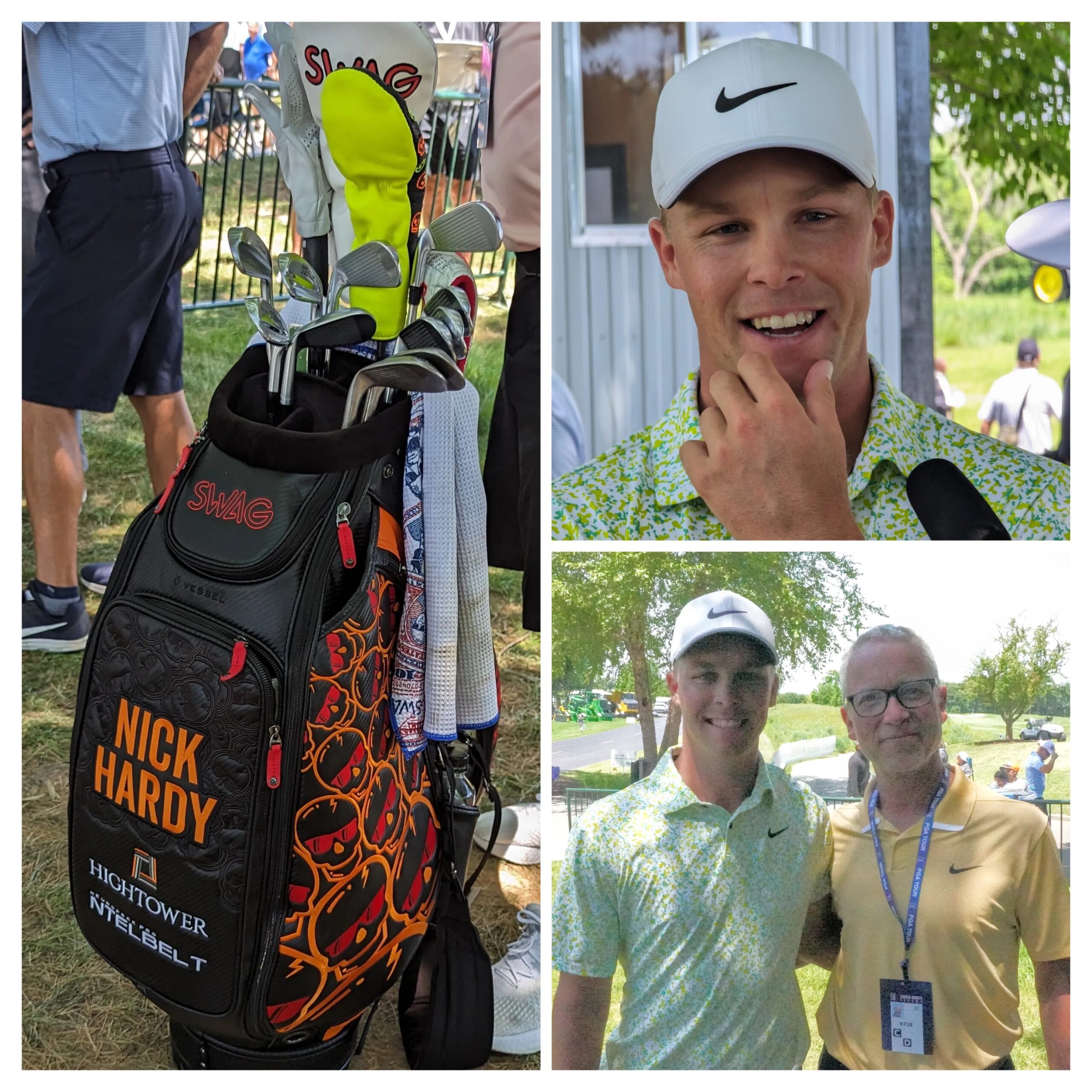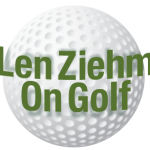 Beset by wrist problems, Nick Hardy's rookie season on the PGA Tour didn't go too well.  To retain his playing privileges for this season he had to perform well in the season-ending Korn Ferry Tour Finals – and he did that.
Since then things have changed a lot for the University of Illinois alum who grew up in Northbrook. Now 27 and a pro since 2018, Hardy has come a long, long way in his second season on golf's premier circuit.
Since his rookie season ended Hardy has hooked up with SWAG Golf, which meant a new putter and spiffy new golf bag.  He also showed a leaning toward Australia twice.  He married Elizabeth, who is from Sydney and spent two seasons playing golf professionally. Now together for seven years, they met when he was in college and helping coach Mike Small's Illini win golf tournaments.
Another Australian entered Hardy's life as well.  Gary Barter is now his coach, a replacement for long-time swing guru Brett Packee.
"I had a long relationship with Brett and learned a lot,'' said Hardy.  "Sometimes you need extra opinions on some levels of your game.''
So, Hardy turned to Barter, who also works with Matt Jones – an Australian golfer who is playing on the LIV Tour.
The switch, in some ways, is a strange one.  Hardy and Barter don't see each other very much.
"He comes here (to the U.S.) every few months and we make it work,'' said Hardy.  "Every few months we meet face to face. Sometimes that's a help.  Maybe sometimes you get too much help. I take ownership of my game, and we've sprinkled in a lot of new things in the last year. But I'm very aware of certain things about golf that Brett has taught me.''
The bottom line is that Hardy proclaims himself healthy, and the statistics show he is playing better. The winter months were difficult, as Hardy had a string of five straight missed cuts in February and March.
Then he teamed up with Davis Riley to win the Zurich Classic of New Orleans, the PGA Tour's only team event. Unlike an individual win Hardy didn't get an invitation to the Masters or world ranking points, but it did give him a PGA Tour exemption through 2025 and FedEx Cup points.
Since that big win Hardy has made the cut in five of seven starts. Last week he finished with a 65 and wound up tied for 21st in the John Deere Classic. That boosted his FedEx Cup standing to No. 47, so he's comfortably into the first event of the lucrative three-tournament postseason series and will be in the second – in August at Olympia Fields – if he can maintain that ranking.
Under new rules this season only the top 70 qualify for the playoffs and the top 50 after that one earn spots in the BMW Championship at Olympia. Only 30 go to the season-ending Tour Championship.
"I'm making strides at getting better,'' said Hardy.  "I'm happy where I am now, and I feel very blessed for the help I've received to get where I am in this game.''
HERE AND THERE: The 123rd Women's Western Amateur tees off on Monday (JULY 17) at White Eagle in Naperville.  The field of 120 includes players from 29 states and 15 countries and the competitors also include Geneva's Sarah Arnold and New Lenox' Grace Curran, who finished one-two in this year's Illinois Women's State Amateur.
Shaun McElroy is departing as head professional at North Shore Country Club, in Glenview, to take a job at Estancia in Arizona.
The 92nd Illinois State Amateur begins its three-day run next Tuesday (JULY 18) at Bloomington Country Club.  Hinsdale's Mac McClear, who has starred for Iowa in college golf, is the defending champion.