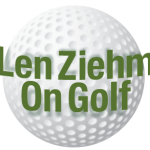 It wasn't supposed to be like this.
The Illinois PGA Match Play Championship had long been played in May as the section's first major championship of the season, and the site was traditionally Kemper Lakes in Long Grove.  This week, though, it'll be the IPGA's third major of the year and it won't be at Kemper.
Pandemic concerns necessitated a change in scheduling as well as a switch to Elgin Country Club because Kemper wasn't available. The format for the event was changed, too, with a Tuesday qualifying round determining the seeding for the 64 players who begin the matches today (WEDNESDAY).
One thing hasn't changed, though.  Garrett Chaussard is back as the defending champion. The teaching pro at Skokie Country Club, in Glencoe, is going after his third straight title — a feat accomplished by only three other players.
Bob Harris, the former head man at Sunset Ridge in Northfield, won six straight times from 1958-63.  Two others strung three wins in a row. North Shore legend  Bill Ogden, who won the first staging of the tourney in 1952, was a five-time winner and took his last three from 1970-72. Curtis Malm, of White Eagle in Naperville, notched three straight from 2012-14.
If Chaussard, a former University of Illinois golfer, is to get his third straight he'll have to adjust to a much different course. Measuring only 6,450 yards from the back tees, Elgin is much shorter than Kemper Lakes. Elgin, though, has a much more hilly terrain than Kemper, which was the site of the 1989 PGA Championship for men and  2018 KPMG Women's PGA Championship among many big tournaments.
Chaussard, who tied for 25th in Tuesday's qualifying round to determine the seedings for this week's event, doesn't think the change in venue is a big deal.
"Match play is more of a hit or miss thing. It doesn't matter much where you play,'' he said.  "At Kemper it'd come down to all that water on the last three holes. Elgin is a different type of challenge.  Hopefully I can keep the trophy at Skokie for another year.''
He wasn't a major factor in the first two IPGA majors of 2020, tying for 25th in the Illinois Open and tying for 14th at the IPGA Championship. He finished a strong tied for fourth, however, in the last of his four IPGA stroke play competitions, on Aug. 17 at Ivanhoe. Illinois men's coach Mike Small, who won the IPGA Championship for the 13th time last month, shot a 66 and was the low man  in Tuesday's qualifying session.
There'll be two rounds of matches each day of this IPGA Match Play event.  The field will be cut from 64 to 32 on Wednesday morning and from 32 to 16 in the afternoon.  Thursday's matches will whittle the field from 16 in  the morning to eight for the afternoon quarter-finals.  Friday's wrapup has the semifinals beginning at 8 a.m. and the championship match at noon.
Streelman is ready for U.S. Open
Wheaton's Kevin Streelman couldn't survive the BMW Championship at Olympia Fields during last month's FedEx Cup Playoffs, but he looked sharp in last week's Safeway Open. That was both the opening event of the PGA Tour's 2020-21 season and the last tuneup for the 120th U.S. Open, which tees off on Thursday at New York's Winged Foot course.
Streelman tied for third in the Safeway Open, which suggests he could contend at Winged Foot. Streelman, who turned pro in 2001, will make his seventh U.S. Open appearance with his best showing a tie for 13th in 2016.
The Safeway Open, at Silverado in California, also produced a good showing for Doug Ghim, the PGA Tour rookie from Arlington Heights. A non-qualifier for the U.S. Open, Ghim hovered near the top of the leaderboard for three rounds in the Safeway before a 71 on Sunday left him in a tie for 14th place. That was still worth a $100,650 payday for the 24-year old, his second best showing on the premier circuit.  He tied for 12tth in the Byron Nelson tournament in 2019.
Here and there
Cog Hill, in Palos Heights, was to host the National Long Drive Championship this year until pandemic issues led to the event's postponement. This week Ultimate Long Drive named Cog as the site of national championships for both its Amateur Long Drive and Xtreme Long Drive World Championships.  They'll be held between Sept. 11 and 19 in 2021.
Curtis Thompson, who had been caddying for his sister Lexi on the LPGA Tour, won the Korn Ferry Tour's Evans Scholars Invitational on Sunday at Chicago Highlands in Westchester. Lake Forest's Brad Hopfinger tied for fourth and Northbrook's Nick Hardy tied for 13th.
Greg Sands of Texas Tech and Kim Lewellen of Wake Forest were named the coaches for the U.S. team in  next year's Arnold Palmer Cup matches at Rich Harvest Farms, in Sugar Grove.  J.C. Deacon of Canada and Sofia Aagard of Sweden will coach the International side.
The 34th Illinois State Senior Amateur concludes its three-day run Wedneseday (TODAY) at Mt. Hawley in Peoria.