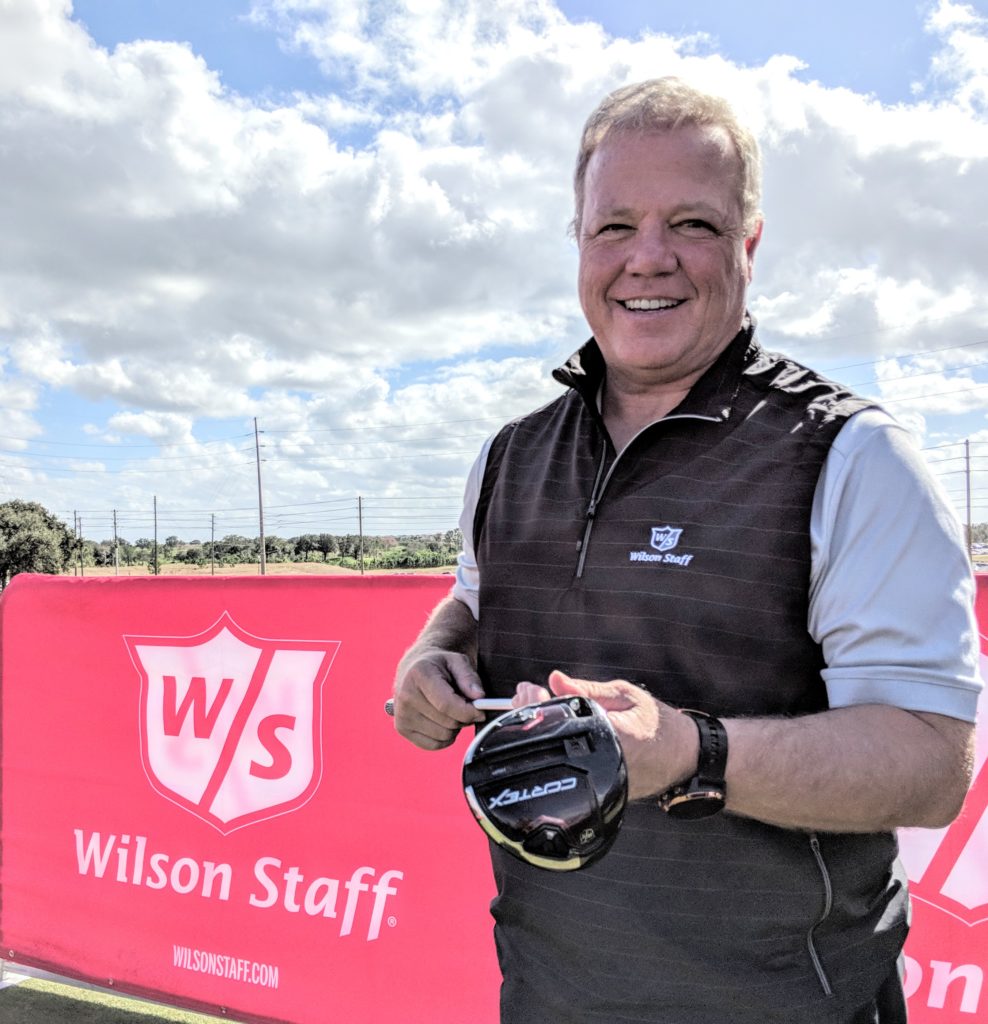 LAKE BUENA VISTA, FL. – The 66th annual PGA Merchandise Show lived up to its billing as "the biggest show in golf'' last week. Over 40,000 industry members from 83 countries spent four days hiking the 10-mile stretch of exhibits at the Orange County Convention Center. There were over 1,000 exhibitors.
Such a massive turnout was nothing new. The show always brings out the world's top equipment manufacturers, organization leaders, travel destination personnel and lots of the stars from the pro tours. This show, though, had something none of its predecessors did. Two Chicago club manufacturers dominated the Industry Honors competition, conducted annually by the International Network of Golf.
Wilson's golf division, now based in Chicago after a long run in River Grove, won the Business Achievement Award for its Driver vs. Driver TV series and Batavia-based Tour Edge was the winner of the Product Ingenuity Award – Market Leaders for its Exotics EXS driver.
There were six Ingenuity awards handed out, and the Chicago area had another winner in the Miscellaneous Products category. Zero Friction, based in Oakbrook Terrace, won for its colorful Spectra Supertube.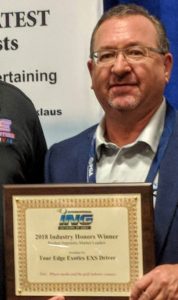 The wins by Wilson and Tour Edge, however, came in the highest profile categories. Tim Clarke, general manager of Wilson's golf division, and David Glod, president of Tour Edge, were happy campers after picking up their coveted awards.
Driver vs. Driver was an innovative campaign developed by Wilson two years ago and carried over several weeks each year on The Golf Channel. Amateur designers brought their club creations to the competition and worked with Wilson personnel and various club testers to determine the driver that the company would eventually put on the market.
The first year of the series was intriguing just for being something new and different. Driver vs. Driver 2 was closely followed throughout the golf community and Evan Hoffman of San Diego won with his cortex model that was widely tested on the recent Show's Demo Day.
"The success of Driver vs. Driver in Season 2 shows we have a model that would work with other products,'' said Clarke, who claimed that Hoffman's design is "the prettiest driver on the market.in 2019.''
"We had four models that could have won in Season 2,'' said Clarke, "but – realistically – just two in Season 1.''
Wilson added Gary Woodland, a notable long hitter on the PGA Tour, to its staff recently and he may wind up using the club. Whether he does or doesn't, however, there's no guarantee than Wilson will stage a Driver vs. Driver 3.
"We've been having a lot of sessions on what's coming next,'' he said. "Seven-iron vs. 7-iron has been in the conversation.''
Wilson used that format to entice visitors to try its clubs at the PGA Show's Demo Day. Clarke, though, said a decision on the next promotional format won't be made for at least two months.
Glod, in his 33rd year at Tour Edge, is taking an aggressive advertising approach with his new hot club now on the market. He'll be pushing more than just his well-received driver while working with some of golf's top name players.
Within the last four years Tour Edge began signing stars on PGA Tour Champions, and the biggest signee yet came two weeks ago when Tom Lehman joined the Tour Edge team. Lehman immediately won a tournament wearing the Tour Edge logo.
Tour Edge also has another Champions Tour star, Scott McCarron, on its team and Glod hopes to elevate his presence on it. Glod has elevated his company's profile by hooking up with players on the 50-and-over circuit.
"We saw an opening in the marketplace and they saw a place for us, too,'' said Glod. "Last year was our best sales year ever. We were up 25 percent with seven tour wins and 60 top-10s on all tours.''