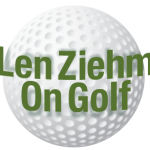 Club professionals rarely have an impact in the PGA Championship, but this week one might.  Chris French, the head professional at Aldeen — a public course operated by the Rockford Park District — is certainly playing well enough going into the event that tees off on Thursday at Oak Hill in Rochester, N.Y.
Only the top 20 club professionals in their national championship two weeks ago in New Mexico earned spots in the PGA Championship field, and French was the only Illinois qualifier.  He needed a 4-under-par 68 in the final round to finish in a tie for 17th.
The good times didn't stop there.  French won the Illinois Section's first major of the season, taking the IPGA Match Play title at Bull Valley in Woodstock last week. He did it by taking two dramatic victories over players from Mistwood, in Romeoville, in his first and last matches.
Bobby Schmelter had French 2-down with two holes to play in the first round, but French won the 17th and 18th before closing out Schmelter on the 21st hole. In the final French trailed Andy Mickelson, Mistwood's director of golf, entering the back nine.  French then won four straight holes before wrapping up the title 2 and 1.
And now for the big test.
"I'm just happy to be going,'' said French. "I don't have too many expectations.  I'm just going to try to have fun and maybe make the cut.''
The PGA Championship brings out the world's best players.  Justin Thomas won last year at Southern Hills in Oklahoma, edging the now injured Will Zalatoris in a playoff.  Mito Pereira had dominated that tournament until putting his tee shot in the water at the 72nd hole, dropping him into a tie for third. Pereira is one of 18 players on the controversial LIV Tour who are in the field at Oak Hill.
This field also has a bigger Illinois flavor than most years.  In addition to French  Northbrook PGA Tour member Nick Hardy will be in the tournament for the first time.  He qualified off his victory in April's Zurich Classic of New Orleans.  J.T. Poston is in thanks to his win in last year's John Deere Classic. Belgian buddies Thomas Detry and Thomas Pieters – like Hardy former University of Illinois players – earned spots off their play in Europe and Luke Donald will tee off thanks to his being Europe's Ryder Cup captain.
MINOR BLIP FOR ILLINI: Tommy Kuhl, a fifth-year senior at Illinois, shot a course record 62 at Illini Country Club in Springfield during last week's U.S. Open local qualifying round.  That sounds great, but it wasn't.
Kuhl was watching a playoff involving teammate Adrien Dumont de Chassart with another Illini player, Jason Buchanan.  Buchanan mentioned how hard it was putting on aerated greens.  That made Kuhl "feel sick to my stomach.'' He had repaired aeration marks multiple times in his record round, realized that was against the rules and immediately told the rules official. His infraction took him out of sectional qualifying for the Open.
Kuhl and his teammates began a more important competition on Monday (MAY 15) when they took their No. 1 seed into an NCAA regional at Eagle Eye in Michigan.  The Illini women's team bowed out of the NCAAs in their regional last week in San Antonio, TX.
The men may be coach Mike Small's best team yet.  Kuhl and company are ranked No. 2 nationally in the GolfWeek poll and No. 3 in the Golf Stat rankings.  The Illini have won five regional titles, the last in 2019 at Myrtle Beach, S.C., and are making their 14th straight regional appearance.
CDGA IN OPENER
The Chicago District Golf Association also began its 110th year of championship events on Monday with the CDGA Mid-Amateur at Merit Club in Libertyville. Like the NCAA regionals, it'll wrap up on Wednesday.