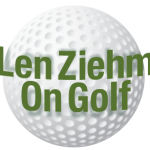 Having an Illinois club professional in the PGA Championship is a rarity, but there will be one this year. Chris French of Rockford made it into the field for the year's second major championship at Oak Hill, in Rochester, N.Y. from May 15-21.
Though he works part of the year in California and spent time on the PGA Latinoamerica Tour French has a strong Illinois background.
He was an Illlinois high school medalist in Class 1A when he attended downstate Byron High School, and he also attended Rock Valley College, in Rockford, before turning pro in 2014.
After working as an assistant at Aldeen, Rockford's well-respected public course, from 2014-19 the 37-year old French was  named the club's head professional in 2021.  While he's been a frequent contender in Illinois PGA  tournaments throughout his time at Aldeen French needed three tries in the PGA Club Professional Championship before making it to the PGA Championship.
"It means the world to me to have qualified,'' said French.  "I've put my life into the game, like all PGA Professionals do.  I take a ton of pride in the amount of work I've put into my game, and the sacrifices I make to do so.''
The top 20 in the PGA Professional Championship get spots against the top touring pros. As second alternate in the Illinois PGA qualifier, French almost didn't make it to this month's PGA Professional Championship.  Ten spots were available for Illinois pros, and French advanced only after two of the top 10 withdrew.
The PGA Professional Championship was played at Santa Ana Pueblo, in New Mexico. French shot 70-75 in the first two rounds to survive the 36-hole cut and a third-round 73 was good enough to get him into the final 18.
French was sharp when it counted the most, shooting a 4-under-par 68 – the third lowest score of Round 4 – to get him a tie for 17th.
"I felt my game was decent heading into the week, but with the poor weather we've had in Illinois lately it was tough to prepare,'' he said.  "I got off to a good start in Round 1 but made some mental mistakes in Round 2, which put me in a tough spot.''
He knew how tough it would be to get to the PGA Championship because he couldn't crack the top 20 in his two previous PGA Professional Championships.  He tied for 29th in 2021 after qualifying as a Southern California Section member and he missed the cut last year when he played out of the Illinois Section.
The third time was a charm as French got by the 54-hole cut after a third-round 73 and then recorded a 4-under-par 68 to get his spot at Oak Hill.
"Heading into the final round I just wanted to get some momentum early and try to get into red figures,'' said French.  "I rolled in a few nice putts and took some chances on the par-fives.  I just tried to stay patient and take what the round gave me.''
Now, of course, his task will be much more difficult.  The best players in the world will be in the field at Oak Hill, with Justin Thomas the defending champion.
HERE AND THERE:  French was in the field when the Illinois PGA Match Play Championship – first of the section's four majors – began its four-day run at Bull Valley in Woodstock on Monday. Chris Nieto of Exmoor, in Highland Park, is the defending champion.
Both the women's and men's teams at the University of Illinois were Big 10 champions and qualified for the NCAA tournament.  The women conclude three days of regional play on Wednesday at TPC San Antonio, in Texas, and the men, ranked third in the nation, will compete in a regional at Eagle Eye, in Michigan, beginning on May 15.
Wheaton veteran Kevin Streelman had his best finish on the PGA Tour this season, a tie for 18th in last week's Wells Fargo Championship in North Carolina. It earned him $285,000.