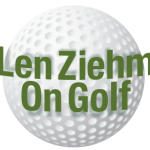 The second version of the LIV Tour's Chicago stop at Rich Harvest Farms in Sugar Grove got off to a rousing start Friday, complete with blaring music and a countdown that created excitement for a crowd that resembled last year's even less-than-ideal weather.
Four parachute jumpers landed on the 18th green seconds before defending champion Cameron Smith hit the first tee shot off No. 1. Then the focal point shifted to the new "Party Hole'' – the par-3 seventeenth that was patterned after a hole in Australia but appeared a miniature version of No. 16 of the PGA Tour's Waste Management Phoenix Open where over 40,000 can watch at once.
Welcome, again, to LIV Golf Chicago.  The fun atmosphere didn't produce a clearcut leader in the first round, but one of the five co-leaders stood out.  Spain's Sergio Garcia, usually a European mainstay in the Ryder Cup, wasn't picked for next week's team shootout in Italy because he was among the nine DP World Tour players who defected to the LIV Tour.  Winning at Rich Harvest might mitigate his disappointment, but the Ryder Cup snub still hurts.
"It is what it is,'' said Garcia.  "I'm where I'm happy.  I'd love to be part of (the Ryder Cup) but we've got to move on. Europe has a great team.  Hopefully they'll play well and win the Cup.''
Garcia said he "might'' watch the Ryder Cup on TV next week, but it'd help if won his first LIV title first.  He's yet to win as an individual on the LIV circuit but his Fireballs team has won two wins in team play. Garcia's 5-under-par 66 was matched by Louis Oosthuizen, of South Africa; Sebastian Munoz, of Colombia;  Jediah Morgan, of Australia; and Aniban Lahiri, of India.
In last year's stop at Rich Harvest Garcia finished fourth behind Smith, Peter Uihlein and Dustin Johnson. Oosthuizen, a former champion in the PGA Tour's John Deere Classic, was sixth.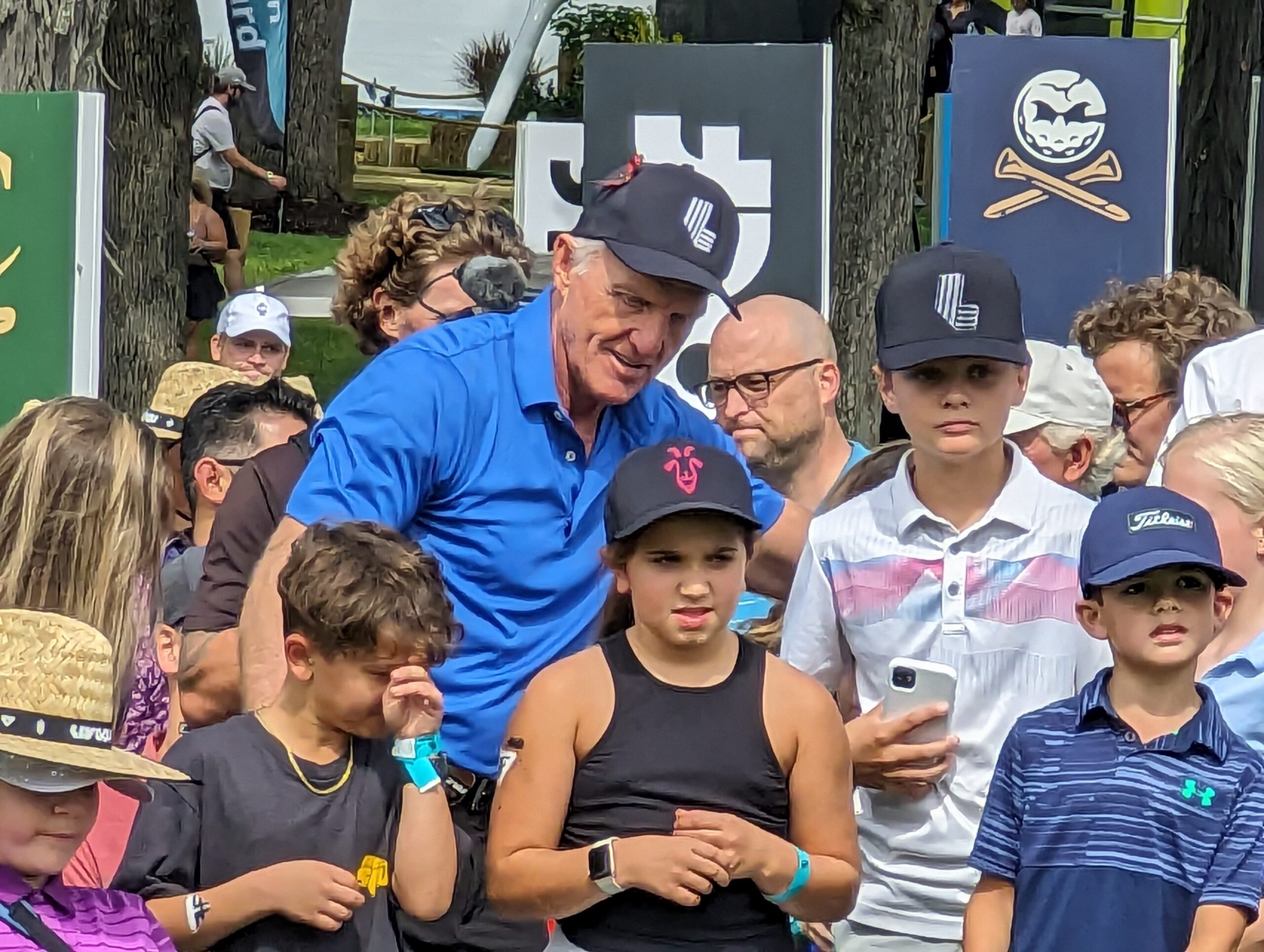 Oosthuizen's Stingers took the team lead Friday at 13-under-par with Garcia's Fireballs and Lahiri's Crushers a stroke back.  While the 48-player individual competition offers unusually big money — $4 million to Sunday's champion from a $20 million purse, the team battle is lucrative, too, with $5 million on the line in that category.
Nineteen players are within two strokes of the individual lead.  The group a 3-under includes Brooks Koepka, the only LIV player in next week's Ryder Cup; Dustin Johnson, who dominated LIV's first season; and Talor Gooch, who is seeking his fourth win of 2023.  Gooch is one swing ahead of Smith, his lone rival for LIV's tour champion in its second season.  Phil Mickelson, paired with Koepka and Smith, finished 48th (dead last) with a 4-over-par 75. Last year he was eighth in the tournament.
LIV broke with tradition by initiating a new scoring procedure.  Players no longer sign their scorecards in a tent after their rounds.  They signed off on the 18th green Friday, a measure seemingly designed to cut the waiting time for fans wanting to attend the post-round concerts.
That was a fan-friendly alteration, but it wasn't as noticeable as the "Party Hole.'' The fans fed off this one, set up at 160 yards. Covered bleachers lined both sides of the fairway and the players enjoyed the atmosphere.
In Friday's round the team captains were paired in the first four groups.  On Saturday Munoz, Oosthuizen and Morgan will start at No. 1 and Lahiri and Garcia will join Jason Kokrak on No. 2. Kokrak is one of 10 players one stroke off the lead, and the others include Illinois alum Thomas Pieters and former Masters champion Patrick Reed.