I had just begun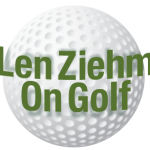 a 10-hour drive back home to Sarasota when I got the word, via a phone call, of the "merger'' between the PGA Tour, the DP World Tour and the LIV Tour.  I was shocked by the bombshell announcement, but just because of the timing.  I expected some sort of a resolution to golf's biggest controversy in years would come at some point – just not this soon.
As the day progressed I enjoyed the colorful responses coming via Twitter from players and fans on both sides of the issue and, upon arriving at home, I watched the slanted version of the news provided by The Golf Channel.
The long day of travel gave me plenty of time to ponder what had happened.  Since most of my golf pundit buddies had their say, I wanted mine, too.
First of all, this "merger'' may be a step toward peace in the golf world – and that's a good thing. It's not a merger yet, though.  It might be called a truce, because it was at least a way for the three tours to eliminate the costly litigation that would have soon ensued.
There's a long, long way to go before there's anything that might bring golfing peace, however. Though there's nearly six months left in 2023, the "merger'' announcement said there won't be any changes until 2024.
Said PGA Tour commissioner Jay Monahan in a memo to his players: "Many details need to be worked through as we develop a definitive agreement, which will ultimately require PGA Tour Policy Board approval.  And I know you have many questions.''
Dylan Wu, the young tour player out of Northwestern, had one:  "Tell me why Jay Monahan basically got a promotion to CEO of all golf in the world by going back on everything he said the past two years.  Wish golf worked like that.  I guess money always wins.''
Monahan heard more complaints in a closed-door meeting with his players on Tuesday.  He was called a hypocrite and, I suspect, a lot worse. Monahan owned up to that in a Golf Channel interview on Wednesday.
He's been a difficult guy for me to figure out.  Monahan did a great job bringing his tour through the pandemic. Golf was up and running long before any of the other professional sports.  As for dealing with the threat LIV presented, his actions were questionable at best.
As for LIV, I've been to two of its tournaments – Florida stops at Doral and Orlando.  The galleries at both were significant and enthusiastic. I've never been pro-LIV, and I've  never been anti-LIV. Journalistically I have, as always, strived to be fair.  I've treated LIV for what it is – a fledgling golf tour.
Still, whenever I wrote about it, there was always some negative reaction. In a few instances it evened boarded on hate mail.
I like LIV's inclusion of team competition to supplement individual play at its events, though the team part needs some fine-tuning.  I have no problem with the 54-hole formats and shotgun starts.  Just because that's not the way the PGA Tour does it doesn't mean it's wrong.
If you want to see top level golf in the Chicago area LIV is good opportunity.  The PGA Tour, after making the area an annual stop for decades, last staged one of its tournaments here in 2019.  (This year the PGA Tour's BMW Championship is at Olympia Fields Aug. 17-20 – and nothing else is scheduled until the President's Cup in 2026.  The LIV Tour stops at Rich Harvest Farms for the second straight year Sept. 22-24).
Hopefully the "merger'' will reduce the number of times I hear terms like "sports-washing'' and "blood money.'' I like Dustin Johnson's response when asked why he left the PGA Tour to join LIV.
"I make more money and work less,'' said Johnson.  "Who wouldn't?''
A simple answer to a simple question. I can live with that.