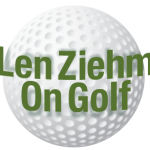 The "Longest Day in Golf'' always produces plenty of drama, but this year's – held on Monday – was particularly interesting. The ten 36-hole sectional qualifying tournaments held across the country sent four Chicago players to the 123rd U.S. Open, to be played June 15-18 at the Los Angeles Country Club.
Those who made it into the 156-man finals included Kevin Streelman, the PGA Tour veteran from Wheaton, and second-year PGA Tour member Nick Hardy, from Northbrook. Both missed the 36-hole in  the Memorial tournament, last week's PGA Tour event, but got their games together at their U.S. Open qualifier – especially Hardy.  He posted a stunning 61 in his second 18 to get back to the Open.
Streelman, 44, stayed in Columbus to compete in the traditional sectional conducted at two nearby courses.  He finished in a tie for ninth place, and his 8-under-par 136 score was just good enough to earn a spot at Los Angeles Country Club.
The Columbus field is usually the biggest and strongest of the sectionals because of its proximity to the PGA Tour event.  Eleven Open spots were available for 103 competitors there.  Streelman tied for ninth with three others, among them amateur David Nyfjali, a member of the Northwestern golf team who also made it to the Open finals.
Making the Open is nothing new for Streelman.  He's played in eight of them, with his best finish coming in a tie for 13th at Oakmont, in Pennsylvania, in 2016.
The Springfield, Ohio, sectional was again a charm for Hardy.  His 71-61 showing put in him third place with his sectional having 75 players battling for five spots in the Open. Though Hardy played in the Memorial he opted to compete for a U.S. Open berth in a sectional on a course where he had been successful before.
Hardy, 27, had played in four U.S. Opens and had his best showing last year with a tie for 14th at The Country Club, in Massachusetts.  He got into that one after being the first alternate in sectional play. Dylan Wu, a Northwestern alum who is also a PGA Tour member, was also a qualifier at Springfield after shooting 63-70 for a tie for fourth.
England's Matt Fitzpatrick won last year's U.S. Open. The U.S. Golf Association had nearly 10,000 entries for this year's version and 84 were exempted into the starting field off past performances. Andy Pope, who qualified for five U.S. Opens and made the 36-hole cut in two of them, didn't make it this time.  The former Glen Ellyn resident and Korn Ferry Tour regular lost out as the second alternate in a three-man playoff at Canoe Brook, in New Jersey. Pope, who won the Florida Open after dropping off the Korn Ferry circuit last year, had previously qualified via local and sectional qualifiers four times before coming up short on Monday.
The biggest contingent of Chicago-connected hopefuls was in Columbus where past Illinois Open champions Tee-K Kelly and Bryce Emory, Illinois alum Luke Guthrie and Northwestern alum and PGA Tour player David Lipsky all missed the cut.
Big news was also made off the course, at the John Deere Classic media preview for its 52nd playing at TPC Deere Run in downstate Silvis.   John Deere and the PGA Tour announced that they have agreed to a three-year extension for John Deere to remain as title sponsor of the tourney.  Moline-based John Deere has been the title sponsor since 1998 and this year will mark its 25th anniversary in that role.
"The John Deere Classic is a significant example of one of the PGA Tour's most engaged communities coming together to achieve great things,'' said PGA Tour commissioner Jay Monahan. "As title sponsor John Deere has gone above and beyond to help create an outstanding experience for our players and fans while making a lasting impact with local non-profits.''
Since its founding in 1971 the tournament has raised over $159 million for local charities. This year's event is July 6-9.