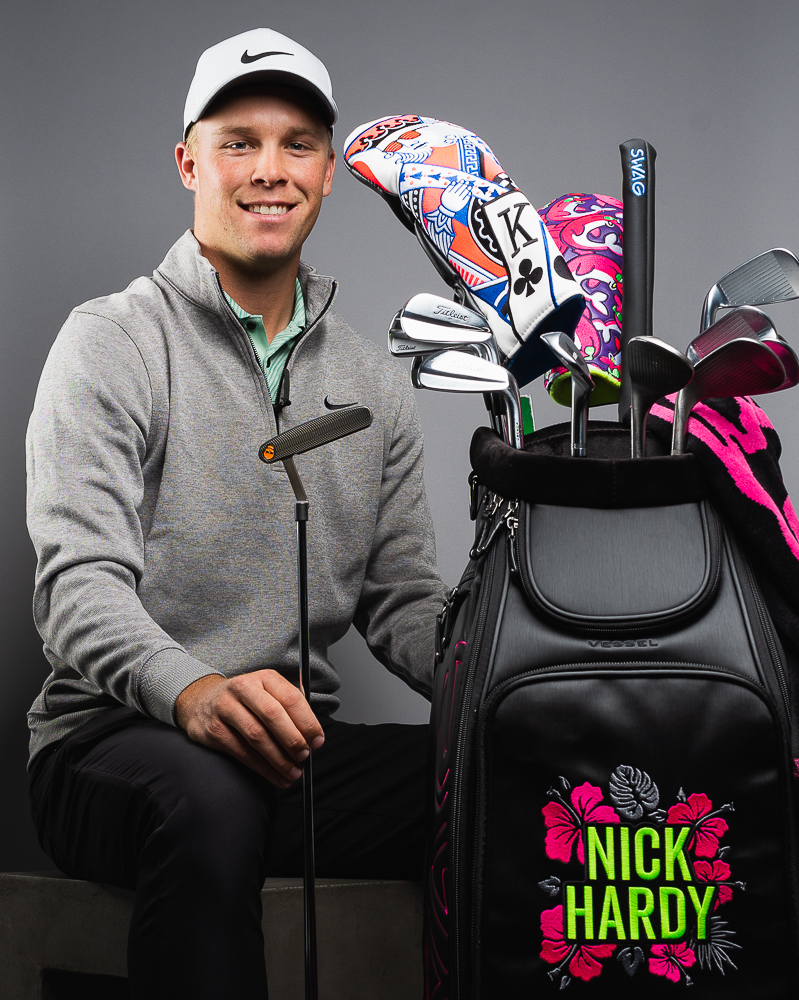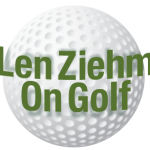 Northbrook's Nick Hardy will be a more colorful player when he begins the 2023 portion of his second season on the PGA Tour at this week's Sony Open in Hawaii. It's  the circuit's first full-field event of 2023.
The 26-year old University of Illinois alum signed last week as the PGA Tour ambassador for Swag Golf, a five-year old company that produces putters and club headcovers. Its headquarters are also in Northbrook.
Swag has named the hand-crafted putter that Hardy tested in the final months of 2022 as the  "Hardy Prototype.''  It apparently works, as Hardy made eight straight birdies with it (one off the PGA Tour record)  in his second tournament with the new blade at Mexico's Mayakoba course in November.
His new clubhead covers, though, will be more noticeable when Hardy arrives at the first tee this week. Hardy has collected headcovers for years, now having about 60 over multiple brands. His new ones will be among the most colorful on tour and could be the most coveted among collectors.
Hardy will be rotating headcovers each week, and the first set will have an Hawaiian theme. Hardy's favorite cover is one featuring former Bears' coach Mike Ditka.
Swag's founder, Nick Venson, focused on creating putters at first.  He was a Scotty Cameron enthusiast before working at putter manufacturer Bettinardi. The headcovers, though, were an immediate hit when U.S. captain Steve Stricker ordered some for his winning team at last year's Ryder Cup.
"I don't switch things,'' said Hardy.  "I have the same driver shaft, same iron shaft and had the same putter for eight years before this one. Their putters are already great, and we've dialed in something I love even more. They make the best covers I've ever seen, and I want to make more of a collection.''
Hardy needed a strong showing in a three-tournament, season-ending playoff series to retain his PGA Tour card, then made cuts in the first five events of the wrap-around 2022-23 campaign before missing in the final event.
HERE AND THERE
Jaravee Boonchant, the Thailand golfer who won this year's Illinois Women's Open at Mistwood by seven shots, has earned her LPGA card.  The Duke University player earned her spot on the premier women's circuit by finishing in the top 45 at the recent Qualifying School.
Jeff Sluman, a long-time Hinsdale resident and six-time winner on both the PGA  Tour and PGA Tour Champions, has been nominated for a three-year term on the U.S. Golf Association's Executive Committee. He'll join Chicago's Tony Anderson, who is in the process of serving his second term.
The Winnetka Park District has named Northbrook-based KemperSports to manage its nine and 18-hole courses, both of which will be closed in 2023 to facilitate an extensive renovation led by Libertyville architect Rick Jacobson. Both courses will re-open in 2024.
The Chicago District Golf Association has announced an 89-event schedule for 2023.  The key dates are for the 92nd Illinois State Amateur, July 18-20 at Bloomington Country Club, and the 103rd CDGA Amateur, June 26-29 at Lake Shore in Glencoe.
Eagle Ridge Resort, in Galena, has announced that it's all new Stonedrift Spa is now open at a new location, where the General Store had been located.