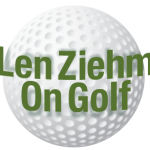 The FedEx Cup Playoffs, which begin on Thursday at TPC Southwind in Tennessee, were designed to give the PGA Tour a grand climax to its season. Changes in the postseason format and  the arrival of the LIV Golf Tour have changed that, however.
In the past the FedEx Playoffs started with 120 players.  This week it's only 70, and that number doesn't include LIV players. They'll be missed, as that batch includes Bryson DeChambeau, who won last week's event in rousing a fashion – a 61 on Saturday and a record 58 on Sunday; Brooks Koepka, who won the PGA Championship and was runner-up in the Masters; Cameron Smith, the 2022 British Open champion; and Dustin Johnson, the U.S. hero in the last Ryder Cup.
DeChambeau's stunning performance got him an immediate place on the U.S. Ryder Cup team from captain Zach Johnson, but he's still out of the playoffs. Established in 2007, they have a $75 million purse this year and the eventual champion will pocket $18 million.
The reduction in field size meant that the popular Justin Thomas won't be playing, nor with Chicago's long-time PGA mainstay Kevin Streelman. Both came up short in the season-long point standings. Streelman had been a playoff participant the last 15 years and Johnson and Thomas are past FedEx Cup champions.
Those who did make it, though,  include a couple of young stars, both University of Illinois alums who starred on coach Mike Small's powerhouse teams.  Northbrook's Nick Hardy and Belgium's Thomas Detry are Nos. 50 and 52 in the FedEx standings, meaning they are in a good position to survive at least the first playoff event and have an edge in the second if they do.
The top 50 after this week's stop advance to the BMW Championship Aug. 17-20 at Olympia Fields. The south suburban club is the home of Illinois' main event, the Fighting Illini Invitational, and Hardy and Detry would have some home course knowledge there.
Hardy had two top-five finishes in the college event on Olympia's North Course, and the Western Golf Association brought him to its preview event for the event that was last played in the Chicago area in 2019.
"Coach (Small) always said about that golf course, you can't really fake it around there,'' said Hardy.  "You've got to play really strong tee to green.  It requires a great all around game.''
Olympia hosted the BMW Championship in 2020. Because of pandemic concerns that tournament was played without fans, but it did produce one of the most dramatic finishes in FedEx history.  Jon Rahm and Johnson finished regulation play at 4-under-par 276 and went to a playoff. Rahm won it with a 66-foot birdie putt.
While Johnson is out because of his LIV membership, Rahm enters these playoffs as the game's No. 1 -ranked player. The 30 survivors of the BMW Championship conclude the season with the Tour Championship the following week in Atlanta.
MOST NOTABLE: Mac McClear, of Hinsdale, made it to the Sweet 16 of last week's 121st Western Amateur at North Shore Country Club, in Glenview.  That's a great accomplishment but there's a bit more to McClear's story than that. Though he was a first-round loser to eventual champion Kazuma Kobori, of New Zealand, McClear gave Kibori his toughest match.  They went 20 holes before Kobori won.
Deerfield's Vince India didn't just win the 74th Illinois Open at Flossmoor Golf Club last week. His win was part of an extraordinary show of endurance.  India tied for 21st in the NV5 Invitational, the Korn Ferry Tour event at the Glen Club that immediately preceded the Illinois Open.  Then, after winning the Illinois Open for the second time, he headed to Utah and opened 68-67 in the Korn Ferry event there.  India faded in last weekend's rounds, which would be understandable given that he wound up playing 11 straight days of serious tournament golf.
Only California and Texas had more players than Illinois in the 156-player field that teed off in the 123rd U.S. Women's Amateur at Bel Air Country Club in California on Monday.  The host state had 29 and Texas 10.  Illinois' six competitors are Geneva's Sarah Arnold, DeKalb's Emma Carpenter,  New Lenox' Grace Curran, St. Charles' Megan Furtney, Inverness' Caroline Smith and Pontiac's Ali Schrock. The tourney, which concludes with a 36-hole championship match on Sunday, drew a record 1,679 entries.
HERE AND THERE: Illinois alum Adrien Dumont de Chassart goes after a Korn Ferry Tour record of seven straight top-10 finishes in the Pinnacle Bank Championship in Nebraska, which starts on Thursday.
Tim Clarke, long-time president of Wilson's Golf Division, is now the executive vice president of Callaway & Original Penguin Apparel.
The Illinois PGA Senior Championship concludes on Tuesday  at Merit Club, in Libertyville, and the Chicago District Golf Association's Four-Ball Championship wraps up on Wednesday  at Glen Flora, in Waukegan.