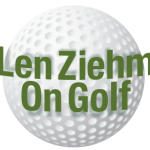 There's no need to rehashing this Ryder Cup.  Europe's 16 ½-11 ½ win in Italy on Sunday was marked by extraordinary emotion, some controversy and more frustration for Team USA, which hasn't won on foreign soil since 1993.
It was, at least, great theater and there'll be more of that when the competition is played next at Bethpage Black in New York in two years.
For now it's most appropriate to focus on just two things: what was the main reason Europe won again, and why did the USA get soundly beaten just two years after its record 19-9 romp at Wisconsin's Whistling Straits two years ago.
The biggest reason the Euros won was obvious.  Luke Donald was by far the superior captain. And to think that the former Northwestern great wasn't the guy the European selectors really wanted.  They gave the job to Sweden's Henrik Stenson first, then took it away when Stenson joined the LIV Tour. Only then did Donald get the job he so badly wanted – and deserved.
Donald played on four European teams and compiled a 10-4-1 record as a player.  He most memorably played a key role in his team's come-from-way-behind win in the "Meltdown at Medinah'' in 2012. He also served as a vice captain on two European teams.
No wonder he was choking back tears moments after Rickie Fowler conceded a match to Tommy Fleetwood, which gave Europe the points needed for victory.
"This was always something I dreamed about,'' said Donald, "and it's been a wave of emotions, starting with asking myself if I could really do this.''
Once he got the job Donald had to build a roster without some mainstays of the past.  Sergio Garcia, Lee Westwood, Ian Poulter and the six other DP World Tour members who defected to the LIV circuit were ruled ineligible for Ryder Cup selection. U.S. captain Zach Johnson was allowed to pick them, though he selected only Brooks Koepka with his captain's picks.
Donald built an interesting roster that included Justin Rose, at 45 by far the oldest player in the latest Ryder Cup, and two very young untested rookies in Robert McIntyre and Ludvig Aberg. Then came the speeches at opening ceremonies.  Donald's was outstanding and inspirational.  It carried over to the competition.
What was the main reason the U.S. lost this time?  That's pretty obvious, too.  Nine of the 12 U.S. players didn't compete for five weeks prior to the matches.  If it were one of the four major championships there's no way any of those players would have bypassed five weeks of tournaments leading in. This year it was vacation time after the FedEx Cup Playoffs. Prior to Whistling Straits there was only a three-week gap.
The U.S. could event get a full team to its lone early practice on the competition site. Two players – Patrick Cantlay and best friend Xander Schauffele – skipped the team trip to Italy because it conflicted with Cantlay's bachelor party.
The DP World Tour had tournaments right up until the Ryder Cup, and European  team members competed.  Europe players were simply more committed than the U.S. players were. Simple as that.
HERE AND THERE
Only Illinois alum Adrien Dumont de Chassart has advanced from the Korn Ferry Tour to the PGA Tour for next season.  The top 75 on the point list still have a chance, and Lake Forest's Brad Hopfinger (No. 61) and Illinois alum Brian Campbell (75) have qualified for the season-ending Korn Ferry Tour Championship. It tees off on Thursday at Victoria National in Indiana. Only the top 30 move on to the premier circuit.
The last championship of the Chicago District Golf Association's 110th season concludes this week when the CDGA Senior Amateur Four-Ball ends its four-day run at Elgin Country Club on Thursday. The CDGA will also conduct the qualifier for the U.S. Four-Ball on Oct. 10 at Bittersweet, in Gurnee.
The Illinois PGA will determine its Player of the Year at the Oct. 9-10 Players Championship at Twin Orchard, in Long Grove.  Mistwood's Andy Mickelson leads the Bernardi point standings followed by two Rockford players, Chris French and Kevin Flack.  Kyle Donovan of Oak Park and last year's winner, Brian Carroll of The Hawk in St. Charles, round out the top five. Also on the line is the IPGA Senior Players Championship Oct. 16-17 at Ruth Lake, in Hinsdale.
Golfers on Golf, Chicago's longest standing golf radio show, has concluded its 33rd season.
Northwestern concludes its two-day Windy City Classic women's tournament on Tuesday at the Glen Club in Glenview.