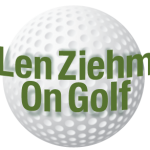 The University of Illinois men's team earned its 15th straight appearance in NCAA regional play, which starts on Monday.  That was no surprise after the Illini won their seventh straight Big Ten title and 12th in the last 13 years last week, extending a run of three straight tournament titles.
Now things get more difficult.  Coach Mike Small's team was assigned the No. 4 seed the Yale Regional in New Haven, Ct.  It begins a 54-hole run Monday and the top five teams go to the NCAA finals  at May 27-June 1 at Grayhawk, in Scottsdale, Ariz.
"As a program you always want to build momentum at the right time of the year,'' said Small.  "We've gotten better every month, and we were pretty solid in the last three tournaments.''
Regardless of how the Illini perform in NCAA play, they figure to remain a collegiate power for at least another season.  Small's top two players, seniors Adrien DuMont de Chaussart and Tommy Kuhl,  have decided to use a fifth season of eligibility – an opportunity afforded by pandemic issues.
This year Small had an inexperienced team.  Next year that won't be the case, and the Illini hope to build on their streaks – Big Ten championships, NCAA regionals and NCAA Championships after their run in their year's NCAA tourney.
If the Illini survive the regional in Connecticut they'll make their 14th straight appearance in the NCAA finals.  With their present 13 the Illini have the second longest streak in the finals, one behind Texas' 14.
"These streaks mean a lot to everybody,'' said Small.  "They show good longevity, but there's a little added pressure.  Each team has to play for its own identity, not for the teams from the past.  But I know they're excited about the NCAA.''
U.S. WOMEN'S OPEN:  Naperville's Lisa Copeland, who finished third in the Girls 12-13 age group at April's Drive Chip & Putt national finals at Georgia's Augusta National, was in the spotlight again at Monday's 36-hole qualifying round for the U.S. Women's Open at Stonebridge, in Aurora.
Lisa was in a 4-way tie for second after shoot 71 in the morning round of the 36-hole elimination. Only one berth in the U.S. Women's Open was on the line, however, and  Mexico's Lisa Gutierrez, who played collegiately at the University of New Mexico and is now on the LPGA's Epsom (formerly Symetra) Tour, got it with  a 70-72 performance on the 6,309-yard par-72 layout that hosted last year's Illinois Open.
Lisa was a two-time qualifier out of the Medinah Regional for the Drive Chip & Putt national finals. She plays out of Cog Hill, in Palos Park,  and is coached by that club's Kevin Weeks.
HERE AND THERE: After not being held for two years the Chicago Baseball Cancer Charities outing will be staged for the 51st time on July 14 at Twin Orchard, in Long Grove. Twin Orchard, gearing up for its centennial celebration in 2024, will begin a renovation of its White Course in August with architect Drew Rogers supervising the project that also includes the addition of four pickleball courts.
Jason Hyatt, head coach at College of DuPage and a member of the teaching staff at Cantigny, in Winfield, has been named to the NCAA Men's Coaching Association Hall of Fame.  In his 19th season as COD's coach, Hyatt won the NCAA title and was part of national championship teams in 1997 and 1998 as a player there. His current team goes after its 10th regional title beginning on Sunday at Prairieview, in Dixon.
A local qualifier for the U.S Senior Open will be held today at Biltmore, in North Barrington, and a U.S. Open local elimination is on top for Monday at Lake Shore, in Glencoe.
Judson University will hold a golf outing to benefit its World Leaders Forum on June 13 at Bull Valley, in Woodstock.