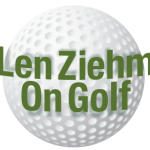 The Illinois Golf Hall of Fame will induct its 20th class on Friday, Nov. 10, and selection committee chairman Tim Cronin says "it couldn't be more diverse or vibrant.''
Heading the six-member class are two long-time club professionals, Tim O'Neal and Bruce Patterson, and Dr. Randy Kane, who served as the first Chicago District Golf Association turfgrass director from 1985-2006.
Also headed for enshrinement are Taylorville's Dave Ryan, who has dominated the state's senior amateur competition for more than a decade; Margaret Abbott Dunne, the first woman to win an Olympic competition in 1900; and Harry Collis, who excelled as a player, club professional, course architect, superintendent and turfgrass innovator over a 40-year career spent mostly at Flossmoor Country Club.
The induction ceremony will be held at The Glen View, in Glenview, which is the home of the Illinois Golf Hall of Fame. The Hall inducted its first class in 1989 and selections are made by a state-wide committee every two years.
O'Neal spent most of his career at North Shore Country Club, in Glenview, and Patterson was the long-time director of golf at Butler National, in Oak Brook. Patterson was instrumental in creating the Illinois PGA Foundation and O'Neal is its current president.
A SMALL MILESTONE: Mike Small, the University of Illinois' men's coach, finished third  in last week's Senior PGA Professionals Championship in Florida and earned one of the 35 berths in next May's KitchenAid Senior PGA Championship, which includes touring professionals, at Harbor Shores, in Michigan.
Small's most recent success came after he claimed two Illinois Section PGA titles in August. He took the Illinois PGA Championship for the 14th time and the Illinois Senior PGA crown for the sixth time.  The latter made Small the winningest PGA professional across all of the organization's 41 sections.
SETBACK FOR INDIA: Deerfield's Vince India, the reigning Illinois Open champion, was hit with a six-month suspension by the PGA Tour for violation of its "Integrity Program.'' The program, updated in 2021, is designed "to mitigate betting-related corruption in PGA Tour competitions.''
India, 34, was suspended for betting on PGA Tour events in which he was not a competitor.  He has been on the Korn Ferry Tour since 2015, has made 176 starts and has career earnings on all levels of the PGA Tour of $662,823.  His suspension started on Sept. 18 and will end on March 17, 2024. India declined to comment on the matter.
HERE AND THERE: Though the LIV Tour hasn't announced its 2024 schedule yet a tentative version did not include a return to Rich Harvest Farms or any other Chicago area course.  Rich Harvest hosted tournaments in the first two seasons of the fledgling circuit with Cameron Smith winning in 2022 and Bryson DeChambeau this year.
The CDGA has announced its Players of the Year.  Mac McClear, of Hinsdale, and T.J. Barger, of Bloomington, were named co-players of the year and Mike Henry, of Bloomington, won in the Senior division.  All three were first-time honorees in the CDGA competition.
Mike Scully, former head professional at Medinah when the club hosted the 2006 PGA Championship and 2012 Ryder Cup, has moved on to Kinsale, in North Naples, FL.  Scully will be the new club's general manager and director of golf.  It's scheduled to open in the fall of 2024. Scully, a member of Illinois' 1984 Rose Bowl team, is coming to Kinsdale from Streamsong Resort, another Florida venue.