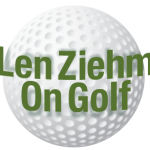 The men's 74th Illinois Open teed off on Monday with the potential of having too many players at Flossmoor Golf Club.
State-wide qualifying rounds largely determine the field in the Illinois Open. There are seven of those  and one couldn't be completed because of rain delays.  With rescheduling deemed impossible, the Illinois PGA opted to give all potential qualifiers spots in the finals.
That meant 168 starters at Flossmoor instead of the usual 156, the maximum number permitted in both PGA Tour and Korn Ferry events.  Getting the full field through 18 holes rounds on Monday and Tuesday would seem a daunting task, but the first round was completed with former University of Illinois teammates Bryan Baumgarten and Dylan Meyer tied for the lead. Competition should be intense, as usual, when the 54-hole test concludes on Wednesday.
East Peoria's David Perkins is the defending champion and his rivals include two former winners now toiling on the Korn Ferry circuit – Wheaton's Tee-K Kelly and Deerfield's Vince India.  Kelly, a two-time Illinois Amateur champion, won the Open in 2021 at Stonebridge, in Aurora.  India, coming off a tie for 21st in the Korn Ferry's NV5 Invitational at the Glen Club, in Glenview, on Sunday, was the Illinois Open winner in 2018.
Illinois men's coach Mike Small, who won four Illinois Opens between 2003 and 2007, is also in the field along with Curtis Malm, the director of golf at White Eagle in Naperville, who won as an amateur in 2000. White Eagle hosted last year's Illinois Open and two of Perkins' top rivals there – Varun Chopra and Ethan Farnam – are back in the field again.
Flossmoor, meanwhile, gives the tournament a special new venue.  The club opened in 1899 and was a country club until a group headed by George Goich took it over four years ago and changed the name.  Goich is part owner, general manager and director of golf now. Flossmoor struggled as a neighbor to Olympia Fields, which hosts the PGA Tour's BMW Championship later this month (AUG 17-20).
"When we bought the club it had only 89 members,'' said Goich.  "Now we have 274. We'll never compete with Olympia.  It's a monster. We're a golf country club trying to attract golfers who want to play golf.  I didn't need 3,000 people. I needed 300.''
FED EX PLAYOFFS: Illinois-connected players collectively made their best showing of the year at last week's 3M Open in Minnesota.  Kevin Streelman tied for second, Dylan Wu tied for fifth, Nick Hardy tied for 13th and Doug Ghim tied for 27th.  That's the good news.
Unfortunately, with only this week's Wyndham Championship in North Carolina remaining before the FedEx Playoffs, the only local to get into postseason play appears to be Hardy.  He's No. 48 in the FedEx standings and the top 70 qualify for the first playoff event.  Streelman (84th) and Wu (85th) might slip in with a good showing in the Wyndham.
The field there also includes Illinois alum Thomas Detry, who is 50th in the FedEx standings.
HERE AND THERE:  The 121st Western Amateur begins on Tuesday (AUG 1) at North Shore Country Club, in Glenview.  Austin Greaser, of Vandalia, Ohio, is the defending champion in the talent-rich event won in the past by the likes of Chick Evans, Jack Nicklaus, Phil Mickelson, Tiger Woods, Hal Sutton, Curtis Strange and Ben Crenshaw. One of the most physically demanding events in golf, the Western Am calls for 72 holes of stroke play qualifying to determine 16 qualifiers for two days of match play.  The champion will be crowned on Saturday.
Adrien Dumont de Chassart tied a Korn Ferry Tour record with his tie for 10th in the NV5 Invitational at the Glen Club on Sunday.  The former Illini star had his sixth consecutive top-10 on the circuit since turning pro.  That matched the record for consecutive top-10s set by Doug Martin in 1993 and later tied by Tom Gillis in 2009 and John Mallinger in 2011.
Medinah Country Club, embroiled in a massive renovation of its famed No. 3 course, has lost its director of golf.  Marty DeAngelo, who spent 11 years at Medinah, has announced he's taking a position as senior director of golf course operations at Grey Oaks in Naples, FL.
Grace Curran, a fifth-year senior at the University of Minnesota from New Lenox, made up for a playoff loss in the Illinois Women's State Amateur by winning in extra holes at last week's Illinois Women's Open at Mistwood, in Romeoville. Geneva's Sarah Arnold, who won the State Am, finished third.  Low pro was Canadian Belinda Lin, the loser in the playoff.  Only 10 pros were in the 73-player field.