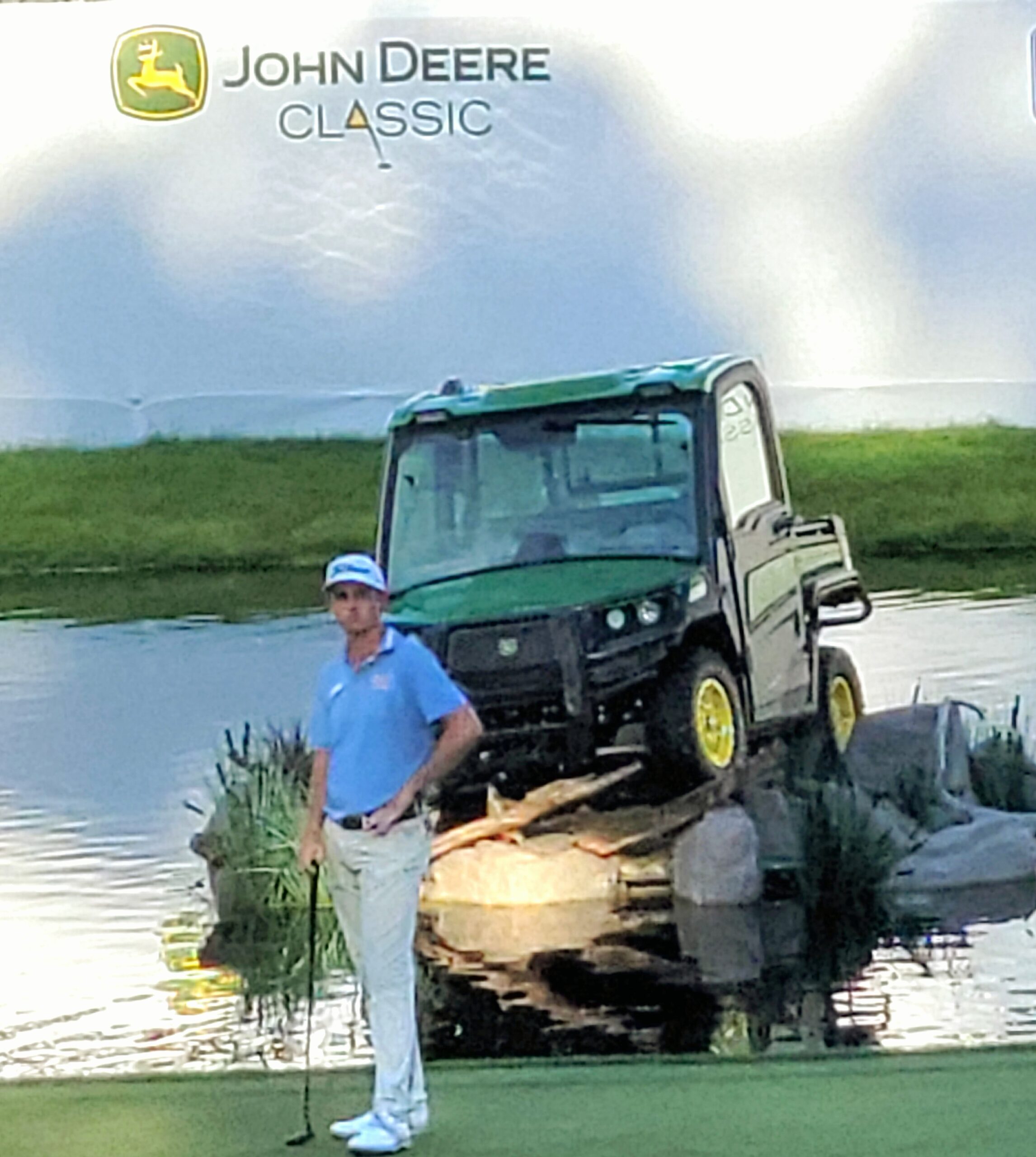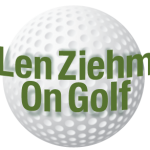 SILVIS, IL. – Highwood's Patrick Flavin is taking  a precarious route to the PGA Tour, but…so far, so good.
Flavin has no status on the PGA Tour, so the only way he can get into tournaments is through Monday qualifiers or sponsor exemptions. Neither is easy.
The qualifiers usually draw about 200 players, with just four spots in the main event on the line. Sponsor exemptions are a hit and miss thing. You've got to know the right people, and those people get lots of applicants.
Between Monday qualifiers and sponsor exemptions Flavin has gotten into eight PGA Tour events in this 2021-22 wrap-around season, the last being this week's John Deere Classic at TPC Deere Run.
In his first seven PGA Tour events Flavin survived the 36-hole cut in three and earned $145,165.  Most of that came in a $99,123 payday for a tie for 17th in the Bermuda Open last fall.  The John Deere Classic, Illinois' only annual PGA Tour event, could prove better than that by the time the $7.1 tournament ends on Sunday.
Flavin fired a 5-under-par 66 in Friday's second round to get well under the cut number, assuring he'll be playing on the weekend. He's at 6-under 136 for 36 holes and trails leader J.T. Poston by nine strokes.
He got into the JDC on a sponsor's exemption, this one offered by outgoing tournament director Clair Peterson, who will end a 20-year run on the job once the details of this staging are completed.
"Mr. Peterson have me a big high-five after my round,'' said Flavin, one of only two players to win the Illinois State Amateur and Illinois Open in the same year.  He accomplished that feat in 2017 after a strong collegiate career at Miami of Ohio.
"I know I can get through those Monday qualifiers, but sponsor exemptions are hard to come by,'' said Flavin.  "I wore Mr. Peterson out with emails for four years, and it was cool for him and John Deere to take a chance on me. It's a real honor.''
It's more difficult to do well in a PGA Tour event if you get in via Monday qualifying instead of getting an invite. Flavin didn't have to do it this week.  Not only did Peterson make him his first exemption, he also gave Flavin a spot in  Monday's pro-am on the tournament course. That may have spurred his strong two-round start.
"It's hard to put into words, but it's incredibly huge,'' said Flavin.  "From a preparation standpoint, it's better if you can skip the qualifying round. Yesterday (in the first round) I made some awesome saves and today I played great, super solid.  I'm so pumped for the weekend.''
Flavin, 26, hopes to earn enough money in his PGA Tour starts to qualify for the Korn Ferry Tour Playoffs, then use a strong showing there to earn membership on the PGA Tour for the 2022-23 season.
"I'm not 100 percent sure what I need to do,'' said Flavin, who will continue to play in all the Monday qualifiers unless another sponsor exemption comes his way.  "I'm pretty close to being there.  Putting myself in contention here would be my next big step, but I know I belong (on the PGA Tour). It's so cool to get this much experience at this level.''
Peterson's sponsor exemptions in the past included John Daly, David Duval, Jordan Spieth, Bryson DeChambeau and Jon Rahm. The last top-10 finisher from the sponsor exemption ranks was University of Illinois alum Luke Guthrie who tied for fifth in 2012.
Flavin, in a tie for 25th, is the best of the local players, though Kevin Streelman, Dylan Wu and Nick Hardy also survived the cut.  Defending champion Lucas Glover didn't.