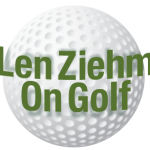 NAPLES, FL. – Bernhard Langer now shares the honor of being the winningest golfer in the 43-year history of PGA Tour Champions.  In winning the Chubbs Classic on Sunday Langer notched his 45th win on the 50-and-over circuit to pull even with Hale Irwin.
The 36th playing of the Chubbs was like a home game for Langer, who has lived in nearby Boca Raton for over 30 years.  Langer has won the Chubbs five times and came into Sunday's final round on the Tiburon Golf Club's Black course as the defending champion.
Moving ahead of Irwin could come as early as the next tournament, the Cologuard Classic in Tucson, Ariz., in two weeks. Langer has won there in the past, but he was savoring win No. 45 Sunday without looking past that.
"It was extremely special because I never thought it would happen,'' said the 65-year old Langer, who extended his record of being the oldest Champions Tour winner to four events.
Irwin won the first of his 45 tournaments in 2007, the same year that Langer won his first.  Irwin got his 45 in 217 starts and Langer has made 319.
Langer was tied for the lead after the first round on the Black Course at Tiburon Golf Club and led by one after Saturday's second round.  He bettered his age in posting a 64 on Friday and matched his age with a 65 on Sunday.  His 17-under-par SCORE resulted in a three-stroke victory margin but the historic win wasn't that easy.
Fred Couples knocked Langer out of the lead by making four birdies in the first six holes on Sunday.  When he cooled off Padraig Harrington shot 29 on the front nine to take the lead and Dicky Pride, in the field as a sponsor's exemption, used a hole-in-one at No. 10 to also move into the top spot.
Langer wasn't aware what was happening to them as the back nine unfolded, but it was to his benefit.
Harrington put his tee shot near a pond at No. 14 and needed three more shots to just get out of the hazard.  That led to a double bogey, and Harrington was done.  Steven Alker, one of Langer's playing partners, threatened until putting a fairway bunker shot into the water at No. 13. That also meant a double bogey and finished Alker.
Pride his tee shot tee deep in the woods on No. 17 and finished bogey-bogey. That left Langer a stroll to the finish, where the gallery piled in behind him in appreciation of his accomplishment.
"My whole life has been an improbable story,'' said Langer after the celebrating had died down.  "I should have died as a kid when I had an extremely high fever.  Doctors told my mother not to have a child, but she got pregnant anyway.  They told her to abort me, but she decided not to take a chance of killing herself and me.  We both survived.''
Then came his start in golf.
"I was just a German kid from a village of 800 who started as a caddie,'' he said.  "Nobody started a career in golf in Germany.  They thought I was crazy.  Just to earn a living at it was incredible.  Maybe some day we can make a movie about it.''
That may take a while, as Langer has no intention of cutting back on his tournament schedule any time soon.