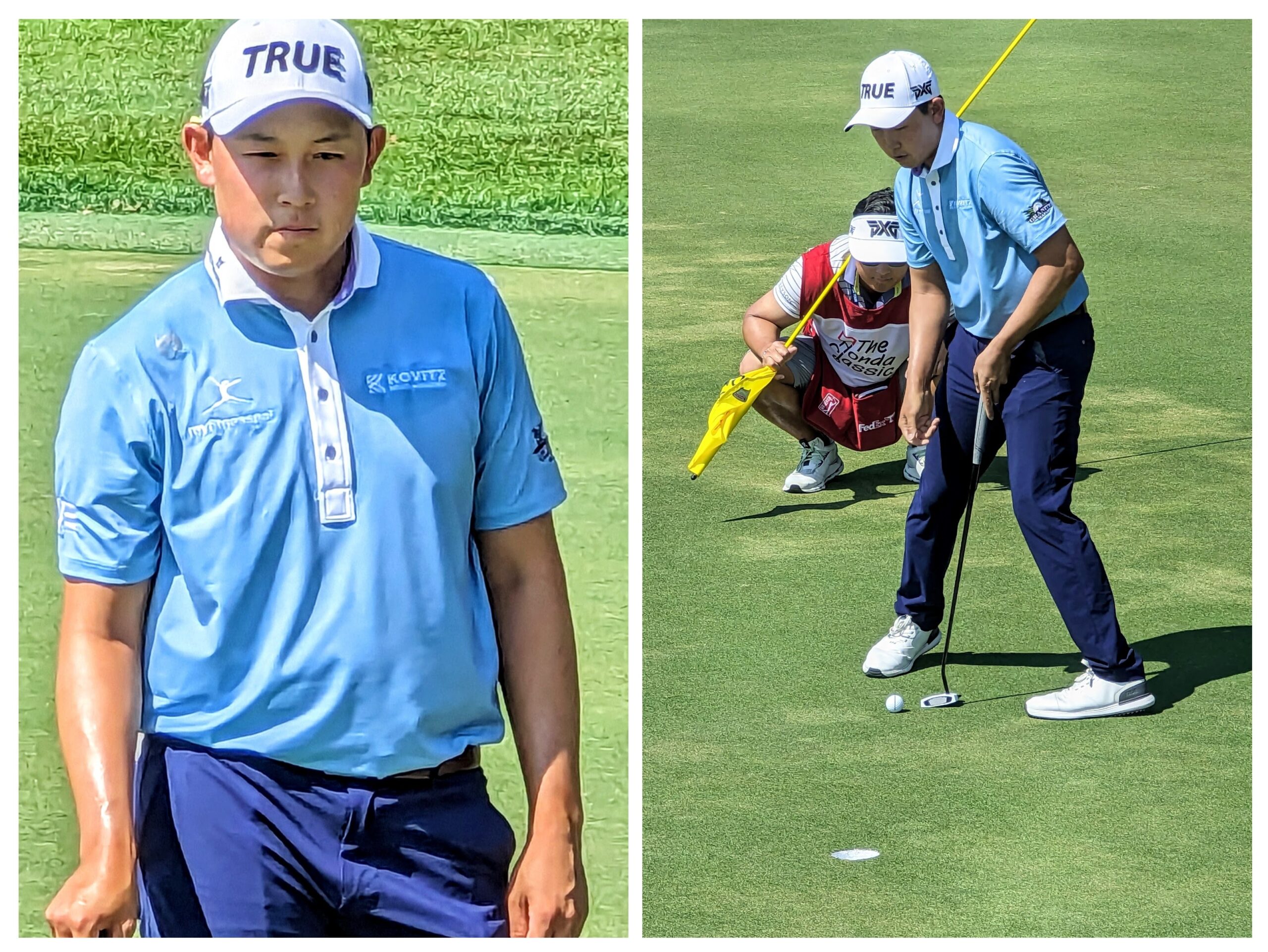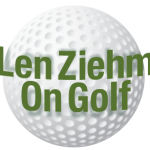 Dylan Wu, the former Northwestern star, won't look back on last week's Honda Classic because it was the event's last-ever playing on the PGA Tour.  He'll remember it as the spot where he notched his first top-10 finish on golf's premier circuit.
Wu won three college tournaments while at NU and compiled the second-best scoring average in school history behind Luke Donald, who parlayed his college success into a stint as the world's No. 1 golfer during his early years on the PGA Tour.
Donald, the current Ryder Cup captain for the European side, missed the cut in the last Honda — a tournament played near his Florida home — but there's still a big difference between Donald and Wu on the professional level.
Wu, 26, turned pro in 2018 after his college career ended.    After a brief stint on the Canadian PGA tour Wu earned a spot on the Korn Ferry circuit and won an event before earning his PGA Tour card for the 2022 season. He barely retained it for this year, finishing No. 150 in the FedEx Cup standings as a PGA rookie. That's the last spot to earn a tour card.
In his two seasons on the circuit Wu made 18 cuts in 36 starts and earned $834,286.  He's improving, though.  In the 2022-23 season he's made six-of-nine and the 66 he shot in the final round of the Honda matched his best round of the year.
NEXT UP: BAY HILL – Despite his strong finish last week at PGA National Wu won't be in the field for the Arnold Palmer Invitational, the second of the four-week Florida Swing.  It tees off on Thursday in Orlando and is one of the newly designated Elevated Tournaments, meaning it has more prize moy than most events and is guaranteed most of the game's top stars. Masters champion Scottie Scheffler is the defending champion.
Wu, Donald and Northbrook's Nick Hardy were the only Illinois-connected players cing at PGA National.  Donald and Hardy are in the field at Bay Hill along with Wheaton's Kevin Streelman, Illinois alum Thomas Detry and Northwestern alum David Lipsky.
Wu will compete in the PGA's alternate field event, the Puerto Rico Open, along with Pekin's D.A. Points, who won that event in 2017.
CAPTAIN'S COURAGEOUS: Donald had an interesting pairing in his two rounds at the Honda.  He played with Padraig Harrington, European's Ryder Cup captain when the U.S. scored its record victory at Whistling Straights in 2021, and Zach Johnson, who will be Donald's rival U.S. captain in this year's Ryder Cup in Italy.
Johnson knows he won't be able to use players competing on the  controversial Saudi-backed LIV Tour but Donald isn't sure. The European powers that be have been non-commital.
"There is some differences, some subtle and some substantial between what he's going through and I'm going through,'' said Johnson.  "I don't even understand it all with his team, but I don't need to.  I feel for him.  It's not the easiest thing to navigate. And  I'm not sure what clarity I really have, to be honest with you,  because it's ever changing.''
FLORIDA DILEMMA: Florida native Billy Horschel was not happy that the Honda – the longest-running title sponsor on the PGA Tour – won't return in 2024.  The tournament began in Ft. Lauderdale, as the Jackie Gleason Inverarry Classic, in 1972.  Honda was the title sponsor since 1982 and PGA National was the site since 2007.
"We used to have two tournaments in South Florida – here and Doral,'' said Horschel.  "Now we only have one, and we're not going to lose this one.  I've been told we're going to stay here.''
Difficult dates led to weak field for the Honda in recent years.
"You've got 30 to 40 PGA Tour pros who live within a couple miles of this place, and only a handful played last week.  That's disappointing.  The PGA Tour needs to make sure this event is put in the right spot (on the schedule) so they get all the top players here on a regular basis.''
Like Horschel, Jack Nicklaus – whose nearby children's hospital was the Honda's main beneficiary – also believes the tournament will be back at PGA National once new sponsorship is finalized.