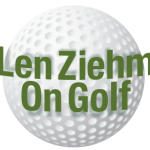 The LIV Tour was a controversial mystery when it made its first Chicago appearance last year at Rich Harvest Farms in Sugar Grove.
This week the Saudi-back circuit returns and its TV host, Jerry Foltz, can't wait.  Pre-tournament festivities are on tap for Wednesday and Thursday before the 54-hole tournament tees off on Friday. (SEPT 22)
Foltz, who worked for The Golf Channel for 27 years, took a chance in signing on with what was immediately a serious rival for the long-established PGA Tour. He calls his decision "agonizing.''
"Last year no one knew what to expect, and we were pleasantly shocked when we got to London for our first tournament,'' said Foltz. "But, in every place we went, we were facing a strong campaign against us from a public relations standpoint from the monopoly that had gone on before us.''
It wasn't easy, given LIV's limited TV coverage and the unusual format. LIV had only eight tournaments in its first season, and its shotgun starts, no-cut formats and team concept required some adjustment.
"It was tough from the TV standpoint because golfers were all over the course at the same time,'' said Foltz. "Before that we only knew one way to cover golf.  In London we had these weird team names but the players like Lee Westwood and Ian Poulter were completely for it.''
Still the fans turned out in big numbers for the sixth tournament of the inaugural season at Rich Harvest.
"When we got to Chicago the world changed,'' said Foltz.  `Everyone had a great time.''
Working in LIV's favor was the fact that the PGA Tour had not held a tournament in the Chicago area since 2020 and only sporadically in the few years before that.
"In Chicago that was an absolute shame,'' said Foltz.  "The fans were so thirsty for it.  They deserved more than they have been getting.  I can't see us ever leaving Chicago.''
"I'm pumped to get back there,'' said Australian Cameron Smith, last year's individual champion.  "Obviously I had a good time last year.  I love the golf course, and the fans were awesome.  That's what I remember the most.''
This week's tourney will be the 12th of the 14 slated for LIV's second season with the individual tourney climax at Trump National Doral in Miami Oct. 20-22 and the team championship Nov. 3-5 in Saudi Arabia.
Earlier this year the PGA Tour, DP World Tour and LIV announced a "merger.''   It's hardly that, as no contracts have been signed and negotiations between representatives of the tours have been hush-hush. The PGA Tour has announced a schedule for 2024, LIV hasn't.
"Next year we were told it'll absolutely be business as usual,'' said Foltz, "but there could be some change if they hammer out an agreement.  It would be nice if we could have interchangeable players and everybody got along.''
That may be difficult, but Foltz insists "the team format won't go away.  It brings in new fans. Golf had been stagnant for so long, but 30 percent of the people who attend LIV events had never been at a golf tournament before.''
As per last year, LIV Golf Chicago will have 12 four-man teams competing.  The 48 players will also compete as individuals over 54 holes. Foltz predicts the names of teams and players will change for the 2024 campaign.
"Our first year of free agency will get crazy,'' he predicted.  "There'll be potential new signings and our owner/captains will have financial decisions that will go into it. They are completed invested in the team concept.  They all feel like renegades, but it brings a different passion to golf.''