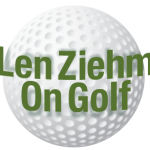 Andy Mickelson has an interesting dual role in the Illinois PGA Championship, which tees off today at a new site – Makray Memorial in Barrington.
Not only is Mickelson the defending champion, he's also – as the Illinois Section's tournament director — the key figure in the public course landing the state's premier event for club professionals.
The IPGA Championship, which also is a qualifier for the PGA Professionals national finals, has been played primarily at private clubs since its debut in 1922.
Stonewall Orchard, a public facility in Grayslake, was part of a three-course rotation with privates Olympia Fields and Medinah when they divided hosting duties from 2005 to 2018.
Makray Memorial has an interesting history that dates back to 1953 but the open- to-the-public 18-holer has never hosted an event of the Illinois PGA's stature. The Illinois State Junior has been held at Makray since 2007, and current PGA Tour member Doug Ghim set the coursre record of 65 in 2011 at that event.
The course was called Hillcrest Acres when it opened its doors. Paul Makray Sr. purchased the course in 1962 and renamed it Thunderbird. When Makray died in 1999 son Paul Makray Jr. and his siblings decided to completely re-design and rebuild the facility in honor of their father. It was closed in 2002.
"We moved two million cubic yards of dirt and brought in 100,000 truckloads in the re-construction process,'' said Makray director of golf Don Habjan, who was on board for the last year of the Thunderbird days.
The course became Makray Memorial when it re-opened in 2004, and Paul Makray Jr. is now its sole owner. The 4,000 square foot clubhouse is one of the very best in the Chicago area and the 6,875-yard course has never been tested as thoroughly as it will be over the next three days.
The 54-hole tournament calls for 156 starters playing 18-hole rounds Monday and Tuesday before the low 50 and ties decide the champion on Wednesday.
Mickelson, the winner at Ivanhoe last year, has overseen a change of direction in IPGA tournament scheduling over the last few years that has also encompassed the Illinois Open and the Illinois Women's Open. The Illinois Open has undergone format changes and the IWO has relaxed its residency requirements in an effort to get more players and encourage better competition. Selecting Makray was different.
"What inspired this change (for the IPGA Championship) was a combination of finding a good venue for tournament play — and this course definitely falls into that mix,'' said Mickelson,  "and we needed one that was able to give us four days in the middle of August. We had to balance those two things together. The course is very demanding, and it's going to be a fun event.''
Mickelson was early in his days as director of golf at IWO base Mistwood, in Romeoville, when he won the PGA National Assistants Championship in 2015 and the Pebble Beach National Championship for TaylorMade club professionals in 2016.
His next big win came last year at Ivanhoe, but he won't be the favorite this week. Frank Hohenadel, his head professional at Mistwood, might be. They go back to their high school days, when Mickelson was at Lincoln-Way and Hohenadel at Andrew.
"We've been very solid the last three-four years, playing some of the best golf of our lives,'' said Mickelson, "but our PGA section is one of the strongest. That keeps you going.''
Medinah's Travis Johns, the 2019 champion; Brian Carroll of The Hawk Country Club in St. Charles, leader in the IPGA Player of the Year standings; and Blackberry Oaks teacher Roy Biancalana, coming off a win in the Illinois PGA Senior Championship, are also strong contenders.
And then, of course, there's Mike Small. The University of Illinois men's coach had ruled the section nine straight years until Hohenadel beat him at Medinah in 2011.  Small, now 56,  won four more titles after that, the last in 2020.
"He's the best-ever in Illinois,'' said Mickelson.  "He's still a very special player who has no issues keeping up with the younger guys.''