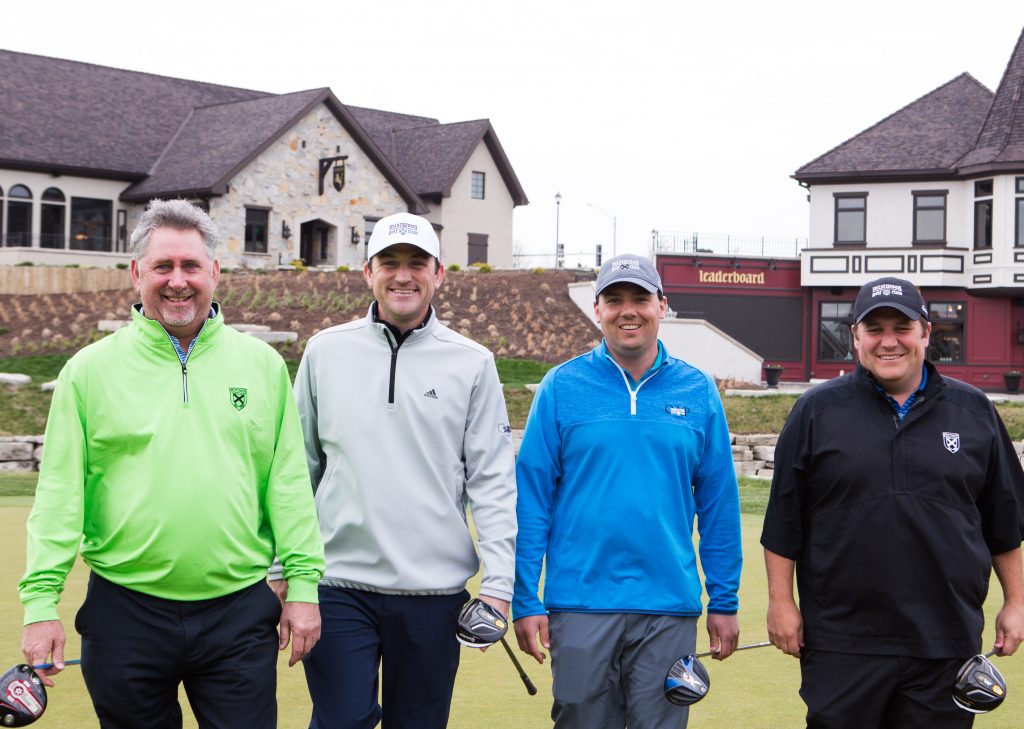 How much better can things get at Mistwood?
This was a big week at the Romeoville course, if for no other reason than owner Jim McWethy is hosting a week of special events to celebrate the grand opening of his spectacular new clubhouse.
Opening of the 27,000 square foot clubhouse, which includes McWethy Tavern and the Grand Hall dining facility, completed nine years of planning and construction at Mistwood. The course was renovated first, a two-year project, and then a state-of-the-art Performance Center was constructed.
As director of golf Andy Mickelson was on hand for the start of the grand opening festivities on Monday but he had to duck out early. Mickelson and assistant professional Chris Ioriatti had an early afternoon tee time at St. Charles Country Club in the Illinois PGA's Spring Pro-Assistants Championship.
They won last fall's version of the competition and they were up to the task again, shooting a 9-under-par 63 to top the 64-team field. More playing success by Mistwood's staff of professionals is likely, as another teach pro – Brian Brodell – is the reigning IPGA Player of the Year and John Platt was among the section's top senior players last year.
Though the golf season is still young, big things are already happening at some of the public facilities – and not just at Mistwood. Two Wheaton facilities – Cantigny and Arrowhead – have stepped up their offerings for this season as well.
At Cantigny, the popular Vision 54 program introduced last year has been expanded. Instructor Gay Crain conducted a training course last year. Now the program, which begins on Thursday, includes an overview course followed by three optional follow-up courses that go more in-depth on specific skills.
Vision 54 is based on teachings at Annika Sorenstam's academy in Florida and the best-selling book "Play Your Best Golf Now'' by Lynn Marriott and Pia Nilsson. The courses represent "a process, a philosophy, a new outlook and a holistic approach to golf.''
Cost for the four one-hour sessions is $160 and will be limited to five golfers, ages 14 and up. The program will be repeated in May, June and August.
Arrowhead, celebrating its 90th anniversary this year, has added a new, high-tech addition to its clubhouse. Pelican Golf Fitting Center held its grand opening last week.
In moving into the Wheaton Park District facility Pelican becomes the first subsidiary of GolfDirectNow — a firm headquartered in a warehouse two miles away in Warrenville. GolfDirectNow has sold golf equipment via the Internet the last four years.
Kent Sirois, who had been director of golf at both Naperville Country Club and White Eagle in Naperville prior to joining the golf staff at Dick's Sporting Goods for a 15-year run, and local swing instructor Mike Mandakas are in charge of the Pelican facility.
Pelican offers club-fitting, club repair and instruction with the help of such new state-of-the-art equipment as BodiTrak, TrackMan and SAM Puttlab.
"It's very technical and will help many, many golfers – regardless of their ability,'' said Sirois.
At least a dozen vendors have provided equipment to supplement the club-fitting procedure.
"We're not biased to any vendor,'' said Sirois. "It's all in what fits any individual. We can fit almost anybody.''
Have some seconds
Last weekend was one for near-misses as far as Chicago area tour players were concerned. Northwestern alum Luke Donald finished tied for second (behind champion Branden Grace) at the PGA Tour's RBC Heritage Classic and Crystal Lake's Joe Affrunti was in a six-way tie for second in the PGA Tour's Latinoamerica circuit in Argentina.
Donald, a former world No. 1, cracked the top 10 on the PGA circuit for the first time since Travelers Championship eight months ago. It was his fourth runner-up finish in the Heritage and he also has two third-places finishes there.
"This was a great step in the right direction,'' said Donald, who earlier said he'd considered quitting the tour during a frustrating 2015 season. "I'm really positive about my game going forward.''
Here and There
Illinois senior Charlie Danielson has been named to the U.S. team for the Palmer Cup matches against Europe's top college players. Danielson is the fourth Illini player selected to the Palmer Club, played last year at Rich Harvest Farms in Sugar Grove. Others were Thomas Detry, Thomas Pieters and Scott Langley. This year's matches are June 24-26 at Formby Golf Club in England.
Cog Hill will hold a Tee It Forward Scramble for two-player teams from noon-2 p.m. on Saturday on its No. 1 course. Cog has also announced that players can certify to use GolfBoards. The new form of on-course transportation will be available at the Lemont facility this season.
The Chicago District Golf Assn. opens its tournament season next Wednesday, April 27, with a qualifier for the CDGA Mid-Amateur Championship at Wilmette Golf Club.
The Pine Hollow Open will celebrate its 40th anniversary on April 30 at Downers Grove Golf Club.
Arlington Lakes plans a July 1 opening for its 18-hole course that has been undergoing a renovation.