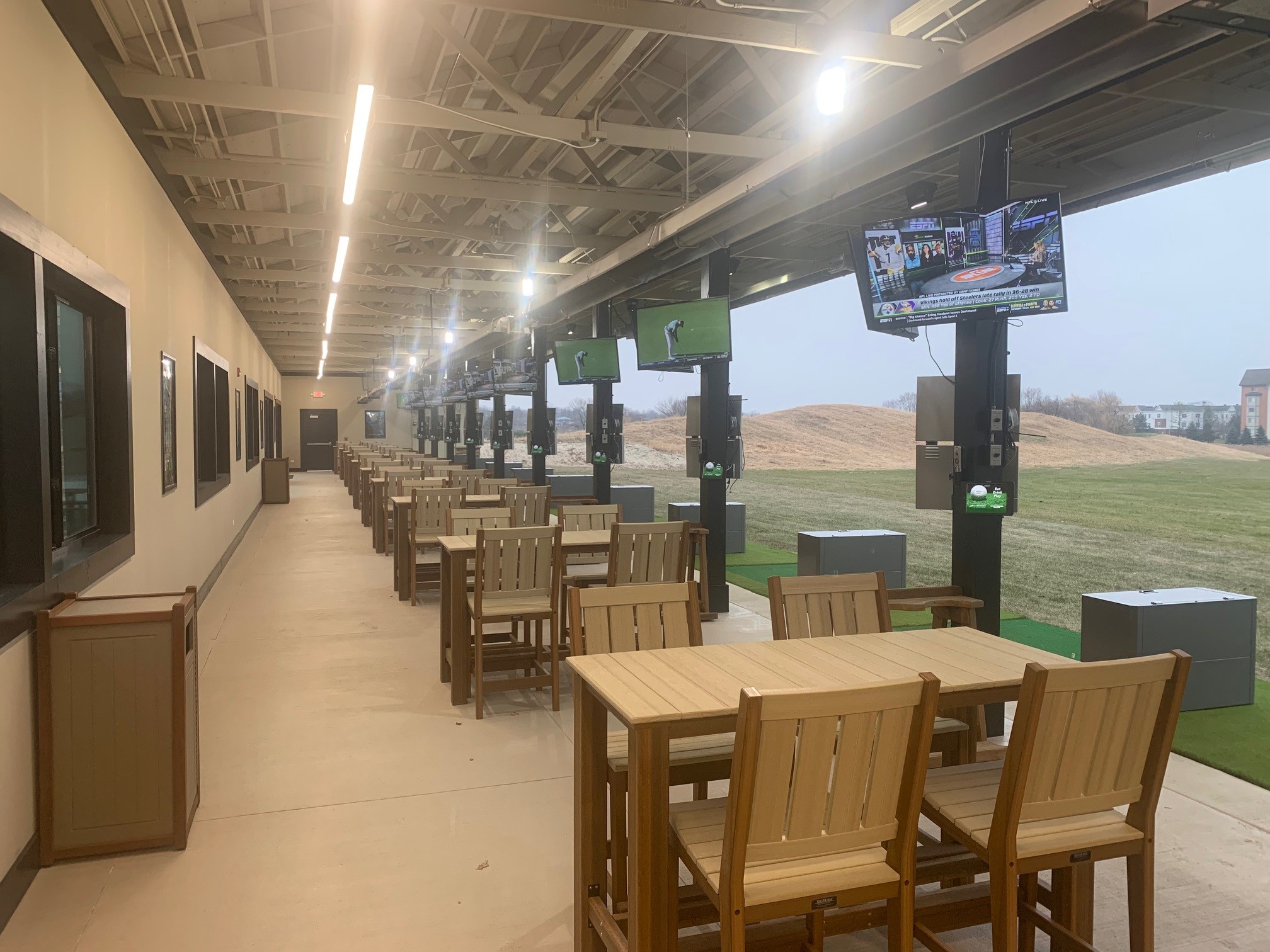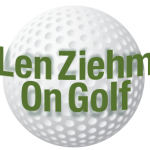 While most area golf courses are in the process of closing for the season, a couple are just kicking into high gear thanks to the completion of some major construction work.
The Bridges of Poplar Creek, an 18-holer in Hoffman Estates, has opened its new Toptracer Range. It features 10 covered, heated hitting bays. While a Grand Opening won't be held until March director of golf Brian Bechtold has set a six-day-a-week operating schedule.
It'll be open from 10 a.m.-5 p.m. Tuesdays and Thursdays, 4-8 p.m. Wednesdays and Fridays and 9 a.m.-4 p.m. Saturdays and Sundays.  Fee is $25 on Tuesdays and Thursdays, $40 per hour Wednesdays and Fridays and $50 per hour on Saturdays and Sundays.  A maximum of six golfers per bay is permitted. Reservations can be made seven days in advance and food and beverage service is available.
The 140-foot long facility, built at a cost of $750,000, is a Hoffman Estates Park District property.  It has two sets of heaters and was built adjacent to the first tee and driving range.
Bechtold said the original target date for opening the facility was in June but it had to be continually pushed back for a variety pandemic-related issues.
Fox Run, an 18-hole facility in Elk Grove, opens its new sports bar on Friday, Dec. 17.  It has a full service restaurant, 22 televisions and three simulators with fees of $45 on weekends and $40 on weekdays.
JOHN DEERE CLASSIC – Illinois' only annual PGA Tour event was moved up a week on the circuit's 2022 calendar to June 27 through July 3, making it opposite the Fourth of  July Weekend, and that's not all.
In recent years the JDC chartered a jet to take its players directly to the following week's British Open. The earlier spot in the schedule makes that unnecessary, as players will have more time to get to the year's final major championship, but more will have the opportunity to play in the British next year by doing well at TPC Deere Run in downstate Silvis.
The top JDC finisher among the top five finishers not previously qualified for the British Open were given a spot in the field in previous years.  In 2022 that opportunity will be awarded to three players from the top 10. No such exemptions were offered in 2021 due to pandemic concerns but Jordan Spieth (2013) and Bryson DeChambeau (2017) with recipients in the past.
JDC executive director Clair Peterson also announced the charity payoff from last year's 50th anniversary playing of the tournament.  It raised $12,568,038 for 470 local charities in the Quad Cities area.
CDGA – Chicago golf organizing groups rarely announce the following year's event schedule until the spring, but the Chicago District Golf Association broke with tradition and unveiled an 86-event schedule complete with the sites  for 2022.  There are 55 on the championship slate and 31 on the social side.
Key dates and sites are July 19-21 for the 91st Illinois State Amateur, to be played at Westmoreland in Wilmette, and June 27-30 for the 102nd Chicago District Amateur, to be played at Glen Flora in Waukegan.
The CDGA is also coming out with a commemorative yardage book, this one a coffee table version produced by PuttView Books of Delaware, listing its Dream Eighteen holes. Olympia Fields, with its Nos. 2 and 6 chosen, is the only course with more than one hole honored in the voting by CDGA members.
HERE AND THERE: The Eskimo Open, the annual cold weather tournament for golf diehards, is coming up on Jan. 2 at Cog Hill, in Palos Park….Tony Anderson, a Chicago Golf Club member, has been nominated for a second three-year term on the U.S. Golf Association's Executive Board.  The election is Feb. 19 at the USGA's annual meeting in California….Tristyn Nowlin, a stalwart on the University of Illinois women's teams and the reigning Illinois Women's Open champion, missed getting her LPGA playing privileges by two strokes in last week's finals of the circuit's qualifying tournament in Dothan, Ala….Inverness Golf Club is getting a grounds makeover with the addition of resort-like facilities. Paddle and pickleball courts, indoor golf simulators, a sports par and casual dining room are under construction at the private club….Eagle Ridge Resort, in Galena, is in the process of moving its Stonedrift Spa – located in the clubhouse for nearly 20 years – to a stand-alone location.  The move will increase the spa's size from 3,500 square feet to over 8,000 and Abi Porter, formerly of Elms Hotel in Missouri, will manage the new facility.