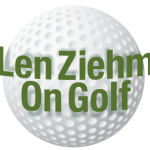 Hopefully the PGA Tour's BMW Championship, which teed off on Thursday at Olympia Fields, won't have the problems that affected one of the biggest competitions for local players this week.
Mike Small, the men's coach at the University of Illinois, won the Illinois PGA Professional Championship for the 14th time and became the winningest PGA Professional at a section championship across the PGA of America's 41 sections nationwide.
His feat came with some unexpected problems, however.  The Illinois PGA was to have a Monday-through-Wednesday run at a new site, Thunderhawk in Zion. Bad weather forced the cancellation of the first round, and that forced the IPGA to reduce the event from the usual 54 holes to 36.
More rain left the course still unplayable on Tuesday morning. Ten of the 103 players entered withdrew, and the rest played in a shotgun start format on Tuesday afternoon. They were able to complete the first round and the event concluded under more normal weather conditions on Wednesday.
Small posted a 66-69 – 135 total, which was 9-under-par and paid $10,000 .  Andy Mickelson, of Mistwood in Romeoville, and Jeff Kellen, of Butler National in Oak Brook, were one shot back in a tie for second.
"It's fun to compete, it's fun to come up here and play,'' said Small, who birdied two of his last three holes to get the win.  "I appreciate the PGA of America and the Illinois Section that provides us the chance to play for some money and a championship.  I don't get up here a lot during the summer, but this one I refuse to miss.''
The IPGA had nine qualifying sports for the 2024 PGA Professional Championship in Texas on the line.  Small and fourth-place Chris French of Rockford had both qualified previously and didn't count against the qualifiers at Thunderhawk.
In addition to Kellen and Mickelson, the other qualifiers for next year's national tourney were Kyle Donovan, or Oak Park; Matthew Rion, Briarwood; Jim Billiter, Ivanhoe; Chris Green, Glen View; Brian Carroll, The Hawk of St. Charles; John Varner, Beverly, of Chicago; and Steve Orrick, Bloomington.