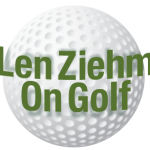 Very few golfers have earned membership on the PGA Tour without going through the nail-biting Qualifying School experience. Gary Hallberg, who grew up in Barrington, was the first to do it in 1980 when he needed to earn just $8,000 in a few late season tournaments to avoid Q-School.
Requirements have toughened over the years when such luminaries as Tiger Woods and Jordan Spieth accomplished the feat.  Now Highwood's Patrick Flavin is making a game attempt at it, and the next three weeks will determine whether he can get the job done.
Flavin's route to make the PGA Tour has been more complicated, but it'll be a great accomplishment if he succeeds. Just making it into the three-tournament Korn Ferry Tour Finals was a difficult feat in itself.
Last fall he couldn't survive the second stage of the Korn Ferry's three-stage qualifying school and basically had no tour to play on.  His options for the PGA Tour were Monday qualifiers, which usually meant finishing in the top four of about 200 hopefuls, or getting a sponsor's exemption into big events and then playing well when those rare opportunities arose.
Immediately after the flop at Korn Ferry Q-School Flavin survived a Monday qualifier to land a spot in the PGA Tour's Bermuda Open.  His father Mark hurried to the tournament site to work as his son's caddie and they made a good team.  Patrick tied for 17th and earned his first FedEx Cup points.
That success led to Flavin taking a rarely-used route to PGA Tour membership.  If he could earn enough FedEx points as a non-member of the PGA Tour to finish among the players ranked from 126 to 200 on the big circuit's season-long  standings he would be eligible for the satellite circuit's Korn Ferry Finals.
That meant scrounging for tournaments and, thanks to more good showings in Monday qualifiers, he made it into nine PGA Tour events and three Korn Ferry tournaments.  To supplement his schedule and earning potential Flavin also made three appearances on the PGA's LatinoAmerica tour and one on the Canadian circuit.
"I played in basically everything I could play in the last couple years,'' said Flavin before departing for the Boise Open, which tees off on Thursday (TOMORROW) to open the Korn Ferry Finals. "There was a lot of travel, and all of it wasn't fun, but it all paid off.''
He received a sponsor's exemption to the John Deere Classic and tied for 10th.  That finish gave him a spot in the following week's Barbasol Championship, and he tied for 21st there.  Those finishes meant more FedEx Cup points, to go along with earlier points gathered at the Puerto Rico Open (tie for 22nd) and Corales Puntacana tourney in the Dominican Republic (tie for 54th).
After Boise the Korn Ferry Finals go to Columbus, Ohio, and Evansville, Ind.  All are 72-hole events with 36-hole cuts and $1 million purses.  The top 25 on the point list over those three events go immediately to the PGA Tour, which starts its 2022-23 season the following week at the $7 million Fortinet Championship in Napa, Calif.  The rest of the field is eligible for the 2023 Korn Ferry season, but there won't be a tournament until after the New Year.
"It's been hard not knowing where your next tournament is going to be, but now I've got three in a row.  That takes some weight off my shoulders,'' said Flavin.  "I feel great.  I'm super confident.  I'm ready to take care of business.''
Northbrook's Nick Hardy is also in the Korn Ferry Finals, but he'd rather not be there.  As a PGA Tour rookie Hardy failed to finish in the top 125 in the FedEx standings.  To retain his PGA Tour card he'll also have to finish in the top 25 in the Korn Ferry Finals.
At least Flavin and Hardy still have playoff golf in their immediate futures.  Wheaton's Kevin Streelman and Arlington Heights' Doug Ghim made it into the FedEx Cup Playoffs but neither survived the 36-hole cut at last week's St. Jude Classic in Memphis.  That eliminated both from the last two FedEx tournaments.