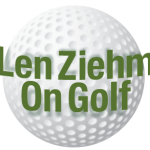 After conducting its premier tournament in the Chicago area for two straight years the Western Golf Association will  take the BMW Championship away from the area for at least the next two.
The Glenview-based WGA announced Tuesday that the BMW Championship will be played on the South Course at Wilmington Country Club in Delaware in 2022.  Cave's Valley, located in the Baltimore suburb of Owings Mills, Md., will host next year's tournament.
Medinah (2019) and Olympia Fields (2020) hosted the FedEx Cup Playoff event the last two years, which interrupted a trend in which the WGA took the tournament out of the Chicago area on an every other year basis. That trend started in 2012 when the event was held at Crooked Stick in Indianapolis.
The Chicago site in 2013, 2015 and 2017 was Conway Farms in Lake Forest while the non-Chicago sites were Cherry Hills in Denver (2014), Crooked Stick (2016) and Aronimink in the Philadelphia area (2018).
Though the BMW Championship dates back only to 2007, it has deep historic roots in Chicago.  The playoff event grew out of the Western Open, which the WGA first conducted in 1899. From 1962 through 2006 the Western was held only at Chicago facilities.
The 2022 BMW Championship will mark the first time the PGA Tour has held a tournament in Delaware, but Wilmington Country Club has deep historic roots, too.  It was established in 1901 and relocated in the 1950s when Robert Trent Jones Sr. designed the South Course.
Vince Pellegrino, WGA senior vice president of tournaments, called Wilmington "one of the finest clubs anywhere in the United States.''
"We're thrilled to be taking (the BMW there),'' said Pellegrino.  "The South Course has everything you look for in a traditional championship layout.  It will present a strategic test for the world's best players and a perfect venue for fans and PGA Tour partners.''
The BMW Championship is a key component in the fund-raising efforts of the WGA.  Its Evans Scholars Foundation has provided scholarships for deserving youth caddies since 1930. Since 2007 the BMW has raised more than $35 million for Evans Scholarships. Two Evans Scholars – Owen Griffin (Illinois 1983) and Dan Walsh (a junior at Penn State) — came out of Wilmington Country Club.
"The BMW Championship at Wilmington will give us an opportunity to show a new market the power of the Evans Scholars Program,'' said John Kaczkowski, the WGA president and chief executive officer.  "This is a critical step in our efforts to expand from coast to coast and reach more deserving caddies.''
The tournament has been the penultimate event of the BMW Cup Playoffs, immediately preceding The Tour Championship in Atlanta.  Next year's event at Cave's Valley will be held from Aug. 23-29.  No dates have been announced for the event at Wilmington.