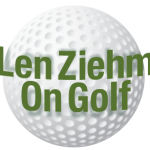 The John Deere Classic tees off for the 52nd time on Thursday with a new tournament director, a pro-am with a celebrity participant whose fame comes in basketball, a pair of weekend post-round concerts featuring high-profile entertainers and a new contract with the PGA Tour that will assure the tournament stays in the Quad Cities for at least three more years. The prize money is also higher, to $7.4 million – a $300,000 increase.
What's not new is the defending champion who brings the same good vibes that he always brought to the tournament.  J.T. Poston was a wire to wire winner last year, his second win on the PGA Tour but the first was back in 2019.
"This is such a great community.  I've said it for several years, even before winning,'' said Poston.  It just feels like home.  I'm a North Carolina guy, and it matches the community where I grew up.''
The new tournament director is Andrew Lehman, who replaced the retired Clair Peterson.  The celebrity in Wednesday's pro-am is Caitlin Clark, the star of the Iowa women's team that was the runner-up in the NCAA tournament.  The entertainers are Darius Rucker, on Saturday, and Blake Shelton, on Sunday.
When the tourney begins its 72-hole run on Thursday the focus won't all be on Poston.  The field is stronger this year, with seven players ranked in the top 50 in the Official World Golf Rankings.  There were none the last two years.
Figuring to be Poston's top challengers are Cameron Young (ranked 19th), Russell Henley (29th), Denny McCarthy (34th), Sepp Straka (37th), Chris Kirk (41st), Nick Taylor (45th) and Seamus Power (50th). Poston is No.  62 in a year that saw him tie for 34th at April's Masters and then miss five of his last seven cuts. He took the last two weeks off to prepare for his JDC title defense.
There are also 53 of the top 100 in the FedEx Cup rankings.  The top 70 qualify for the post-season playoffs as compared to 125 in previous years.  Ranked high in that category are Canadian Open titlist Taylor (9), Grillo (20), McCarthy (21), Power (23), Kirk (24) and Taylor Moore (28).
The U.S. Ryder Cup champion, Zach Johnson, is also back for his 21st consecutive playing in the JDC and he'll also be paired with Clark in the pro-am.
Only past winner Brian Harman is notable among the late withdrawals but the most intriguing of the 156 starters is another past champion.  Michael Kim won his first PGA Tour title in the 2018 JDC and set the tournament scoring record of 27 under par in the process.  Then his game went sour, as he missed 19 of 20 cuts the following year.  That dropped him to the Korn Ferry Tour, but Kim has since regained his PGA Tour membership.  He's yet to show the spectacular form that he did at TPC Deere Run five years ago, however.
HERE AND THERE:  Jaime Fischer, a teaching professional at Conway Farms in Lake Forest, tied for seventh in last week's rain-hampered Senior LPGA Championship in Jasper, Ind.  She played the 54 holes in 1-under-par 215 and was nine strokes behind champion Angela Stanford, who will compete in this week's U.S. Women's Open at Caliifornia's Pebble Beach.
Bernard Langer notched his 46th  win on PGA Tour Champions at the U.S. Senior Open in Wisconsin on Sunday, breaking a record set by Hale Irwin.  Langer's accomplishment provided another big boost for Batavia's Tour Edge club manufacturer which had the foresight to sign Langer as an ambassador. At 65 Langer's achievement is impressive, but he revealed afterwards that his health isn't.  "I'm very human,''  he said.  "I've got two bad knees and it hurts bending down and staying down.  Reading putts is very hard because I figure I'm bending down 200 times a day when I play 18 holes.  That's a lot of bending down.''
Geneva's Sarah Arnold and New Lenox'  Grace Curran, the finalists in the Illinois Women's State Amateur two weeks ago, survived the qualifier for the U.S. Women's Amateur at Indian Hill, in Winnetka, but DeKalb's Emma Carpenter was the medalist there with a 1-under-par 70.  The finals are Aug. 7-13 at California's Bel-Air Country Club.
Barrington's Robert Beaubien was the winner of the 103rd Chicago District Amateur at Lake Shore, in Glencoe.  The Biltmore member and fifth-year senior at Illinois Wesleyan, beat Lake Forest's Danny Fisher 6 and 5 in the title match. Fisher plays out of Lake Bluff Golf Club.