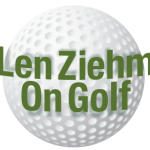 Last year's Illinois golf season had a late addition – a tournament called LIV Tour Chicago staged at Rich Harvest Farms in Sugar Grove. The LIV Tour was a new thing then, and Rich Harvest hosted one of just eight tournaments in the controversial circuit's first season.
The Saudi-back LIV Tour is no mystery guest now, though. The Rich Harvest stop on Sept. 22-24 is the 12th of 14 LIV events this year, and Alex Kline-Wedeen, executive vice president-marketing at Rich Harvest, couldn't be more excited.
"We're on track to be bigger and better than last year's very successful tournament,'' said Kline-Wedeen.  "Last year ours was one of the best -attended events for their first-year launch.  We're out to reset that bar and put on a good show for Chicago. LIV has been such an amazing partner, and we learned a ton.  We saw what the fans wanted.''
What the Rich Harvest fans got was a taste of what pro tour golf can be like if the event isn't staged by the PGA Tour. It's different, to be sure.
Last year's Chicago stop was won by Australian Cameron Smith and Dustin Johnson's 4Aces won the team title.  Team play is a major attraction in LIV events and sets the circuit apart from the PGA Tour as much as its shotgun starts, 54-hole events and 48-player fields.  The circuit's battle cry is "Golf is Louder Here.'' That says it all.
The same cast of players is expected at Rich Harvest in three weeks, but Johnson — the star of last year's inaugural season – isn't the top dog this time.  He's down in eighth place individually with Smith, the winner in the last tournament in Bedminster, N.J., and Talor Gooch battling for the top spot this time around.
Brooks Koepka, named to the U.S. Ryder Cup team last week, is fourth in the LIV individual standings with Bryson DeChambeau, who shot spectacular scores of 61-58 on the weekend to win at West Virginia's Greebriar two weeks ago, is seventh. LIV fields may be small, but the talent is there.
Johnson has Patrick Reed, a former Masters champion; Pat Perez and Peter Uihlein on his 4Aces – the team winner last season and front-runner so far in this one. After Rich Harvest the circuit competes Oct. 13-15 in Saudi Arabia and Oct. 20-22 at Trump National in Florida.
Beyond the golf side attractions at Rich Harvest include Club 54; the Birdie Shack on the 16th hole and "watering hole'' at No. 17. There'll be concerts in the Fan Village after play on Saturday and Sunday.  Three-time Grammy winner Nelly will perform on Saturday and Grammy-nominated Tiesto on Sunday. The Bulls' Ray Clay will handle announcing duties on the course. For details check www. LIVgolf.com.
DONALD'S DILEMMA:  Captain Luke Donald learned who half of his European team will be in this month's Ryder Cup in Italy.  Europe's six automatic berths were finalized when the Omega European Masters concluded in Switzerland on Sunday.  Jon Rahm, Rory McIlroy, Viktor Hovland and Tyrell Hatton had berths assured before the tournament and Scotland's Robert McIntyre and Matt Fitzpatrick, a former U.S. Open champion who briefly attended Northwestern, landed the other two in Switzerland.
Fitzpatrick, who tied for third in the European Masters, got the last automatic berth off the point standings when  Tommy Fleetwood chose not to compete in Switzerland. Fleetwood will most certainly be one of Donald's six captain's picks with Justin Rose, Shane Lowry and Sepp Straka also likely to be chosen.
One of the other two captain's picks could go to Sweden's Ludvig Aberg, who won the European Masters.  He turned pro after completing his college career at Texas Tech.  Prior to that his best finish as a pro was a tie for fourth at the John Deere Classic.
HERE AND THERE:  In a departure from past years the Illinois PGA named only one honoree at its annual Senior Masters event at Onwentsia, in Lake Forest, last week.  Dave Erickson, head professional at St. Andrews in West Chicago for 32 years and a Jemsek Golf employee for 53 years, was the winner. In previous years there were two honorees selected.
St. Charles' Roy Biancalana won the 13th playing of the Illinois Super Seniors Open at Pine Meadow, in Mundelein.  Biancalana, topping the tourney's record-high field of 111 players, became the event's first three-time winner.
Cog Hill, in Palos Height, has altered the name of one of its teaching programs.  The Embarrassment Golf Schools now will honor the late Phil Kosin, a recently-named Illinois Golf Hall of Famer who created the Illinois Women's Open and Chicagoland Golf newspaper.