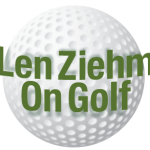 Life will change dramatically for Chicago's only member of PGA Tour Champions after this week's season-ending Charles Schwab Cup Championship in Phoenix. Jeff Sluman will enter the retirement phase of what has been a great 40-year career on both the PGA Tour and the 50-and-over circuit.
"I'm not going to go full-time anymore after this year,'' said Sluman, now 63.  "I will still play golf, but don't want to do it 28 weeks a year – maybe just half of that.  I'll pick and choose (his tournaments).  I've earned the right to do that.''
No question he has, but there's more to it for Sluman than just a reduction in tournament appearances. He'll also be back to being a full-time Chicago resident.
Sluman lived in Hinsdale for years when he played the PGA Tour, then opted to move to Delray Beach, FL., as a Champions Tour member while maintaining a part-time residence in Chicago's River North. Now both the Florida and River North places have been sold and Sluman and wife Linda are living in an apartment in Clarendon Hills until their new place in Hinsdale is ready.
Giving up the warm weather in Florida in favor of Chicago winters apparently isn't a concern.
"Growing up Rochester (N.Y.), it's not that big a deal to go back to that horrendous weather we get in December, January and February,'' said Sluman.  "We have family and friends (in Chicago) and it's really important at this time in our lives to have them around.''
Their daughter, Kathryn, also is working in Chicago after her recent graduation from Sluman's alma mater, Florida State, and that's a factor in the relocation as well.
Sluman's golf game tailed off in this pandemic-impacted season. His Schwab Cup ranking (No. 70) is the lowest ever and his best finish was a tie for 26th on Sunday in the TimberTech Championship at The Old Course at Broken Sound in Boca Raton, FL . The course is a regular Champions Tour stop and is located just a few miles from Sluman's former home in Delray Beach. He joined PGA Tour Champions in 2007 and the last of his six victories on the circuit was in 2014.
"I've been winding down,'' said Sluman.  "It's a common theme as guys get older.  You don't puitt as well, and that showed up in my game the last three years.''
In his days on the PGA Tour Sluman was a big-time player despite his 5-7, 140-pound frame.  He won a major title, the 1988 PGA Championship at Oak Tree in Oklahoma, and five other tournaments.  Two of the others came at the now defunct Greater Milwaukee Open, and Sluman also had a then-course record 63 at Cog Hill's famed Dubsdread course when the Western Open was played there. (The record was since bettered by Tiger Woods' 62 in a BMW Championship played there).
Rarely injured, Sluman played in over 1,000 PGA Tour-sanctioned tournaments, which translates to over 3,000 competitive rounds and over 59,000 holes.  Thanks to his consistent play over four decades he has over $30 million in career winnings, and he'll be adding at least a little bit to that total in the next few years.
"There's still golf in my future, just not as much,'' said Sluman.  "This is a great way to wind down your career, semi-retire and still get those competitive juices going.  You can't do that in any other sport.''
His last full season isn't one to remember fondly.  The pandemic led to eight of 27 Champions Tour tournaments being canceled and many more rescheduled. Still, the Champions was the first circuit to allow spectators and – unlike the others – conduct weekly pro-am events.
"It's been difficult for everybody in the world,'' said Sluman, "but personally we did all right.  My family's healthy, and my daughter graduated from college.  She spent four-five months with us, which normally wouldn't have happened.  She's working now, but probably would have gotten an apartment in downtown Chicago earlier than she did. The pandemic is what it is, and we're all going to have to live with it and get on with our lives.''
HERE AND THERE
Doug Ghim, the PGA Tour rookie from Arlington Heights, had a $75,000 payday thanks to a tie for 14th at the Bermuda Open on Sunday.
Even though July's John Deere Classic was canceled due to pandemic concerns the event's Birdies for Charity program announced a $12.2 million payout to charities in the Quad Cities.
Wheaton's Kevin Streelman and Northwestern alum Luke Donald are in the field for this week's Houston Open – the last tournament before the Masters.