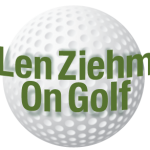 Last year's PGA Championship at Kiawah, in South Carolina, will be remembered historically for Phil Mickelson becoming, at 50, the oldest winner of a major championship.
It'll be memorable for Kevin Streelman, as well.  Chicago's most prominent PGA Tour member finished in a nine-way tie for eighth place, his first top-10 finish in 26 appearances in golf's majors.  Streelman finished five strokes behind Mickelson and matched the score of – among others — reigning Masters champion and world No. 1 Scottie Scheffler, Jon Rahm, Justin Rose, Rickie Fowler and Collin Morikawa.
Times have changed a lot since then.  Streelman is entered again in this week's PGA Championship, at Southern Hills in Oklahoma, but Mickelson isn't.  Embroiled in a controversy over his role in the creation of a Saudi-financed tour, Mickelson declined to make a title defense.
And Streelman, while the only Chicago-connected player among the 156 starters who will tee off on Thursday, has hardly been playing like a potential contender.
In his last three starts the Wheaton product has two missed cuts with a tie for 67th in the Mexico Open in between.  He didn't play in last week's Byron Nelson tournament in Texas.
A qualifier for the FedEx Cup Playoffs the last 14 years, Streelman has been dropping fast in the rankings this year.  Last year he finished at No. 64.  Now he's No. 114 and the top 125 qualify for the three-tournament climax to the season in August. In the Official World Golf Rankings Streelman was 77th at the start of 2022; now he's 113th.
At 43 Streelman's best golf days may be behind him.  His two wins on the PGA Tour came in 2013 (in Tampa, FL) and 2014 (Hartford).
Still, another good PGA Championship showing could turn this season around. In 14 years on the tour Streelman qualified for the PGA Championship seven times, missing the cut in four of them before his strong finish at Kiawah. He also came off four straight missed cuts to notch his most memorable victory eight years ago at the Travelers Championship when birdied the last seven holes to win.
HERE AND THERE: Chris Nieto, the new head professional at Exmoor in Highland Park, defeated Brian Carroll, of Royal Hawk in St. Charles, in the title march of the Illinois PGA Match Play Championship at Elgin Country Club. It was the first of the section's four major events of 2022.
Carbondale's Britt Pavelonis and Crystal Lake's Mike Karney shot 2-under-par at Biltmore in North Barrington to earn berths in the U.S. Senior Open June 23-26 at Saucon Valley, in Pennsylvania.
Bryan Cox, who had been general manager and head professional at Piper Glen, in Springfield, is now the general manager of golf operations at the Arlington Heights Park District.
Bryce Emory, the 2020 Illinois Open champion from Aurora, and Jaime Lopez Rivarola, of Jacksonville, FL., led the fields Monday in Chicago's U.S. Open local qualifiers at Cantigny, in Wheaton, and Lake Shore, in Glencoe, respectively. The survivors will compete in sectional play for spots in the Open proper June 13-19 at Brookline, in Massachusetts.
The Big Ten champion University of Illinois men's team concludes its bid to reach the NCAA finals at today's regional at Yale's course in Connecticut. Also concluding their bids in three-day regionals are Notre Dame, at PGA National in Florida; and Northwestern and Southern Illinois, at Ohio State Golf Club.
The first championship event of the Chicago District Golf Association's 109th season – the CDGA Mid-Amateur – also concludes today at Naperville Country Club.