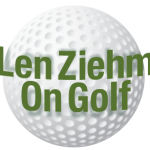 Luke Donald, a golfing legend from his days at Northwestern, was the No. 1 player in the world for 56 weeks back in 2011 and 2012. Then, after battling back problems, his game suffered and he even had trouble getting into some tournaments.
Now, though, Donald is Europe's Ryder Cup captain. That's made him a more active player again and it shows in his play. Last week he tied for 38th in the PGA Tour's Memorial tournament in Ohio, his best finish in 11 starts this season. That's not spectacular, but he was near the top of the leaderboard midway through the event after surviving the 36-hole cut for the fifth time in his last six events.
"My putting, since switching to the claw (grip) has gotten significantly better,'' said Donald, who made the switch at the Valero Texas Open in April. "My statistics weren't very good, especially from short distance.  I didn't feel I was hitting the ball on line.  Those things happen sometimes when you to get ( to age) 45.''
Donald called the somewhat radical grip change "a pretty easy switch,'' and said he felt comfortable after only an hour of practicing with it.
The increase in tournament play came about because of his duties preparing the European team for Sept. 29-Oct. 1 Ryder Cup in Italy. His presence helps promote the big team event around the golf world.
"I've played quite a lot this year on both sides of the pond,'' said Donald, "and I'll be crossing the pond another couple times throughout the summer.  It's a lot of travel, a lot of play, but I feel like me being at the courses, I can judge how the guys are playing by looking rather than watching on TV.  I can communicate with the players as well.  That's important.''
The Memorial wasn't encouraging for just Donald.  A younger Northwestern alum, David Lipsky, was tied for the lead after 54 holes before finishing in a tie for 12th. Donald dropped down after shooting 76-76 on the weekend.  Lipsky blew up with a final round 77 but still cashed $410,000.
Lipsky, 34, attended the same California high school as up-and-coming hotshot Collin Morikawa. Lipsky, though, hasn't won yet on the PGA Tour after 12 seasons as a pro.
"I've won at every stage of the game professionally, but I haven't broken through on the PGA Tour,'' said Lipsky.  "Hopefully that's coming soon.  I know I can win.  I can close out tournaments.  I'm always excited to be in the hunt.''
The Big Ten champion for Northwestern in 2010, Lipsky finished six strokes behind champion Victor Hovland at the Memorial, one of the circuit's best-paying events.  Hovland won $3.6 million.
Hovland and Lipsky both stayed in the Columbus area for Monday's 36-hole U.S. Open sectional qualifier, one of 10 such events held around the country in what has become known as "The Longest Day in Golf.''
With 36 holes of competition followed by the likelihood of playoffs the field for the 123rd Open proper, coming June 15-18 at Los Angeles Country Club, won't be known until early Tuesday.   Hovland, already qualified for the Open, will caddie for Zach Bauchou.  They were college teammates at Okahoma State.
Lipsky is part of a four-man Chicago contingent in the 103-player sectional which offered 11 spots in the Open proper.  PGA Tour veteran Kevin Streelman and former Illinois Open champions Tee-K Kelly and Bryce Emory also competed there.
HERE AND THERE:  Caitlin Clark, the star of Iowa's NCAA runner-up women's basketball team, will play in the John Deere Classic pro-am on July 5 as part of a team anchored by Zach Johnson, the U.S. Ryder Cup champion.
The 21st Chicago District Golf Association Senior Amateur runs through Thursday at Aurora Country Club with 77 players in the 55-and-over age group in Monday's stroke play determining the survivors for match play.
The Illinois PGA was a 3-2 winner over the CDGA in last week's 33rd Thompson Cup matches for senior players at Chicago's Ridge Country Club.
The Western Golf Association has established a partnership with Northbrook's Swag Golf. Swag will become the official putter and headcover of the WGA and Evans Scholars Foundation.