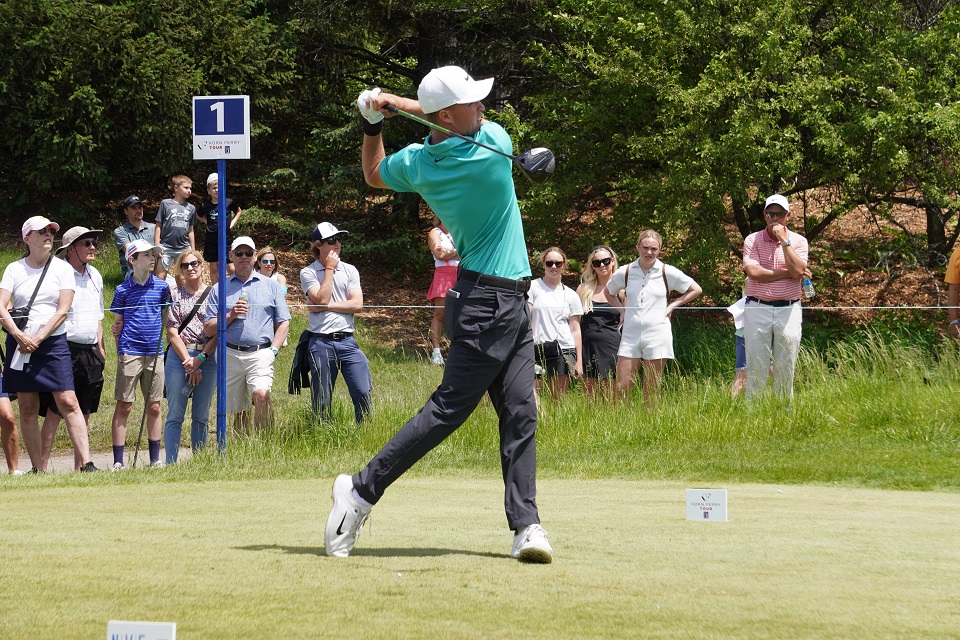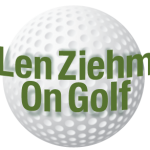 `The Longest Day in Golf' is fast approaching for U.S. Open hopefuls.
The golf focus for this week could be on the PGA Tour's Memorial tournament in Ohio or the U.S. Women's Open in North Carolina.  For Chicago followers, though, it should be on Monday's U.S. Open sectional eliminations. They will determine the last players to get into the 156-man starting field in the June 16-19 U.S. Open proper at The Country Club in Brookline, Mass, and at least 15 locals are still alive.
The qualifying procedure is complicated. There are eight sectional eliminations on Monday to determine the final berths at Brookline.  The field there has 96 players who are exempt through various categories determined by the U.S. Golf Association.  Virtually all the rest will be decided in Monday's 36-hole sectionals, which is why that day is annually dubbed "the longest day in golf.''
This year's U.S. Open had 8,880 entries, and 530 advanced through the 109 local eliminations held across the country. Some players, notably Chicago products Nick Hardy and Vince India, could bypass the local qualifiers because of their world ranking points.  Both have to survive the sectional stage to play at Brookline, however.
There are 871 players in the sectional eliminations, and only about 60 will get tee times at Brookline. All the sectionals are different.  The number of entries and the USGA's perception of the strength of field will determine how many advance at each site.
The USGA hasn't revealed who will compete, or where, but the strongest sectional is always in Columbus, Ohio, where the non-exempt PGA Tour players generally gather a day after the Memorial concludes its 72-hole run at Muirfield Village in suburban Columbus, Ohio.
Hardy, a University of Illinois alum from Northbrook, is in his rookie season on the PGA Tour.  He showed he's recovered from a wrist injury when he was the runner-up on Sunday in the Korn Ferry NV5 Invitational at The Glen Club, in Glenview. He needed to rest the wrist for a month after finishing in a tie for 21st at the PGA's Zurich Classic of New Orleans team event. The Glen Club tourney was the start of Hardy's comeback.
"At the start of the week I didn't even know if I could tee off on Thursday,'' said Hardy.  "The layoff changed my perspective.  I had too many thoughts.  The layoff told me `I'm good at this game.' Now my focus is the best I've ever had.''
He's already qualified for three U.S. Opens, finishing tied for 52nd in 2015 at Chambers Bay and missing the cut in 2016 and 2019 before earning his PGA Tour card last year. Hardy is poised to play in the Open again.
"I'll go to Ohio for the U.S. Open sectional, then the Canadian Open, then the Country Club,'' he said.
India, 33 and still working for PGA membership on the Korn Ferry circuit,  is going to skip the  Korn Ferry event in Raleigh, N.C., this week to make a return to Open sectional qualifying.  He has focused on tour events in recent years, but not this time.
Otherwise Chicago-connected players in Monday's sectionals got there through local qualifying, and 15 did it. Aurora's Bryce Emory, a Northern Illinois alum, was low man at a local at Cantigny in Wheaton.  Tommy Kuhl, a veteran on the University of Illinois team from downstate Morton, was low man at a St. Louis sectional, and Winnetka's Bennet Cotton shared honors at Wild Rock in Wisconsin.
Also advancing at Cantigny were Hoffman Estates' Timothy Lim, Glen Ellyn's Kyle Kochevar and Chicago's Daniel Hudson – all professionals – and amateur Varun Chopra, a former Illini player.
Those coming through at the other Chicago local at Lake Shore in Glencoe were amateurs Daniel Tanaka of Wilmette, Jackson Bussell of Lincolnshire and Timmy Crawford of Arlington Heights along with pro Josh Esler of Wauconda.
Luke Gannon, of downstate Mahomet, was among the qualifiers at Illini Country Club in Springfield.
Chicago-connected tour players Kevin Streelman, Doug Ghim and Luke Donald are in the field at the Memorial and could be in the U.S. Open sectional in Columbus on Monday.  Neither are assured spots in the Open yet.