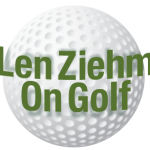 David Glod has boosted the profile of his 36-year old Batavia-based Tour Edge golf club company in recent years by building an advisory staff around players on PGA Tour Champions, and none of Glod's signing was more important than Bernhard Langer.
Eight competitors on the 50-and-over circuit are Tour Edge ambassadors, and they include former major championship winners in Langer (1985 and 1993 Masters),  Mike Weir (2003 Masters) and Tom Lehman (1996 British Open).
The spotlight is only on Langer now, because he's on the brink of a major historical accomplishment.
Hale Irwin holds the Champions record with 45 tournament victories from 1995 to 2007. Langer, with 44, could tie Irwin with a win at the Chubbs Classic, which begins its 54-hole run Friday (FEB 17) at Tiburon, in Naples, FL.  Langer, 65, is the defending champion. He's also won at least two times every year since 2011, so he could well pass Irwin during the 2023 campaign.
Still a full-time player, Langer believes he "has a few more wins in me,'' and he's quick to point out his Tour Edge equipment as a key to his success.
"I love it,'' he said.  "It's a great company. I signed with them two or three years ago and just renewed for another two years. The company is phenomenal.  They make a great product and it's getting better. I just tested their new hybrids, and they brought out a new set of irons that Mike Weir immediately put into play.  I loved just looking at his, so I'm getting mine hopefully in Naples.''
Irwin was a frequent winner in Chicago (1990 U.S. Open at Medinah, 1975 Western Open at Butler National and three Champions Tour events – 1995 at Stonebridge and 1998 and 1999 at Kemper Lakes). The Stonebridge win was Irwin's last on the 50-and-over circuit and came in the same year that Langer won for the first time on the Tour. He had 42 wins on the European Tour but only three on the PGA, including his two Masters.
He is off to a slow start with the seniors this year, with a tie for 10th in Hawaii in January and a tie for 39th in Morocco last week.  Langer, a Florida resident for over 30 years, feels more comfortable heading to Tiburon.
"I think I have a slight advantage living in South Florida, being used to the grasses, mostly Bermuda,'' he said.  "To me it feels like a home game.''
Home game or not, he has no plans to reduce his tournament schedule.
"If I'm healthy, if I enjoy the game and have fun doing it and am somewhat successful, I'm probably going to continue,'' he said. " I do have my aches and pains, but I enjoy being out there with my colleagues, and I'm still fairly good at it.''
Though Langer didn't play well in last week's Trophy Hassan II event in Morocco the event had some surprise results by Illinois players.  Mark Hensby won the Illinois State Amateur in 1994 and the Illinois Open in 1996 shortly after arriving from Australia and then captured the PGA Tour's John Deere Classic in 2004 after earning his PGA card.  His career hasn't been as promising since then, but Hensby finished second in Morocco – his best finish in 11 Champions Tour starts since he turned 50.
Long-time Chicago resident Jeff Sluman, basically retired from tournament golf over the last three years, showed up in Morocco and tied for 19th in the 66-player field.  Sluman won't be playing in Naples but Hensby and Illinois Golf Hall of Famers Jay Haas and Gary Hallberg will.
HERE AND THERE:  The 38th Chicago Golf Show returns to the Stephens Convention Center in Rosemont Feb. 24-26.  The show was cancelled due to pandemic issues in 2021 and 2022.
Three Illinois PGA members received national honors from the PGA of America at the recent PGA Merchandise Show in Florida.  Jamie Nieto, of The Preserve at Oak Meadows, received the Deacon Palmer Award, Nick Papadakes of Onwentsia the PGA Professional Development Award and Cog Hill's Kevin Weeks the PGA Teacher and Coach of the Year Award.
A $5.9 million renovation at Canal Shores, the 103-year old course that winds through Evanston and Wilmette, will begin in June.  A youth golf facility and caddie academy will be created with architect Todd Quitno overseeing the project.  Some of the holes will remain open until Aug. 1 with the project to be completed in the summer of 2024.