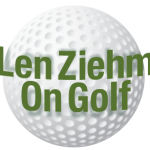 If ever a golf tournament merited a look-back two days after its conclusion it was this just-completed Masters. It was a strange one, to put it mildly.
I've been to several Masters played in bad weather, but this one had a 40-degree temperature change between Thursday's first round and Saturday's third. Rory McIlroy, still in search of a career Grand Slam, didn't come close to making the 36-hole cut and an amateur finished in the top 20 for the first time in 18 years. (Sam Bennett is a fifth-year senior at Texas A&M who will play in a few PGA Tour events after his college season is over.)
Those are interesting tidbits, but the overriding issue of this Masters was the presence of LIV Tour players. That was the elephant in the room throughout.  Thankfully there was little public bickering between LIV players and their detractors on the PGA Tour and DP World (European) Tour.
What did it all prove, though? Not much, really.
The best player did win, though it's strange how Jon Rahm did it.  Rahm opened the tournament with a four-putt double bogey, trailed Brooks Koepka well into the final round but still won by four shots.
Rahm's a PGA Tour guy, but showings by the LIV group weren't too shabby.  Eighteen of the 88 in the field were LIV players, and 12 made the cut. Koepka and Phil Mickelson tied for second and another, Patrick Reed, tied for fourth.
Mickelson, who had only one top-10 in the LIV Tour's first 10 tournaments, looked much thinner than in his pre-LIV days but shot 65 in the final round at Augusta National – the best round by a player over 50 years old in Masters history. Afterwards he called it a good week for the players on the fledgling Saudi-backed circuit.
"We're all grateful that we were able to play and compete here,'' he said, "and it's tremendous for this tournament to have all the best player in the world.''
The Masters wouldn't have had nearly as strong a field had the club members opted to follow the PGA Tour's lead and ban the LIV contingent.
Koepka, who was in charge of the tournament until the back nine on Sunday, played into the hands of LIV detractors who have criticized the circuit for its 54-hole tournaments.  The two other big circuits play 72-holers. While the Masters was in progress Koepka, who had five tournaments in 2023 (three on the LIV circuit and two others) in advance of the Masters, called himself tournament-ready.  Not so afterwards.
"LIV doesn't prepare us for the majors,'' he said.  "My body is used to playing three rounds.''
Oh, well….
What happens next in this ongoing saga that has become such a negative distraction to tournament golf?  It's anybody's guess but Thomas Pieters, the former University of Illinois star from Belgium, wanted his parents at this Masters.  He qualified through being in the top 50 in the Official World Golf Rankings at the end of 2022.  Now he's a LIV player and gets short-changed in the rankings because 54-hole tournaments aren't recognized.
"I took my parents because this could be my last one,'' said Pieters who tied for 48th on Sunday.  "I'm just being realistic.  I don't know what will happen.  Time will tell.''
What we do know is that LIV players will be eligible for the last three major tournaments – next month's PGA Championship, the U.S. Open in June and the British Open in July.  They'll also be available for Chicago viewing when the circuit returns to Rich Harvest Farms in September.