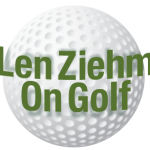 The biggest of the local tournaments come fast and furious now.
They all started on Tuesday when the 122nd Women's Western Amateur and 91st Illinois State Amateur took center stage.  The Women's Western Golf Association  event, which has been held without interruption since 1901, is at Sunset Ridge, in Northfield, through Saturday.  The Illinois Am concludes its three-day run on Thursday at Westmoreland, in Wilmette.
The Women's Western Amateur has both finalists from last year returning.  Marissa Wenzler, from Dayton, Ohio, and the University of Kentucky, needed 20 holes to beat Maddison Hinson-Toldchard, of Australia and Ohio State, at Park Ridge Country Club.
Wenzler will try to become the tourney's first repeat champion since Meredith Duncan in 2000-2001. She'll be competing with 119 others in two rounds of stroke play qualifying before the field is cut to 32 finalists for matches that conclude on Saturday.
The field includes players from 13 countries and 27 states.  The tourney has been based in the Chicago area since 2017.
Meanwhile, the Illinois State Amateur will be played on the North Shore for the first time.  The eliminations started with 577 entrants, the most since 2016, and 136 will compete at Westmoreland.  The full field plays 36 holes before the field is cut to the low 35 and ties for a 36-hole wrapup on Thursday.
Last year's State Am won't have a defending champion, since Crystal Lake's Ethan Farnam has turned pro.  The left-handed player won in both 2019 and 2021, with the 2020 version canceled because of pandemic concerns.
Farnam's win last year came in a three-man playoff with Jordan Less and Mac McClear.  Less also turned pro but McClear will be back.  The Hinsdale resident was the Illinois State Junior champion in 2019 and the Big Ten titlist while playing for Iowa in 2021.
This week's tournament doubleheader leads into the two state opens, the women's coming July 25-26 at Mistwood, in Romeoville, and the men's Aug. 1-3 at White Eagle, in Naperville.  The men's version of the Western Amateur overlaps with the men's Illinois Open.  It'll be held Aug. 1-6 at Exmoor, in Highland Park.
HONOREES:  The Illinois Junior Golf Association will hold its first-ever Hall of Fame induction ceremony on Monday (JULY 25) at Cantigny, in Wheaton. The six-member inaugural induction class is headed by PGA Tour veteran Kevin Streelman, who got his start in golf at Cantigny and played in many IJGA competitions.
Ed Stevenson, president of the IJGA board of directors, announced the other inductees.  They included Mike Spinello, who founded the organization in 1967 and led it on a volunteer basis through 1986, and John and Jean Barney.  John was the IJGA's first executive director and the Barneys were IJGA volunteer for 23 years.
Completing the class is Cog Hill owner Frank Jemsek; long-time board member Blue Kinander Kelly of Wheaton; and decorated Glen Ellyn golf instructor Dan Kochevar, founder of the DuPage County Junior Classic.
HERE AND THERE:  Bob Malpede and Kevin Fitzgerald will be the honorees when members of the Illinois PGA gather at Onwentsia, in Lake Forest, for their Senior Masters tournament on Monday (JULY 25).
Heritage Oaks, in Northbrook, hosted two U.S. Golf Association qualifiers in the same day last week.  Lake Bluff's Curtis Skinner, Chicago's Daniel Brassil and Peoria's Tim Sheppard advanced to the U.S. Senior Amateur and Lake Forest's Jamie Fischer moved on to the U.S. Senior Women's Open.
TrueSpec Golf, which specializes in custom club fitting and club building, will open its Geneva location at the Impasto Golf Academy on Aug. 2.
Stephen Geisz has been named general manager at Eagle Ridge Resort & Spa, in Galena.  He had been GM at Grand Harbor Resort, in Dubuque, Ia., since 2007.
.