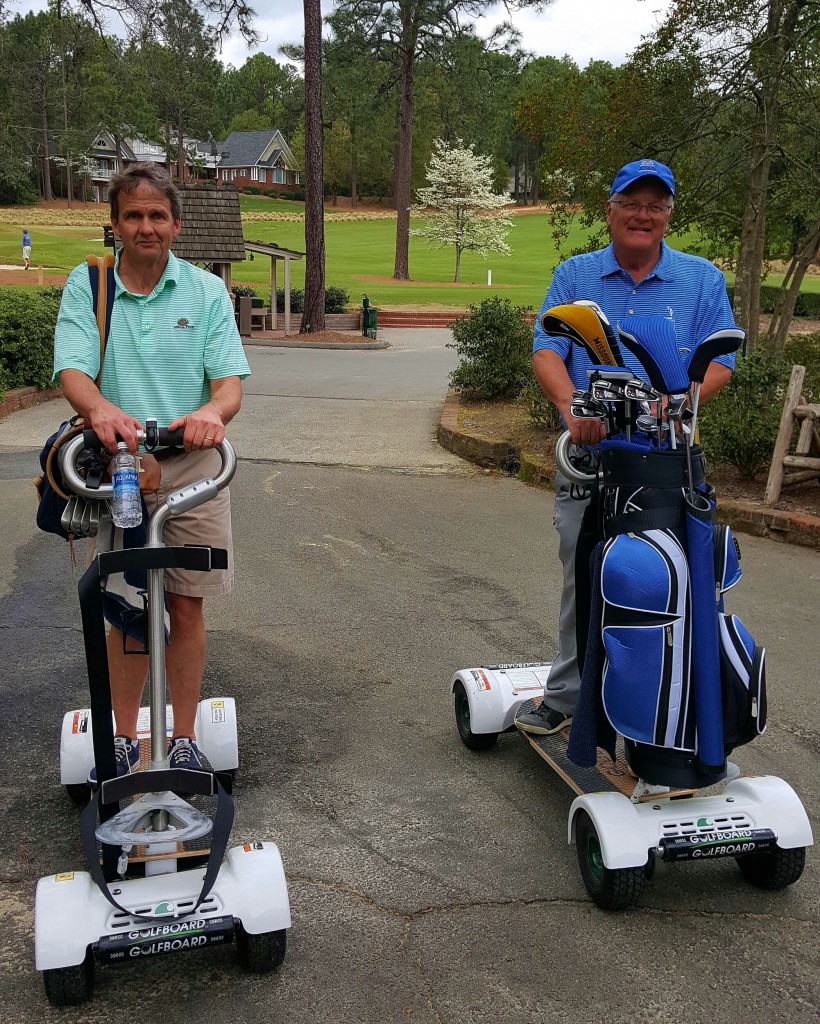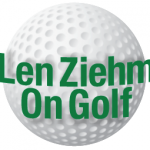 SOUTHERN PINES, North Carolina – The GolfBoard wasn't exactly a smash hit when it made its debut at the PGA Merchandise Show in 2014. Still, those who tried this means of golf course transportation that falls somewhere between a skateboard and cart generally gave it favorable reviews.
During our ongoing roving nationwide tour of golf destinations we noticed that they were offered to players at World Golf Village and Myrtle Beach hotspots True Blue and Caledonia. Clearly GolfBoards weren't going away with those places involved.
When we arrived at Pinehurst, so did the GolfBoards. Mike Phillips, whose main job is handling real estate at Pinehurst National, spearheaded their arrival and wanted me to participate in their introduction along with Lee Pace, the veteran author on all things Pinehurst. We were both excited and intrigued when the day arrived.
Phillips had Lee and I on GolfBoards with our two playing partners riding in a cart. We were given a brief tutorial near the practice range at Pine Needles, one of the premier facilities in the area (this Donald Ross design had hosted three U.S. Women's Opens and will host the second-ever U.S. Senior Women's Open in 2019).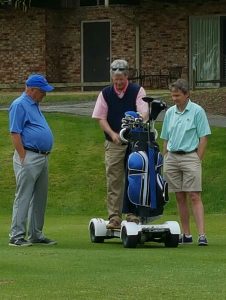 Lee and I felt like pioneers, as Phillips told us that Pine Needles would be the first course in the Pinehurst area to offer GolfBoards to its players. In fact, we used only the two demo models available. The four that will be available on a daily basis hadn't even arrived yet.
Bringing in GolfBoards is not a decision that golf course operators will take lightly. These battery-powered four-wheelers aren't cheap. Each one costs $6,500. They were invented by surfer Laird Hamilton and Florida businessman Don Wildman, a noted triathlete, skier and distance runner.
The golf bag is installed in the front of the GolfBoard and the player controls the speed from a lever just above it. You steer with the feet. That took some getting used to – especially for me. Lee immediately established himself as the better GolfBoarder.
Phillips, sensing my lack of confidence during the tutorial, assured me that all would be fine after three holes – and he was right. After three holes I thought I was on cruise control.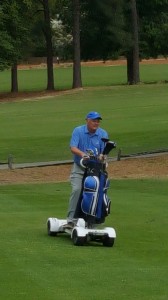 And then we headed to the fourth tee. Apparently I tried to go too fast over a rough patch of land just off the path used by the standard golf carts. Down I went. Though my pants took an irretrievable beating, I wasn't hurt – only my ego. Embarrassed, I took the cautionary approach the rest of the way. Though these GolfBoards can go as fast as 12 miles per hour mine remained in low gear as I regained my confidence with no further incidents.
OK, so I took a spill. That's all on me, not the GolfBoard.
I was never a surfer and barely a skier. Maybe a little more warmup time would have been helpful, but the bottom line is that the experience was fun, my golf game certainly didn't suffer and – if anything – it improved the pace of play, as the GolfBoard could be taken places the traditional cart couldn't.
I'm looking forward to trying the GolfBoard again. That shouldn't be too difficult, as more and more courses are bringing them in to entice players. The manufacturer has reps across the country (Dave Weretka, publisher of Golf Chicago magazine, is the man in Illinois).
Two weeks earlier Joy had accepted an invitation to try the still newer Golf Bike, offered by officials at the Arthur Hills Course at Palmetto Dunes Oceanfront Resort at Hilton Head. Unlike the GolfBoard, the bag sits behind the driver on the Golf Bike. She liked the Golf Bike, though her experience wasn't super smooth, either. Hers Golf Bike fell over (when Joy wasn't on it) and she wound up riding a hole with handlebars turned in the opposite direction. That made for a tough ride until she had realized what had happened.
Both the GolfBoard and GolfBike bring a new — most welcome — look to golf. Fitness-wise, they offer much more than the now too traditional carts – though walking should never be dismissed as an option to get around a golf course. The GolfBike was a tougher physical challenge than the GolfBoard but Phillips told me I'd probably be a bit sore the next day — "but in a good way,'' he said – and he was right.
The GolfBoard offers health benefits to golfers and less damage to fairways. I'd advise you to give it a try.