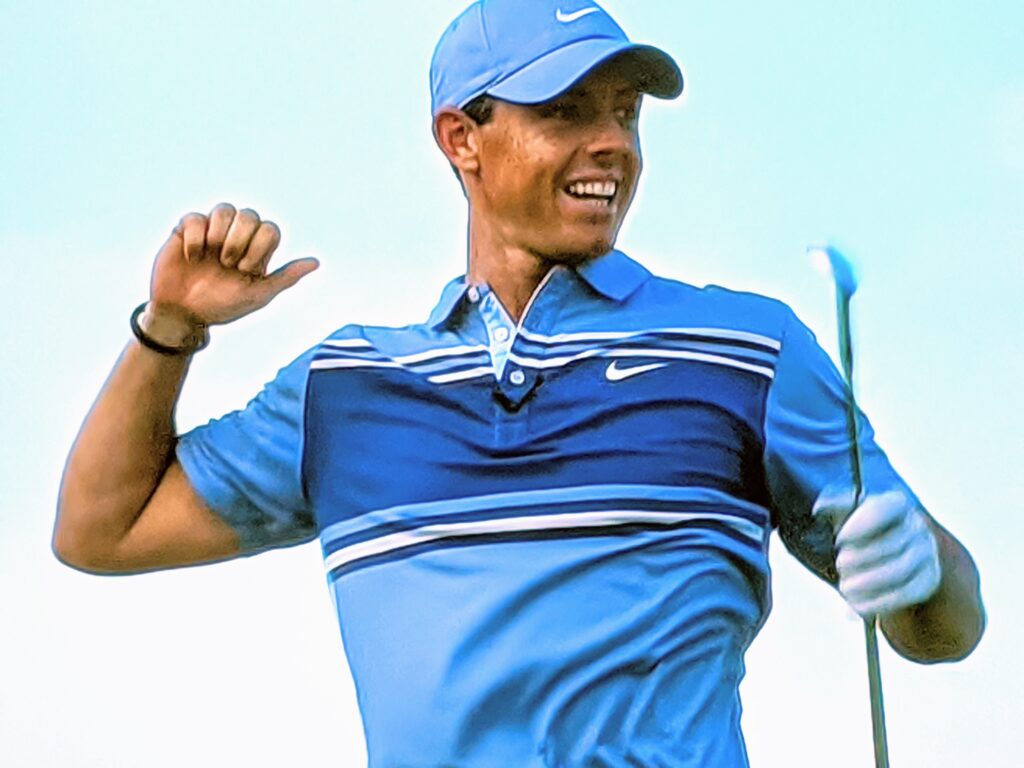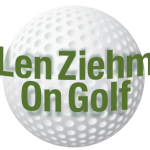 It was, at the very least, a good start. Live televised sports competition returned on Sunday, and the TaylorMade Driving Relief event didn't look much like the golf played by Rory McIlroy, Dustin Johnson, Rickie Fowler and Matthew Wolff at the last PGA Tour event on March 12.
On Sunday the players all wore shorts, carried their own bags, cleaned their own clubs and were allowed to use range-finders. Caddies weren't allowed, and neither were spectators at Seminole Golf Club, a storied Donald Ross-designed layout in Juno Beach, FL. Only PGA Tour staffers were allowed to touch the flagsticks or rake the bunkers.
NBC staffers were largely absent as well. Telecast host Mike Tirico was at his home in Michigan and conducted long-distance interviews with President Trump, Bill Murray and Jon Rahm. Analysts Paul Azinger and Gary Koch watched the broadcast from PGA Tour headquarters in St. Augustine, FL. Only on-course reporters Steve Sands and Jerry Foltz were at Seminole.
All that was in done in an effort to adhere to social distancing guidelines and other requirements to help COVID-19 relief efforts.
After a nine-week layoff the players' games weren't always sharp. Johnson hadn't been on a course between the March 12 cancellation of The Players Championship and a practice round at Seminole this week.
The four players are all on the TaylorMade staff, and they donated their services. McIlroy and Johnson played in the two-man skins competition for the American Nurses Foundation and Fowler and Wolff represented the Center for Disease Control Foundation. Those organizations were the main beneficiaries as $5.5 million was raised from the Sunday event through corporate sponsorships and outside donations made during the telecast.
There was no wild cheering, due to the absence of fans, and the players couldn't even give high-fives – all part of the social distancing effort. Only a few TV cameramen and PGA Tour officials, many riding in carts, accompanied the players around the course. Still, the event didn't lack drama. The McIlroy-Johnson team earned $1,850,000 and the Fowler-Wolff team $1,150,000.
No skins were earned in the final six holes, so the match went an extra hole – to a closest-to-the-pin contest on a 120-yard hole. McIlroy, the world's No. 1 golfer, won on the last shot of the day. His shot was slightly closer than Wolff, who was the surprise of the day.
Fowler-Wolff, both former Oklahoma State golfers, weren't accorded much of a chance against the game's No. 1 and No.5-ranked players but Wolff, a 21-year old PGA Tour rookie with a quirky swing, earned some surprise bonus points by winning two long-drive competitions.
McIlroy and Johnson are two of the longest hitters in the game, but Wolff did better on Sunday. He was the NCAA individual champion last year and won in only his third start on the PGA Tour.
"There were probably a lot of people asking why I was in it,'' said Wolff, "but I wanted to prove to them that I can play with the best in the world.''
"It was an awesome day,'' said McIlroy, whose father Jerry is a Seminole member. "It was nice to be back on a golf course and get back to some kind of normalcy.''
Another potentially lucrative charity exhibition is on tap for next Sunday, featuring Tiger Woods, Phil Mickelson and legendary quarterbacks Peyton Manning and Tom Brady. They'll play at Medalist Club, another South Florida facility.
That'll set the stage for the PGA Tour's return to tournament play on June 11, at the Charles Schwab Challenge at Colonial in Fort Worth, TX. That event, along with the next four tournaments on the schedule, will be played without spectators.
"The Tour is obviously taking it very seriously,'' said Fowler. "They're taking all the measures needed to make sure when we do Colonial that it'll be the safest environment possible.''
"We miss competing,'' said Johnson. "It's been nice to be at home and enjoy time with the family, but I'm ready to get back out there and play.''