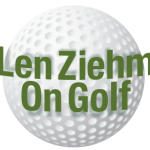 LIV Tour's second season is history.  The team championship at Doral created great drama and was an appropriate ending to the 2023 campaign.
Now, however, the real fun begins.
LIV chief executive officer Greg Norman took at least a brief look ahead during lulls in the action at Doral..  He started by confirming that he hasn't been a part of the mysterious negotiations between LIV, the PGA Tour and DP World Tour and still declaring that he's not worried about his job.
There's no reason he should be. LIV made progress in Year 2 and Norman was a big reason, but there's so much more to do.
"Our next couple months are probably going to be my most exciting time,'' Norman told a small but select media contingent.  "We're going through the relegation process, the trade process, building out the teams to a position that each captain wants to negotiate. All that stuff is really going to energized it.''
True, but there are some things that concern me and should concern others who have closely followed this changing world in golf:
WORLD RANKINGS:  Something has to change, for the good of the game as a whole and not just for LIV, which continues to be snubbed by the Official World Golf Rankings.  The OWGR are a joke without LIV players being recognized. Limiting their appearances in the major championships only denigrates those tournaments, all of which should want the strongest fields possible.  How do you get that with a LIV presence?
LIV players can try to qualify for the U.S. Open and British Open but won't be eligible for the Masters or PGA Championship.  Those are basically the only opportunities for the best players in the world to compete against each other. How should Talor Gooch, for instance, be kept out of anything after winning three times on the LIV and have seven other top-15 finishes – and winning over $33 million – this season? Oh, yes.  Gooch's current world ranking is No. 201. Ridiculous!
SCHEDULE:  At this time LIV hasn't announced its 2024 schedule.  Sports Illustrated presented an unofficial version a few weeks ago, and it concerns me. It listed only 14 events – the same as this year.  I would have expected a bigger schedule in Year 3. The SI version – if accurate – didn't include a return to Chicago.  That strikes home with me, of course, as my long-time home base has been short-changed by the PGA Tour regarding annual tournaments in recent years. LIV's stop at Rich Harvest Farms in the suburb of Sugar Grove helped alleviate the problem and that event was generally recognized as one of LIV's most popular stops the first two years.  So what happened?  It's a story that I'll be following, to be sure.
TEAM ASPECT:  I've been on hand at three LIV events and each time the team aspect was improved.  Having a Brooks Koepka-Phil Mickelson matchup to start play at Doral was terrific.  Still, the teams need to be differentiated better.  Same color team shirts each day perhaps?
RELEGATION:  LIV is doing it right.  A three-day Promotions event was announced at Doral.  It'll be played Dec. 8-10 in Abu Dahbi — a 54-hole event, a $1.5 million purse and a cut to the low 20 after 36 holes. Size of the field and identity of the participants will be key.  It should provide some meaningful offseason drama.
SCOREBOARDS:  I'm still not happy with what I see, either at the courses or on the TV telecasts.  The scoreboards are hard to follow, which may be inevitable given the shotgun start format. On TV the score list with players names abbreviated in some instances makes for difficult reading, as the type is inevitably small to accommodate all the information that is bring provided.  While I don't have all the answers to this one, more thought is needed to upgrade the situation.
That sums up 2023, an overall good year for this fledgling circuit.  Let's see some significant new player signings, some eye-catching trades and a bigger schedule.  That "framework agreement'' with the PGA can wait.  It's not much of an "agreement'' anyway.
Norman and Bubba Watson revealed that numerous  inquiries to purchase teamwould be  were already in the works.  Phil Mickelson has been talking to more PGA Tour players and "knows'' more will be making the jump to LIV.
Gooch and Bryson DeChambeau's Crushers  are now the champions to beat in what promises to be LIV's best season yet in 2024.  Bring it on!!