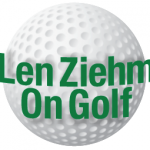 There doesn't seem to be nearly as many golf charity events as there once was, but the Medinah Patriot Day outing certainly isn't having any problems. In fact, after six years, it's growing big-time.
I was among the 140 golfers that participated in Tuesday's event on Medinah's No. 2 course. Jim Cornelison highlighted the pre-golf luncheon with his signature rendition of the National Anthem, an experience made even more memorable when done Blackhawk-style in the confines of the club's ballroom. More money was raised from a spirited auction, one item of which included two paintings.


The golf was delayed twice by rain – once before the round started and once while it was in progress – but the event was still an unqualified success. Mark Slaby, a Medinah member and the event founder, said this latest Medinah Patriot Day will gross over $200,000 to aid military families and that's up from the $140,000 the event grossed last year.
"For a golf outing that was outstanding,'' said Slaby. "Our message is being amplified. We sold out (the playing spots) 50 days in advance and I suspect that if you haven't applied by February next year you're not going to get in. We're trying to get people to sign up quick.''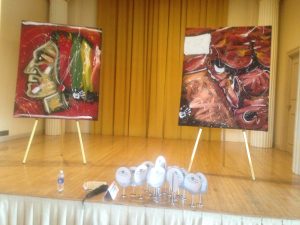 Slaby had to work through a Ryder Cup on Medinah's No. 3 course and a Tom Doak renovation that closed the club's No. 1 course. Next year No. 2 will be closed for a restoration (I'll be reporting on the particulars in Facebook/lenziehmongolf).
Medinah Patriot Day, though, has awarded 67 scholarships over its first six years and now has a full-time executive director, Michael Ziener.
"We have an opportunity to take the event to another level,'' said Slaby. "Next year we'll be back on the No. 1 course and will try to expand to two courses, and by this time next year we'll be over 100 scholarships.''