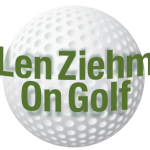 Saturday's airing of the Golfers on Golf Radio show (WCPT 820-AM) was devoted largely to Jim McWethy, the owner of Mistwood Golf Club, in Romeoville.
Mistwood general manager Dan Bradley and Golfers on Golf regulars Rory Spears, Ed Stephenson and Bill Berger joined me in paying tribute to McWethy, who passed away last week after a battling a lung disease. He was 76.
Somehow our heart-felt tributes on the airwaves didn't seem quite enough.
McWethy was a special man who did fantastic things for Chicago golf in a relatively short period of time. He took over ownership of Mistwood in 2004 and, with Michigan architect Ray Hearn (the original designer of the course) transformed the layout into one of the country's best public facilities.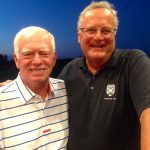 Not only that, but McWethy had the old clubhouse taken down and built a new one that has a special feel and is one of the best at any Chicago golf facility, public or private. A true visionary, McWethy also created an elaborate, covered practice facility – called the Mistwood Performance Center — and put together a fine teaching staff that also rates among the best in the area.
Not only that, but McWethy saved the Phil Kosin Illinois Women's Open, a tournament that was played at Mistwood for 21 straight years until the pandemic forced its cancelation this year.
And not only that, but McWethy took over what had been the nearby Ditka Dome, in Bolingbrook, and transformed it into more than an indoor golf practice range. It's become a versatile dining and social center – now called, appropriately – the Mistwood Dome.
I've known Jim McWethy from Day 1 of his Chicago area golf projects. I played in most of his McWethy Cup events. They have been among the most fun golf outings over the years – even though I never seemed to play very well in them. It was just an honor to be included and his memento gifts included a stylish spatula, which gets plenty of use from this avid griller.
Fortunately Mistwood is in great hands. McWethy built a solid staff and his family members appear to be as passionate about his pet project as he was. Though a member at storied Chicago Golf Club, in Wheaton, McWethy's interest in public golf never wavered. To put it mildly, the Chicago golf community – as well as many, many others – will miss Jim McWethy.