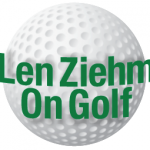 I guess you can learn something every day. I thought I knew a bit about Donald Ross, the famed golf designer, but I didn't realize he had designed only one public course in Illinois. That course is Ravisloe in Homewood, which went public when Claude Gendreau purchased the club in 2009.
Cheryl Justak, publisher of Golf Now! Chicago, and I had played Ravisloe during its 107 years as a private club (my lone round there was about 20 years ago). We were duly impressed by our long-planned return visit this week. The course was in great shape, the rough was so thick it was frequently difficult to find your ball and the greens and bunkers were both challenging and fun. The clubhouse was nice, too. All in all, a good experience.
A bit of history, though. Because Ross was such a prolific designer — 413 courses are listed in his portfolio — I just assumed his courses were not unusual in the Chicago area. They aren't. According to the Donald Ross Society his name is also on Beverly, Bob O'Link, Calumet, Evanston, Exmoor, Hinsdale, Indian Hill, LaGrange, Northmoor, Oak Park, Old Elm and Skokie. All those are private clubs. Only Ravisloe is open to the public.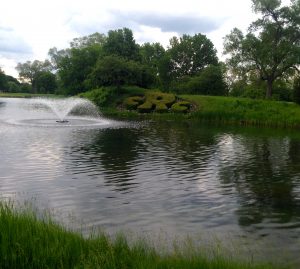 Ross wasn't the original designer of many of those courses, including Ravisloe, but he did perform renovations that – in many instances – led to him being declared the course designer. In the case of Ravisloe the club was founded in 1901. The Society says Ross did his renovation in 1915 but the club claims the bulk of the work was from 1917-19 and his fine-tuning continued until 1924.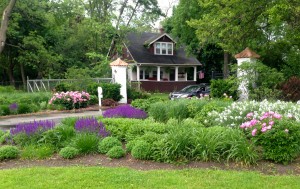 All that is relatively unimportant, but it is noteworthy that public play is available on a course whose designer also created such famous masterpieces as Pinehurst No. 2 in North Carolina, Oak Hill in New York, Inverness in Ohio, Seminole in Florida, and Interlachen in Minnesota. A course he designed from scratch also now bears his name in French Lick, Ind.
You might guess I've been a huge Donald Ross fan for a long, long time. He's by far my favorite of the old-time architects. Ravisloe, a par-70 that measures only 6,321 yards from the tips, has a bit of a quirky design. Nos. 2 and 3 are both par-5s and Nos. 6 and 7 are both par-3s. I can remember only two courses — in my 60 years playing golf — that had back-to-back par-5s and I can't recall any that had back-to-back par-3s. There's nothing wrong with either. It was just different, that's all.