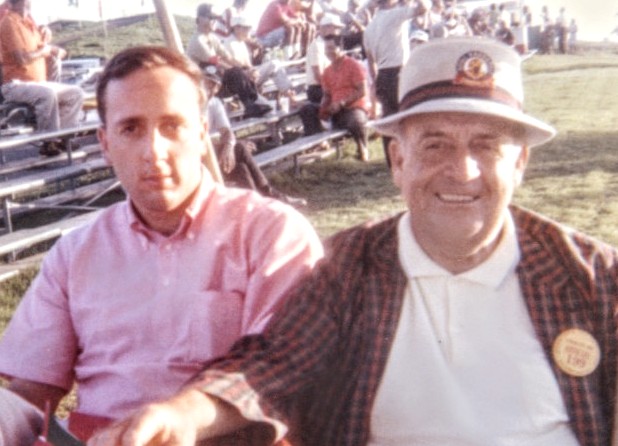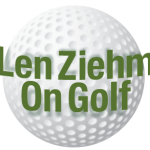 FORT LAUDERDALE, Florida — Robert Trent Jones Sr. was the premier golf course architect of his generation, having designed about 450 courses around the world. Both of his sons – Robert Trent Jones Jr. and Rees – became prominent – and prolific – architects as well.
Rees, for instance, has worked on a ton of golf courses —  about 230 world-wide, according to the best estimates, and he's  gained fame as "The Open Doctor'' because he's been brought in to get fine existing courses in shape for big championships. That number includes seven courses used for U.S. Opens, nine for PGA Championships and six for Ryder Cups.
Given all that, when Rees Jones calls his work on his latest course "a lifetime dream,'' you'd best take notice. Especially when there's a distinct tie-in with his famous father.
Son has tackled his father's designs 18 times in the past.  Among Rees' redesigns came at such famous places as the Atlanta Athletic Club, Bellerive (in St. Louis), the Blue Course at Congressional in Maryland, Golden Horseshoe in Virginia, Hazeltine in Minnesota and The Dunes Golf & Beach Club in Myrtle Beach, S.C.
This latest redo, though, is different – and more special – than all the others. Coral Ridge Country Club, the only 18-holer within the boundaries of Fort Lauderdale, is scheduled to re-open in November and that can't help but be an emotional time for Rees Jones. Now 79, he was a part of Coral Ridge even before he reached his teen-age years..
Jones' father designed the original 18 holes at Coral Ridge in 1954. The elder Jones had an office near the 17th hole for his architectural business and operated out of the facility's clubhouse at the end of his career. He remained a member of the club until his death in 2000. Rees' mother Ione, who died in 1987, was also very active in the club
Rees spent most of his formative years growing up in New Jersey, but he knew Coral Ridge quite well.
"We traveled every winter and stayed at a little hotel behind the course,'' he said.  "I've been part of that facility all my life, so getting to embellish and restructure that course has been a lifetime dream because it was the fabric of both my family life and my design life.''
To both father and son Coral Ridge was something special.
"Coral Ridge was his baby,'' said Rees of his father.  "And, when I was first there I was 11 or 12, so I was just past a baby then.''
In his childhood years  Coral Ridge was a swinging place.  The legendary New York Yankees' pitcher, Whitey Ford, was a member.  So was Joe Namath, the great New York Jets' quarterback.  Pro golfers Julius Boros and Lew Worsham were also on hand.  Boros lived on the 11th hole and gave Rees golf lessons.
"Historically athletes really liked to hang out there,'' said Rees.
And it wasn't just athletes.  Dave Thomas, who created the Wendy's restaurant chain, was one of the  Jones family's "special friends''
"Coral Ridge is a very special place.  There's no other place like it in Florida,'' said Rees. "My father loved Florida, and he went to the club every day and had a lot of friends there.''
Five years ago Rees designed a par-3 course at the club, called "The Rees Nine.'' With holes ranging from 70 to 200 yards, It has been popular with higher handicappers and youngsters who like the challenge of the undulating, multi-tiered greens.
As for the "new'' golf course, Jones understandably likes everything about it. The par-72 layout measures 7,322 yards from the back tees.
"The routing is the same, though we slightly relocated the No. 9 and 13 greens,'' he said.  "All the fairways were elevated, and drainage is now 1,000 percent better than it had been.  A big reason for the renovation was because the course needed a new irrigation system.''
It got more than that.
"We also rebuilt all the greens,'' said Jones.  "The par-3s are all distinctly different, and the par-5s are all distinctly different.  We put the original Robert Trent Jones bunker style in, and it looks like the old-time bunker style.  But it seems a brand new golf course now. The members had no idea how great it would turn out, and  I'm blown away by what we've accomplished.''
Most of the work on the course was done in the heart of the pandemic, but didn't slow down Jones' architectural work.  He still had three associates traveling to other job sites, one of which was in Japan.
"We had 13 jobs during the pandemic.  I was lucky because I have a reputation,'' he said.  "But I hardly work because I love what I do.''
His location helped, too.  Jones resides in Juno Beach and he says "golf is very healthy in the state of Florida. A lot of communities are built around golf courses.''
Coral Ridge had at one point divided its ownership among the four Joneses – Rees, his parents and brother Robert Trent Jones Jr. Each owned 25 percent. When Jones Sr. passed on the course was sold to a local group headed by Phil Smith. Rees kept a 5 percent share then,  but sold it after designing The Rees Nine.
To this day Rees Jones remains a Coral Ridge member and believes his recent work assures the club will have "one of the top golf courses in the Southeast.''
"We started planning for this five years ago, and work began at the end of the (last) winter,'' said Jones.  "We wanted to restore it back to the design my father had and make the changes much like he did during the life of the club. It was like Pinehurst No. 2, when (original designer) Donald Ross lived next door to that golf course.''
Rather than the changes being made by the father on his own designs, now those changes have been made by the son.
"We really accomplished the task,'' said Rees.  "My father would be looking down on us and say `Well done.'''