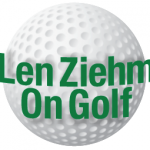 Eri Crum arrived at Stanford University in 1994, the same year that Tiger Woods did. They were teammates on the school's golf team for two years, before Woods started his legendary career as a touring pro.
Crum stayed at Stanford, earning his letter in golf his final two seasons, and now he's still involved in his sport as a professional. His role is a bit different than Woods', however. Crum has discovered Speedgolf, and he'll defend his title in the Speedgolf World Championship at The Glen Club in Glenview on Oct. 19-20.
In Speedgolf you're judged on both your score and pace around the course.
"It's an awesome sport, but it needs help to grow,'' said Crum before giving a demonstration over the last three holes at The Glen. He cruised through No. 16, a par-4, in 1:49 and made par, got through No. 17, a par-3, in 62 seconds and made bogey and then made birdie on No. 18 — a par-5 – while getting from tee to green in 2:08.
Crum was a good college golfer but was involved in other sports, as well. He was captain of the school's hockey club team and later ran a three-hour Boston Marathon. After school days he became a physical therapist and chiropractor. He got serious about golf again after learning about Speedgolf.
"It's been a wonderful outlet to get my golf game back,'' he said. "Efficiency is so important.''
Players must avoid unnecessary delays to be successful at Speedgolf. One of Crum's top rivals putts one-handed and doesn't drop his golf bag. None of the players stop to check yardages. Golf bags are made as light as possible with most using six clubs or less. Standard golf attire is expected in competition, but most wear shorts instead of pants.
There are some rule variations. The pin remains in the cup in Speedgolf and there's no loss of distance for a lost ball. Players go off alone in roughly six-minute intervals.


"We're not suggesting it replaces regular golf,'' said Tim Scott, president of Speedgolf International. "But Speedgolf promotes creativity and fitness. It's growing.''
The Speedgolf World Championship has been held at Bandon Dunes, the popular Oregon resort, the last three years. A couple well-known track and field athletes – Nick Willis and Bernard Lagat – were among the competitors that Crum defeated last year. Lagat, from Kenya, was a four-time Olympian at 1,500 meters while Willis, from New Zealand, was the silver medalist at 1,500 meters in the 2008 Olympics.
Speedgolf has a history dating back to the late 1960s and early 1970s and got more widespread recognition when Steve Scott, the American record-holder in the mile, reportedly shot 95 while covering 18 holes in 29 minutes using only a 3-iron.
The world record, according to Scott, was posted by Christopher Smith, a teaching pro from Oregon, while playing in a competition at Chicago's Jackson Park in 2005. Smith got around Jackson Park in 65 strokes and 44 minutes.
Combining the score and time, Smith's record is 109. Crum's winning total last year at Bandon over 18 holes was 121 – a score of 76 in 45 minutes.
The elite division at The Glen will have about 30 competitors, including some from Australia, New Zealand, Sweden, Iceland, Denmark, the United Kingdom and Canada. There are Speedgolf organizations in those countries. In addition to the overseer, Speedgolf International, there are U.S. branches in Houston and Southern California. A $40,000 prize fund will be on the line in the elite division at The Glen.
This will be the third year for the World Speedgolf Championship. Chris Walker, a mini-tour pro who played collegiately at Notre Dame, won in 2012 and Rob Hogan, a pro from Ireland, won in 2013 with Crum finishing second.
An amateur division with age group competition will also be offered on the first day of the World Championship at The Glen. Entry fee is $150. For details contact www.speedgolfinternational.com.