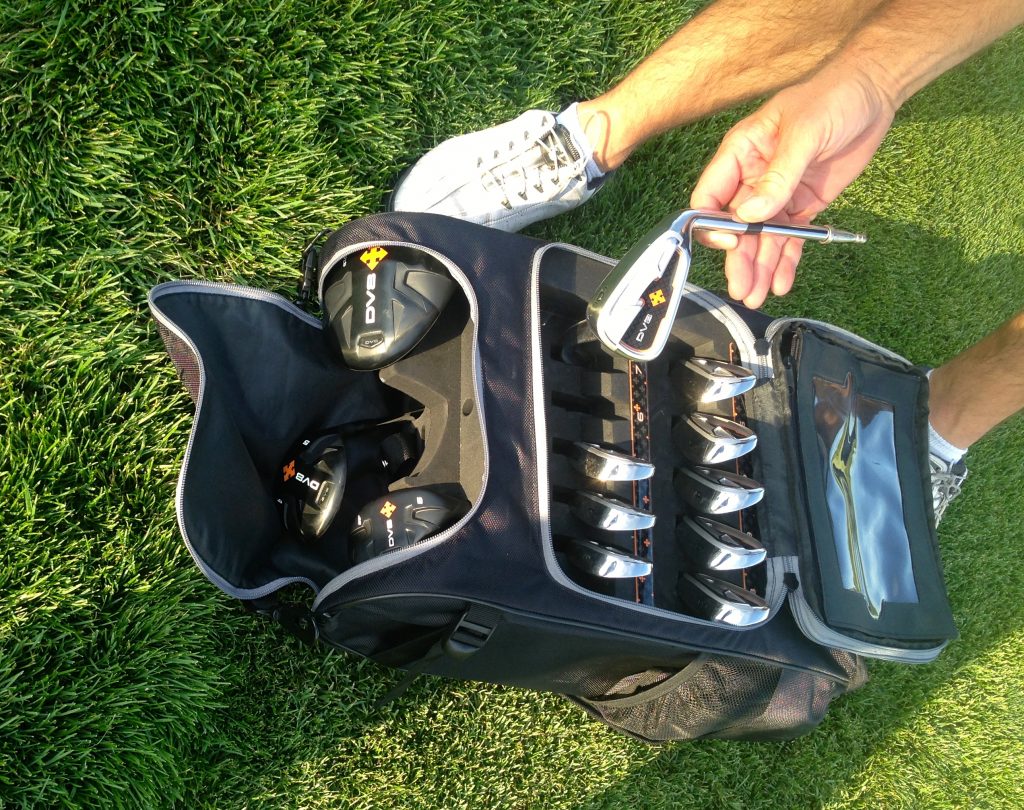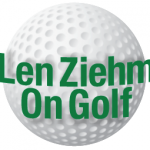 What would be your reaction be if a playing partner arrived at the first tee with a full set of golf clubs, but no golf bag?
That's what happened to me when long-time friend Brett Detterbeck arrived with a backpack – much like the type that high school students use to carry their books. A big difference, though. In it was a full set of clubs, with the shafts separated from the clubheads.
Brett assembled his clubs as we went along, screwing the shafts into the clubheads. I can't say they helped his play in a Couples Scramble event put on by the staff at Cantigny, in Wheaton, but they looked and felt like golf clubs when you swung them.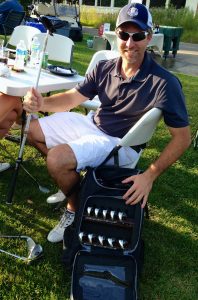 One of Brett's Glen Ellyn neighbors, Pat Brady, brought the clubs to his attention. Brady was one of three founders of an Atlanta-based equipment manufacturer called the DV8 Sports. The company was founded in 2009.
Its website reports that Brady has 13 patents to his name with six more pending. He's not a golfer, the website is quick to declare. But he is an inventor and an investor who has done well in other fields.
Is the DV8 Sports product good? Is it bad? I can't say one way or the other, but it is most interesting. Its clubs are certainly easier to transport than the standard bag of clubs. I'm told they can even be carry-ons at airports.


Golf has always stirred the creative juices of golfers and non-golfers alike. I've seen some really weird gear at shows and pro shops over the years, some of it even laughable, but these clubs make more sense than many of the other products I've seen. Apparently others felt so, too, because other players in the outing were curious enough to take a look. None needed an invitation to take a peek. They just wanted to find out what the product was all about.
This new product led to a discussion with Patrick Lynch, the head professional at Cantigny. He reported being contacted recently by a company that makes bicycles that players can use to transport their clubs around the course during a round. Lynch was curious enough to welcome a closer look. I would be, too.