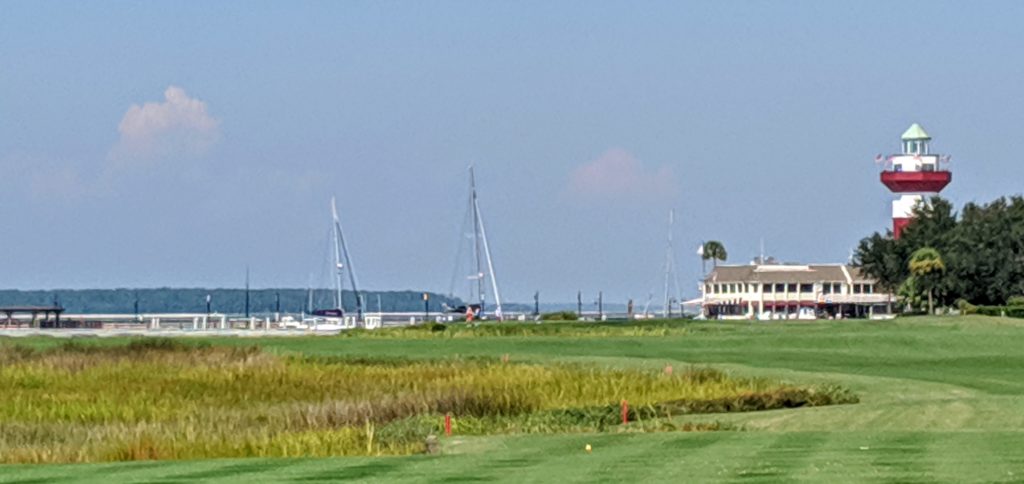 Golf travel has been our way of life for the last 10 years, a slow transition for me from being a newspaper beat writer for over 40 years to becoming a golfer in retirement. Turns out that – for better or worse — I'm a lousy retiree.
Consider our life from last June 8 until Oct. 23. It was virtually all spent on the road visiting golf destinations. Also, please note, all this travel was done by car. No more plane rides. Too much time was spent on those things when I was reporting on hockey, soccer and college sports in addition to golf in what was then my day job.
My "ace photographer,'' Joy Sarver, and I had found that driving was the way to go after making a captivating month-long tour of Route 66 ten years ago. That journey included only minimal golf. Golf wasn't minimal this time.
We started with a three-week swing through the eastern states, one that included stops at Grandover Resort in North Carolina; Colonial Williamsburg, in Virginia; Valley Forge, Pa.; Rochester, N.Y.; Poland, Me.; and – on the way home – a tour of Newport, R.I. Thirteen courses played, three others visited, touchdowns in 14 states and slightly over 3,000 miles put on our 2011 Nissan Murano.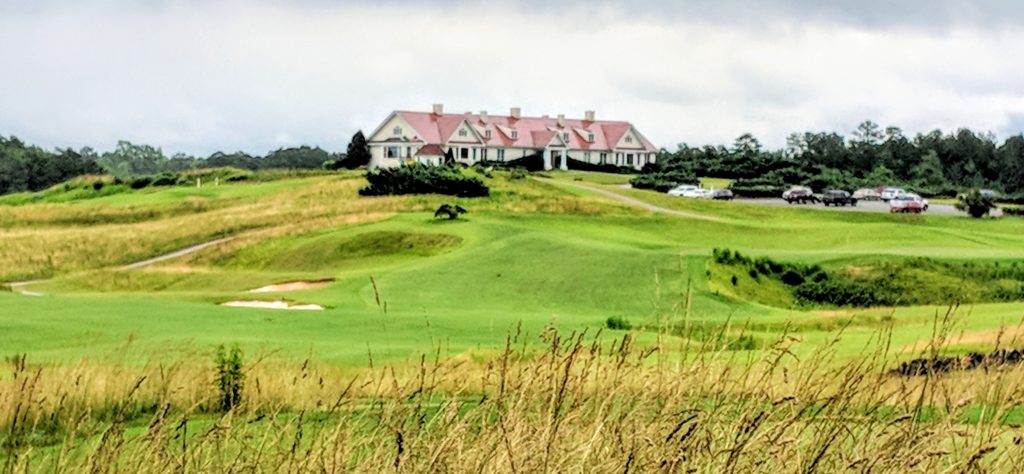 So, why did we do it? An encouraging number of newspapers, magazines and golf websites were interested in where we were going. That was vital.
Among other things we checked out a links course, Royal New Kent in Virginia designed by the late Mike Strantz. Closed for several months after a series of ownership changes Royal New Kent made for a great golf comeback story.
We also learned about Arthur Fenn, who was likely the first American-born golf professional and course designer. A top player in the early 1900s, he competed against the likes of Harry Vardon and Willie Anderson but has gotten little historical recognition because he rarely left Maine. Fenn had to take care of Poland Springs Resort, which dates back to 1896 and purports to be America's oldest golf resort.


Valley Forge offered lots of history, too, but we couldn't help but wonder what our colleagues at the International Network of Golf will think of the strange-looking remnants of a brick house in the first fairway when they tee off at the Raven's Claw course in their 30th annual Spring Conference outings there this May.
On the long drive back to our Florida home we stopped to see Newport Country Club, site of the first U.S. Open in 1895. The course and clubhouse were closed, but impressive nonetheless.
After just a few days home we were off again, our first target being Texas. Two family weddings were the main focus of this trip but we did try to find the land where the new PGA of America headquarters will be built in Frisco, TX. Our GPS took us to the Dallas Cowboys elaborate training facilities instead.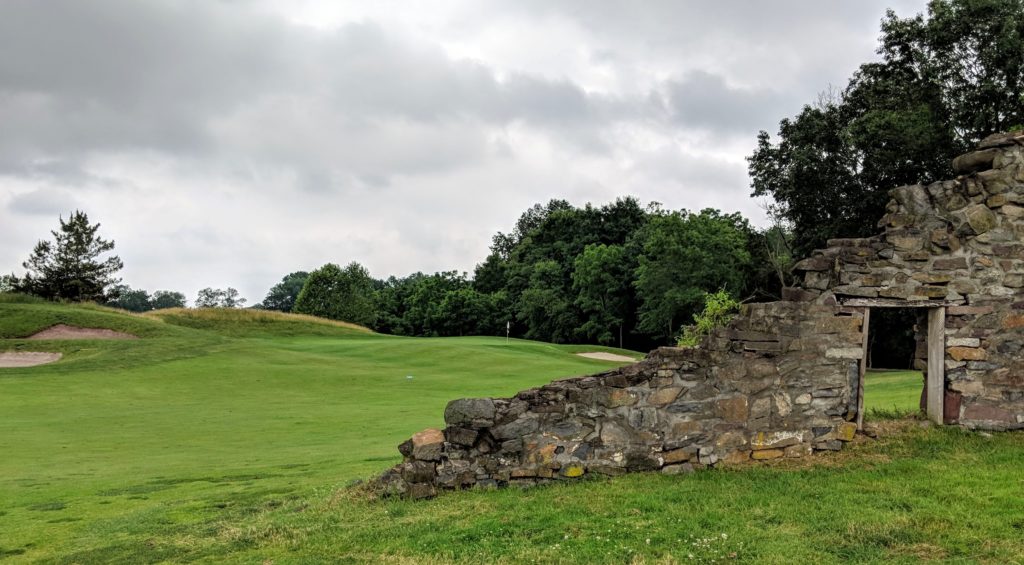 From Texas we made a brief stay at Wisconsin's Grand Geneva Resort before the "hard work'' began. We had the men's and women's versions of the Illinois Open and the state's two PGA Tour stops, the John Deere Classic and BMW Championship – to cover.
Before we got back to Florida we spent a few days in golf-rich Michigan playing that state's famous Arcadia Bluffs and its new partner layout, the South course, and made a return to one of our favorite events, the World Amateur Handicap Championship in Myrtle Beach, S.C.
Still, we weren't done with this segment of our summer travels. Before we got back to Florida we had a delightful few days in Hilton Head. We learned a lot more about this special South Carolina destination than we had in several previous visits thanks to some quality time with, among others, Cary Corbitt – president of the South Carolina Lowcountry Golf Course Owners Assn. and vice president of Sea Pines Resort.
Eventually we did get back to our Florida place – but not for long. One last journey was on our itinerary. The journey back to Chicago included a stop at Indiana's French Lick Resort to report on the Senior LPGA Championship, but that wasn't the main reason for hitting the road again. I was inducted into the Illinois Golf Hall of Fame on Oct. 18. Induction night turned out to be a very humbling experience, one that I'll never forget.
The three-day ride back to Florida was memorable, too. With 30 miles to go the engine light on the super reliable Nissan went on. We made it back, but were advised a few days later that Old Betsy – after carry us 248,000 miles — had enough of our crazy travels. So, we traded her in for a new model.
It's probably asking too much to have another summer as exciting and fulfilling as this one was – but, then again, you never know.