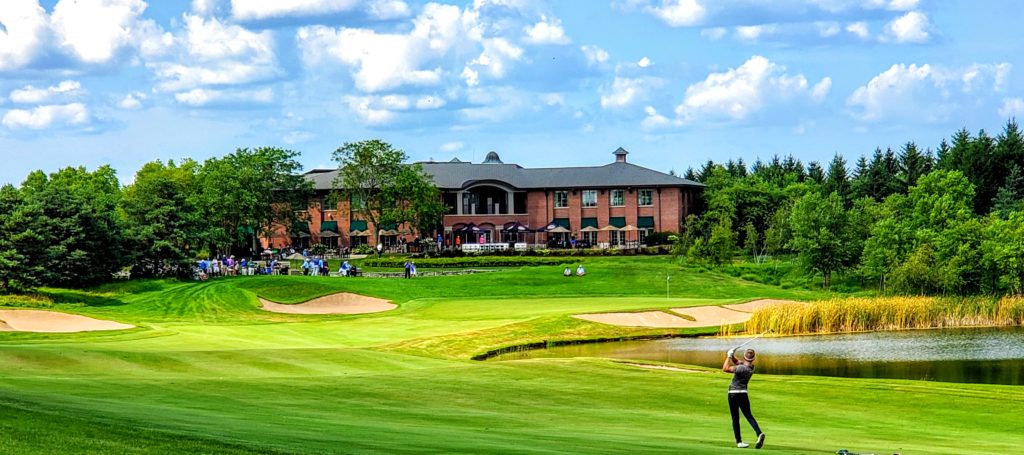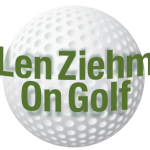 David Cooke became the 13th player to claim multiple wins in the Illinois Open on Wednesday and – like his first win in 2015 – this latest one was basically no contest.
Cooke won by five strokes when the tournament was held at Royal Melbourne, in Long Grove, four years ago and his 16-under-par score there was the second best in the tourney's 70-year history.
His score and victory margin weren't quite as impressive on Wednesday at The Glen Club, in Glenview, but he was still the dominant player in the field. Cooke was a four-shot winner over Northbrook's Nick Hardy after posting a 13-under-par 203. He shot 67 at Ridgemoor on Monday and 69- 67 in his two rounds at The Glen Club.
"David played great this week,'' said Hardy, whose 66 was the low score of the final round. "He got off to a good start at Ridgemoor (the alternate course for the finals) and never looked back.''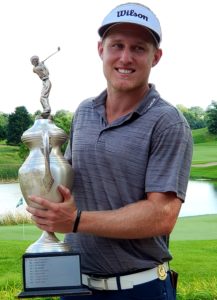 Hardy, in his rookie season as a professional, stumbled in with a par 72 at Ridgemoor and shot 69-66 at The Glen. He was the tourney's low amateur in 2016 and joint runner-up in 2017 before entering the professional ranks.
Cooke, meanwhile, joined some select company in the history of the premier championship for Illinois residents. Only Gary Pinns (five titles), Mike Small (four) and Dick Hart and Marty Schiene (three each) have more Illinois Open wins than Cooke.
Two-time winners beside Cooke were Jack Bell, Roy Biancalana, Emil Esposito, Gary Hallberg, Bob Harris, Bill Ogden, Rick Ten Broeck and Felice Torza. Torza won the first staging of the tournament in 1950.
Cooke's second title came much differently than his first. He was an amateur when he won at Royal Melbourne, and he did it with a 63 in the final round. That helped land Cooke one of his first endorsement contracts, with Chicago-based Wilson Sporting Goods.
"It's great to win as a pro. It makes me feel I'm headed in the right direction,'' said Cooke. "In the first one I was more caught by surprise. I had never won anything in Illinois at that time, and I don't think (the Illinois PGA officials organizing the event) realized who I was when they put me on the tee sheet. That made me mad, in a sense.''
While Wednesday's second win came off a workmanlike effort, the first one was much more emotional. It came just eight months after the death of Cooke's younger brother Chad. He was 20 when he passed away from an apparent heart disorder while playing in a pickup basketball game at Charleston Southern.
David Cooke, 26, grew up in Bolingbrook and won some college tournaments while attending North Carolina State. While there he met Claire Corbitt, and they'll be married in Asheville, N.C. on Saturday to climax a most memorable week. Cooke didn't let the pending wedding distract him from business on the course.
"We had everything set up and ready to go,'' he said. That freed him up to protect the three-stroke lead he had when the day started, and no player cut into that margin in the final 18. Cooke's goal for the final round was to go bogey-free, and he did it.
The reward was a tournament record first-place check of $23,768, and the overall purse of $120,000 was also an Illinois Open best. There were 32 professionals and 20 amateurs in Wednesday's final round.
Cooke will use at least some of his prize money to finance another run at the European PGA Tour's qualifying tournament in November. He earned conditional status last year but only got into two tournaments. In opting for Europe instead of the PGA Tour Cooke is taking the same approach as current world No. 1 Brooks Koepka did when he was at that stage of his career.
"The money will help out at Q-School,'' said Cooke. "I wasn't sure I was going to go, or how I was going to pay for it.''
He knows now.